Elizabeth Banks Would Love To Work With James Gunn Again In A DCU Project (& We Hope He's Listening)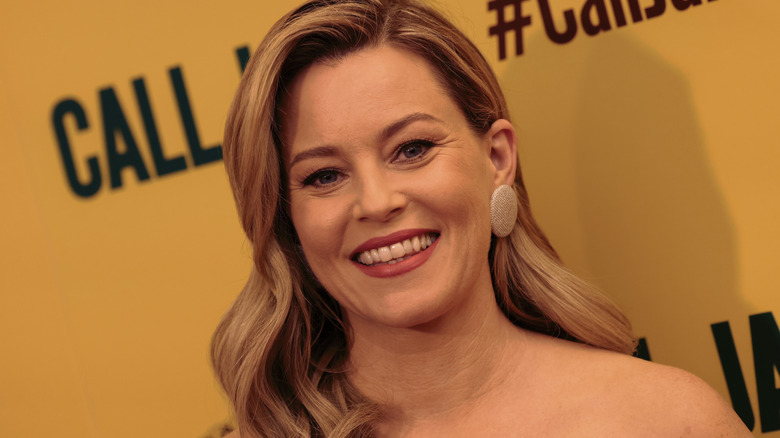 David Livingston/Getty Images
As the leaders of DC Studios, James Gunn and Peter Safran have wasted little time revamping the DC Comics-based media slate. Under the DC Universe — formerly the DC Extended Universe — banner, they have all kinds of exciting projects on the way for both film and television in live-action and animation. Sadly, it seems like we've got some waiting to do before we can check out such endeavors as "Superman: Legacy," "The Authority," and more, seeing as most of them don't even have concrete release dates yet for fans to look forward to.
In that same vein, it should come as no surprise that Gunn and Safran haven't come forward with a full list of actors, directors, and writers for the "Gods and Monsters" chapter of the DCU. Thus, DC fans the world over have taken it upon themselves to pitch their director picks and desired casting choices over social media. In the midst of all of that, though, it has come to light that quite the talented actress and filmmaker has a strong interest in collaborating with Gunn and Safran within the DC Universe.
None other than oft-forgotten Marvel star Elizabeth Banks has expressed her willingness to take part in the DCU — if for no other reason than to once again collaborate with James Gunn. Suffice to say, one can only hope that he and Peter Safran are listening.
Banks sees potential in DC's roster of characters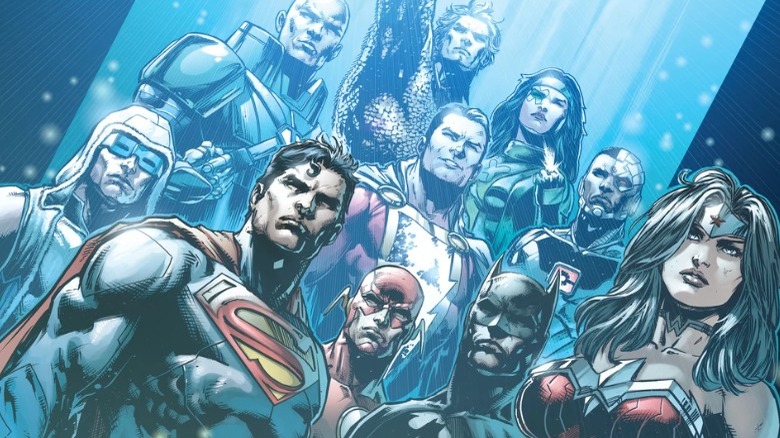 Jason Fabok/DC Comics
To promote her surprisingly serious theme-heavy film "Cocaine Bear," Elizabeth Banks sat down for an interview with Screen Rant. During the chat, she shared that she'd be more than happy to work with James Gunn in his and Peter Safran's burgeoning DC multimedia franchise. "That stable of characters are epic, and that's what I care about. I would love to do anything [with him]. Not even DC, wherever," Banks shared, adding that her overall goal is to bring solid character stories to the silver screen. She also notes that the 2006 film "Slither," which served as Gunn's directorial debut and features her in the role of Starla Grant, influenced "Cocaine Bear."
As Gunn and Safran seek to establish the DCU, bringing in Banks could be a big step in the right direction. Aside from being a household name thanks to her acting work — name value that would benefit the DCU greatly if it wants to bring in mainstream audiences — she has also proven more than capable behind the camera as well. Banks made her directorial debut in 2015 with "Pitch Perfect 2" after producing its predecessor, going on to direct the 2019 "Charlie's Angels" reboot. Those experiences brought her to "Cocaine Bear," which she directed and produced.
Given how disastrous things have been for the DC brand in the past several years, James Gunn and Peter Safran have their work cut out for them with the DCU. If they want it to be taken seriously by die-hard DC fans and casual moviegoers alike, bringing in someone as well-known and skilled as Elizabeth Banks is about as smart a business decision as they can make.