The Marvel Movie You Likely Forgot Starred Elizabeth Banks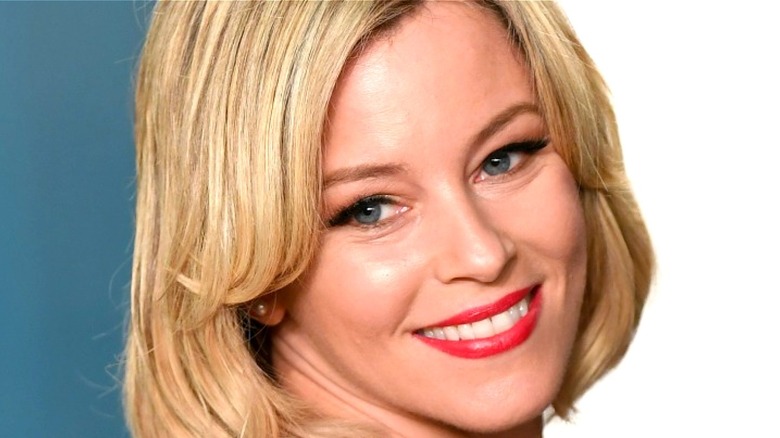 Karwai Tang/Getty
Elizabeth Banks has had an illustrious career in Hollywood over the last two decades. The star has dabbled in a variety of genres and mediums, though most recognize her for her comedic efforts. One of Banks' earliest roles was in the cult David Wain comedy "Wet Hot American Summer," which also received two serialized Netflix spin-offs that she starred in (via IMDb).
The star has since joined a variety of prolific franchises like "The Hunger Games," in which she played Effie Trinket, a chaperone for Katniss Everdeen (Jennifer Lawrence). One of her most notable roles is, perhaps, as an a capella commentator in the "Pitch Perfect" trilogy. Banks went on to make her feature-length directorial debut with "Pitch Perfect 2," which grossed over $280 million (via Box Office Mojo).
Banks' career is filled with innumerable notable performances, and many have been clamoring for her to make her superhero debut. However, some audiences may not be aware that one of the actress' earliest roles was in a Marvel film. In a day and age where every A-list star seems to be joining a superhero project, Banks gave the genre a shot before the bandwagon started.
Elizabeth Banks played Betty Brant in Sam Raimi's Spider-Man trilogy
After a brief appearance in "Shaft" and a supporting role in "Wet Hot American Summer," Elizabeth Banks eventually landed a role in Sam Raimi's "Spider-Man," which hit cinemas in 2002. In the Raimi-led film, Banks played Betty Brant, J. Jonah Jameson's (J.K. Simmons) assistant at the Daily Bugle. Though she feels disdain for her boss, she strikes up a small friendship with Peter Parker (Maguire), though the two never date like in the comics.
Audiences might not recognize Banks in the Marvel film as the star traded her signature blond hair for a black wig, which lines up with Brant's comic book look. The actress revealed to Chud in 2011 that she originally auditioned for the role of Mary Jane Watson but didn't nab the role because she was too old. The role eventually went to Kirsten Dunst, who was most recently nominated for an Oscar for her performance in "The Power of the Dog."
Though Banks' role was brief in the film, the actress reprised her role for the subsequent two films in the "Spider-Man" trilogy, making her a key part of Marvel's humble cinematic beginnings.