Turns Out There Was Another Scrapped Scooby-Doo Movie (Yet Velma Survived)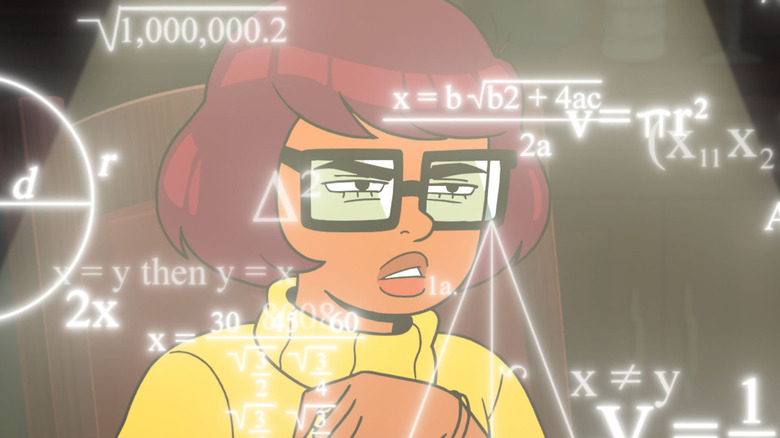 HBO Max
Fans have another mystery on their hands, and it's the curious case of how "Velma" has been renewed for a second season. The series has drawn criticism from longtime fans of the "Scooby-Doo" franchise for more reasons than one. With an IMDb score of 1.4, the show is a major departure from what viewers have come to expect from the members of Mystery Incorporated. 
Any interesting changes — like diversifying the main cast — are overshadowed by the problems. These versions of Velma (Mindy Kaling), Fred (Glenn Howerton), Daphne (Constance Wu), and Shaggy (Sam Richardson) are almost unrecognizable in personality. Not to mention Scooby-Doo, the icon himself, is noticeably absent.
The choice to renew "Velma" is definitely a head scratcher, especially given the astonishing amount of money Warner Bros. Discovery lost in its first post-merger quater. It's even more confusing since "Scoob!: Holiday Haunt" was shelved as a tax write-off. Turns out, that wasn't the only "Scooby-Doo" project that Warner Bros. put out to pasture.
Warner Bros. pulled the plug on a ready-to-animate Scooby-Doo movie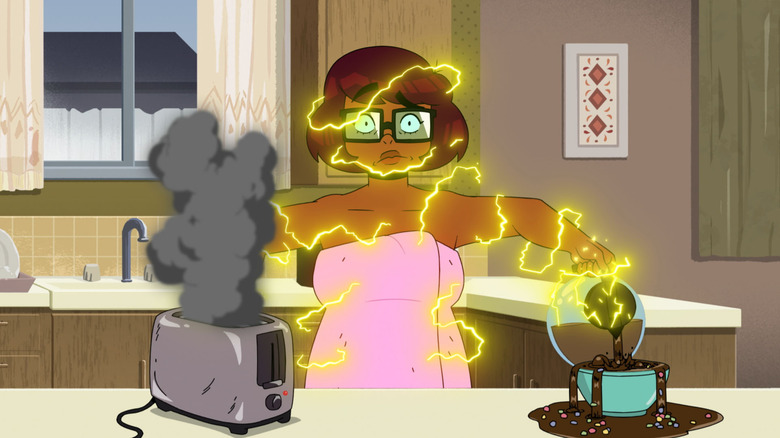 HBO Max
"Scoob!: Holiday Haunt" may never see the light of day, but Warner Bros. didn't stop there. During an interview with YouTubers JayBee & Milly, storyboard artist Carolyn Gair revealed the company also axed a movie titled "Scooby-Doo! and the Haunted High Rise," again citing tax reasons. While "Velma" is trying its best to be edgy and unique, "Haunted High Rise" would have included the franchise's typical hijinks that audiences love, as well as some fan-favorite characters. According to Gair, it's unlikely fans will ever see this movie. 
"I think the 'Haunted High Rise' was even funnier than ['Scoob!: Holiday Haunt']," Gair said, "because we had the Hex Girls, and new songs, and we pulled out all the stops."
Given how fans have responded to "Velma," it's a shame to see Warner Bros. shelving other "Scooby-Doo" titles that could perform better with audiences and critics. Gair also couldn't hide her disappointment with the studio's decision.
"The saddest part is it would've cost the same to shelve it as it would to make it because it was already lock picture and in animation," Gair said. "It seems so sad since it's already so close, but I do not understand the politics or how financial decisions at Warner Bros. get made, but I don't think they're going to resuscitate this."
While "Velma" is still going on, "Scooby-Doo! and the Haunted High Rise" was stopped before it could even be seen by fans. This makes it yet another tile axed by Warner Bros. before it could get a chance to shine.