Rust Will Roll Cameras Again With Alec Baldwin Still On Board (And Don't Forget About The Documentary)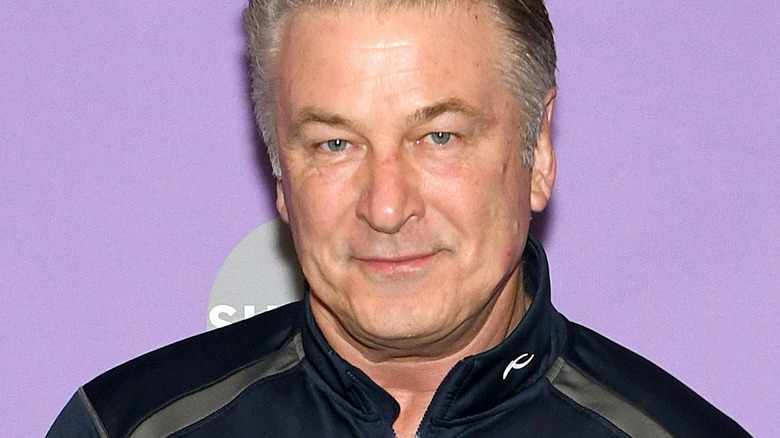 Jim Bennett/Getty Images
While the legal reaction to the tragic death of cinematographer Halyna Hutchins on the set of the western film "Rust" has been swift, the actual status of the film she was working on when she was killed during an on-set accident has moved much more slowly. While a criminal investigation took place — which resulted in Alec Baldwin and the film's armorer, Hannah Gutierrez-Reed being charged with involuntary manslaughter by New Mexico District Attorney Mary Carmack-Altwies and additional civil suits being filed by various parties — the status of "Rust" has been in an unknown status in the weeks and months since Hutchins' tragic death on October 21, 2021. "Rust" has not moved forward, nor has it been canceled in the year and change since that day, with no further filming taking place in the meantime. 
It looks like that lack of forward motion may finally resolve itself in the near future. An announcement had been made as to what would be happening with "Rust" back in October 2022, with producers vowing to finish the film and enshrine Hutchins' last work. It appears that after delays, the film will be going forward and complete production. And while it will not be losing Alec Baldwin as a lead, it will be adding a new documentary to its filming roster.
Bianca Cline will step is as the film's new cinematographer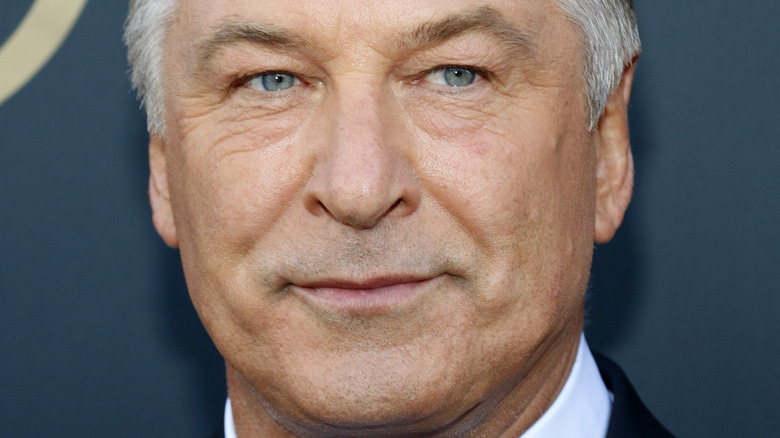 Tinseltown/Shutterstock
Per The Hollywood Reporter, "Rust" will resume shooting sometime in the spring after an original January 2023 resumption date was pushed back. While certain crew members will return — including all of the principal cast, which includes Baldwin and actors Travis Fimmel and Frances Fisher — there will be some new additions to the film's team, including a new cinematographer who will pick up Halyna Hutchins' onset duties. 
Bianca Cline will work as the film's new cinematographer. Her last motion picture was the Oscar-nominated animated film "Marcel The Shell with Shoes On." Cline informed the Hollywood Reporter that she's taking on the job with the approval and support of Hutchins' widower, Matthew Hutchins, and will donate her salary to charity.
The Hollywood Reporter also adds that all of the film's original producers — Ryan Donnell Smith of Thomasville Pictures, Nathan Klingher and Ryan Winterstein of Short Porch Pictures, Anjul Nigam of Brittany House Pictures and Matthew Delpiano of Cavalry Media — will be back on board the film. The film has also gained two more producers, Grant Hill and Stephen Marinaccio, and a safety officer. The film will have enhanced on-set safety protocols as well. No new armorer has been named, but it has been noted that the film will not be using live weapons going forward. Joel Souza — who was struck in the shoulder during the incident that killed Hutchins — will also be returning to the film.
That won't be the only thing changing about the film. According to The Hollywood Reporter, the scene that Baldwin, Hutchins and Souza had been shooting at the time of Hutchins' death had been edited.
Rust's producers are also planning a documentary about Halyna Hutchins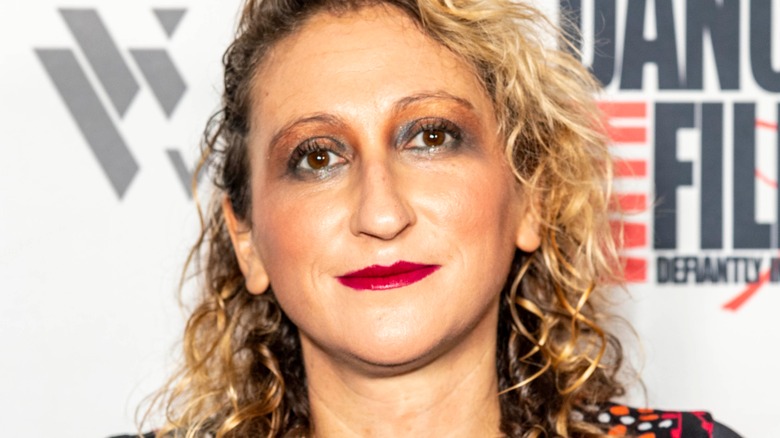 Eugene Powers/Shutterstock
As we previously reported and per The Hollywood Reporter, there will be a new documentary produced on the life of Halyna Hutchins. It will be directed by Rachel Mason and produced by Julee Metz, both personal friends of Hutchins, according to The Hollywood Reporter. It will be shot while the rest of "Rust" is filmed in California. The documentary has received the full support of Hutchins' widower, Matthew.
"Both Mason and Metz were close friends with Halyna, and they look forward to working with the production to honor their friend and show the brilliance and depth of Halyna's talent while conveying what her loss has meant to her friends, colleagues and the entire film industry," Rust Movie Productions said a statement released to The Hollywood Reporter.
According to The Hollywood Reporter, Matthew Hutchins will now serve as an executive producer for "Rust" itself. Variety reports that this is part of the legal settlement producers reached with Hutchins' widower.
We'll keep our eyes peeled to see how the story turns out.