Young Sheldon's Lance Barber Says Working With Annie Potts Is A Phenomenal Experience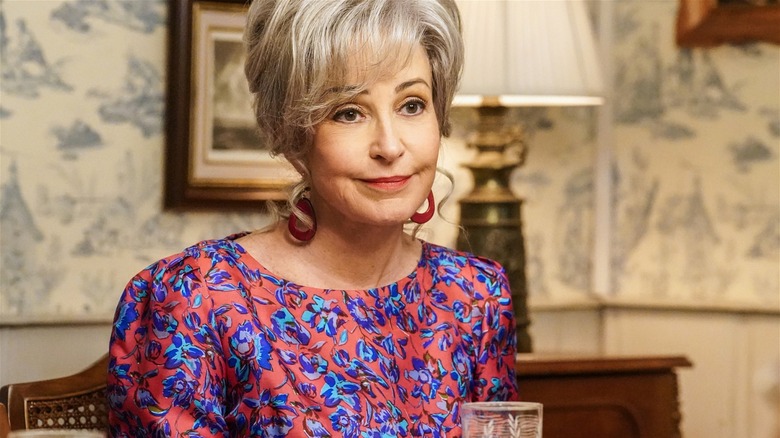 Robert Voets/Warner Bros.
Before Annie Potts was Meemaw in the "Big Bang Theory" spinoff "Young Sheldon," she was a bit of a pop-culture icon in the 1980s thanks to her roles in "Ghostbusters," "Pretty in Pink," and the hit sitcom "Designing Women." Speaking to ET about her role in "Ghostbusters" as receptionist Janine Melnitz, Potts said that being called iconic makes her feel old because she would've had to have been around a long time to achieve that status.
Lance Barber, on the other hand, who plays George Sr., is a newcomer by comparison, with his first credit being a guest spot on an episode of ER in 2001. His only previous experience as a regular on a television show was the Lisa Kudrow vehicle "The Comeback," which had two seasons. Alongside Barber is co-star Zoe Perry, and both of them were more than pleased with their experience acting with Potts in "Young Sheldon." 
Lance Barber was a fan of Annie Potts growing up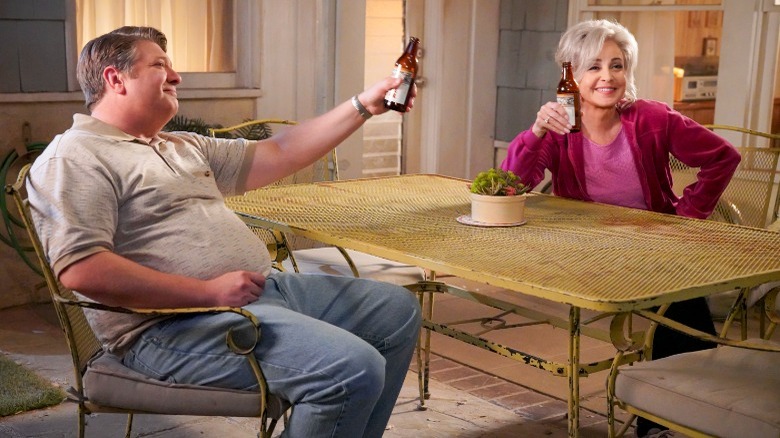 Bill Inoshita/CBS
In a joint interview for Hype with Lance Barber and Zoe Perry, the two were asked what it was like to work with the legendary Annie Potts, and both had enthusiastic praise to heap on the veteran actor. Perry called Potts "awesome" and a "class act," while Barber went into a little more detail. 
"She's phenomenal," Barber said. "She's every bit as Annie-Potts-y that you would think that she is." Barber went on to talk about growing up watching Potts in movies like "Ghostbusters" and "Pretty in Pink," and that's why working with her was so great and rewarding.
Potts isn't the only cast member who Barber is willing to heap praise upon. In an interview with his high school's television network, HCTV, Barber talked about how much he loves working with the younger cast members; although, he admitted that part of the reason for that was that there are strict guidelines for how long child actors can work, which makes for shorter days on the set. 
In another interview with Mashable India, Barber explained he originally auditioned for the role individually, but it was when the producers saw his first chemistry read with Zoe Perry that they finally saw something in him for the role. It would seem that Barber has kind words to say about almost every person he's worked with on "Young Sheldon."