Young Sheldon's Lance Barber Has Fond Memory Of His First Chemistry Read With Zoe Perry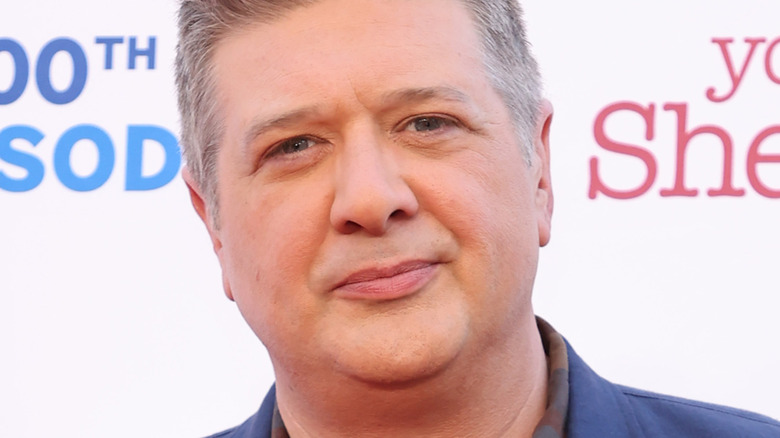 Amy Sussman/Getty Images
Prequels and spin-off series have become a ubiquitous TV genre unto themselves. Still, not all showrunners have the chutzpah to air a spin-off and its parent show concurrently. By the time CBS' "The Big Bang Theory" wrapped up its 12th and final season in 2019, "Young Sheldon" was finishing its second season.
Starring Iain Armitage as the titular young Sheldon Cooper, the sitcom follows the budding genius during his childhood in Texas alongside his siblings Georgie (Montana Jordan), Missy (Raegan Revord), his Meemaw (Annie Potts), and his parents, played by Zoe Perry and Lance Barber. Given that those characters had their own appearances and lore on "The Big Bang Theory," there was more pressure for "Young Sheldon" to nail the casting, especially when it came to Sheldon's parents. For Barber, the audition process was the first step in what he considers a jackpot of a job.
Chuck Lorre loved the chemistry between Barber and Perry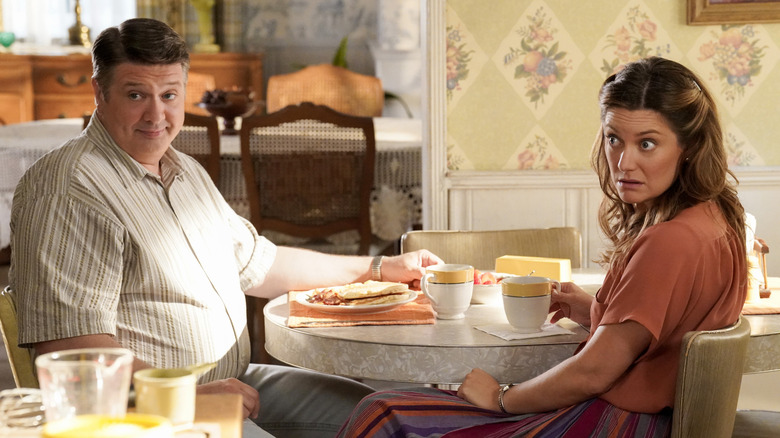 Robert Voets/Warner Bros. Entertainment
In an interview for Mashable India, "Young Sheldon" stars Lance Barber and Zoe Perry reminisced about their first chemistry read together. After completing his regular solo audition, Barber recalled, he returned for a test reading with his would-be TV wife. "And then they saw the spark!" he exclaimed. "That's when he really fell in love with me!" Perry joked. "Or in 'rage' with me!"
"I remember that well," continued Barber. "Reading with Zoe was memorable." He walked out of that audition feeling hopeful and excited about the prospects of landing the role and sharing the screen with Perry. "And luckily here we are," he said. "Also, luckily, I had a history with show creator Chuck Lorre. I had done a 'Big Bang Theory' episode before and even tested for a show called 'Mike & Molly.'"
Indeed, Barber appeared in a Season 5 episode of "The Big Bang Theory" as Jimmy Speckerman, who had bullied Leonard (Johnny Galecki) way back in high school. The episode, "The Speckerman Recurrence," premiered in 2011. Now, as George Cooper in the popular spin-off, Barber is able to shed his bully reputation and play a humanized father figure for Sheldon.