What Has Joan Cusack Been Doing Since Leaving Shameless?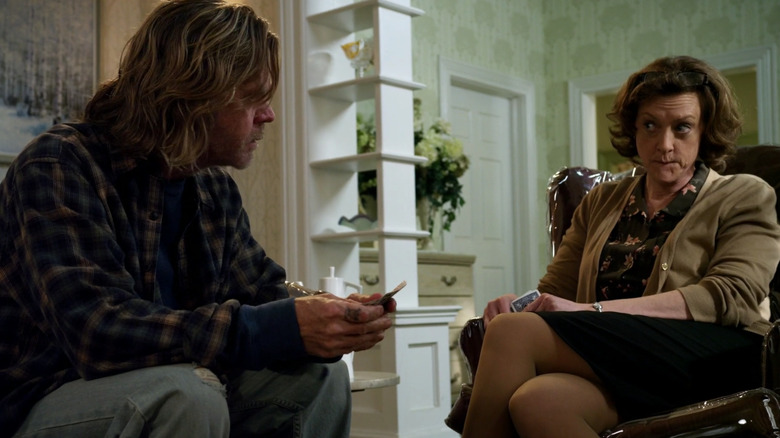 Showtime
Watching Joan Cusack and William H. Macy work alongside each other in "Shameless" is akin to watching an acting masterclass. Indeed, before either veteran performer joined the Showtime series for its first season in 2011, each had already racked up ample critical acclaim and accolades. Macy has won two Emmy Awards and earned an Academy Award nomination for his performance in "Fargo," and Cusack has two Oscar noms of her own.
As Frank and Sheila on "Shameless," Macy and Cusack combine dysfunction and hilarity to devastating effect. A seemingly mismatched pair, Frank is a self-centered yet charismatic alcoholic, and Sheila an agoraphobic clean freak with certain, uh, sexual proclivities. The relationship finally ends in season 5, when Sheila skipped town for greener pastures, and Cusack snagged an Emmy Award for her final season on "Shameless." Here's what the decorated actress has been up to since leaving the Gallagher family behind.
Cusack returned to Toy Story and television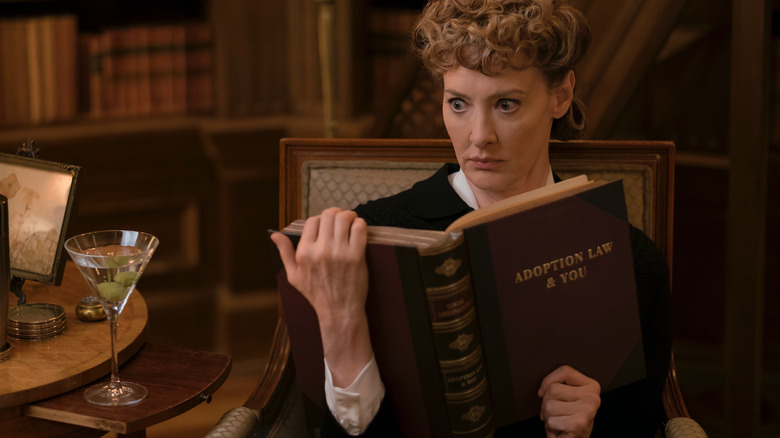 Joe Lederer / Netflix
When Joan Cusack exited "Shameless" in 2015, she cited a desire to spend more time with her family as part of her reasoning. "I'm trying to be a good mom in my role, my most important role," she said on a panel at the 2017 Salt Lake Comic Con (via Daily Herald). Indeed, Cusack hasn't been hugely prolific since leaving "Shameless," though she's lent her acting prowess to a number of smaller roles. Cusack had a hilarious cameo as Connor's hard-partying mom in "Popstar: Never Stop Never Stopping" in 2016, and also appeared in the films "Snatched," "Unicorn Store," "Instant Family," and "Let It Snow." In 2019, Cusack reprised one of her most beloved roles to date as the voice of Jessie in "Toy Story 4."
The past few years have also marked Cusack's return to television. In Netflix's "A Series of Unfortunate Events," Cusack played Justice Strauss, the Baudelaire children's well-meaning neighbor. After that, the actress showed off her dramatic chops in season 2 of "Homecoming" alongside Janelle Monáe and Chris Cooper.
Despite working on a number of projects, Cusack spent much of her post-"Shameless" years fielding questions about Sheila's potential return. "It was getting so crazy, that show," Cusack joked at Spooky Empire Retro 2017. "I was like, 'Maybe that's enough of that.'"