Avengers: Infinity War Pulls In Massive $39 Million In Thursday Previews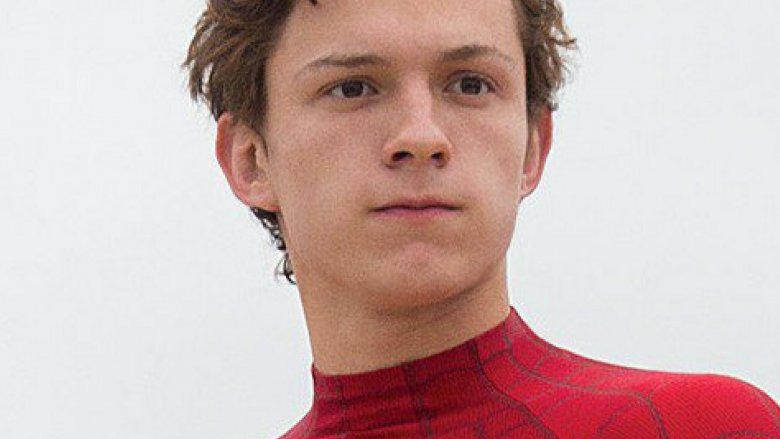 Avengers: Infinity War is already breaking box office records. The film opened with a massive $39 million in Thursday previews, the highest ever for a film in the Marvel Cinematic Universe. It is also the fourth  highest Thursday showing of all time, after Star Wars: The Force Awakens, Star Wars: The Last Jedi, and Harry Potter and the Deathly Hallows — Part 2. (via Box Office Mojo)
Infinity War is poised to be a massive box office success. Tracking has the movie set for a $225 million to $245 million or more opening weekend, with the film being pushed along by Marvel's biggest marketing campaign to date. The movie broke Fandango's record for one-day sales in just six hours when tickets were made available in March, and the first trailer also had a record 230 million views in its first 24 hours across Facebook, Twitter, YouTube, and other social media channels.
The real test of Infinity War's box office prowess, though, will be to see if the film can top Star Wars: The Force Awakens to earn the biggest opening weekend of all time. In order to do that, the film would have to pull in a massive $247.9 million. While it is possible that it won't reach that feat, the film should at least be able to top Star Wars: The Last Jedi's $220 million to earn the second biggest opening weekend of all time. The film has received mostly positive reviews from critics, sitting at an 84 percent on Rotten Tomatoes.
"Infinity War is an irresistible confection, a pure popcorn movie that boasts an unprecedented level of concentrated superhero star power that will deliver massive and enthusiastic crowds to multiplexes around the world and prove once again that the power and allure of the communal and immersive movie theater experience for which a film like this is tailor made, remains undeniable," said Paul Dergarabedian, senior media analyst with comScore. (via Variety)
Avengers: Infinity War will unite dozens of the MCU's many superheroes to fight against Thanos' (Josh Brolin) quest to gather all of the Infinity Stones and take over the universe. Appearing in the film are Tony Stark/Iron Man (Robert Downey Jr.), Steve Rogers/Captain America (Chris Evans), Natasha Romanoff/Black Widow (Scarlett Johansson), T'Challa/Black Panther (Chadwick Boseman), Bucky Barnes/The Winter Soldier (Sebastian Stan), Bruce Banner/The Hulk (Mark Ruffalo), Peter Parker/Spider-Man (Tom Holland), Peter Quill/Star-Lord (Chris Pratt), and Stephen Strange/Doctor Strange (Benedict Cumberbatch).
Also featured in the film are Shuri (Letitia Wright), Okoye (Danai Gurira), M'Baku (Winston Duke), Vision (Paul Bettany), Wanda Maximoff/Scarlet Witch (Elizabeth Olson), Wong (Benedict Wong), Gamora (Zoe Saldana), Nebula (Karen Gillan), Groot (Vin Diesel), Rocket (Bradley Cooper), Drax (Dave Bautista), Mantis (Pom Klementieff), James Rhodes/War Machine (Don Cheadle), and Sam Wilson/Falcon (Anthony Mackie). Tom Hiddleston, who plays Loki, and Benicio del Toro, who plays the Collector, are also set to appear, while Peter Dinklage shows up in a surprise role.
Captain America: Civil War helmers Anthony and Joe Russo direct the film and its untitled sequel, both of which are based off scripts from Christopher Markus and Stephen McFeely.