Jon Bernthal Thinks The Walking Dead Was The 'Perfect Storm' Of Actors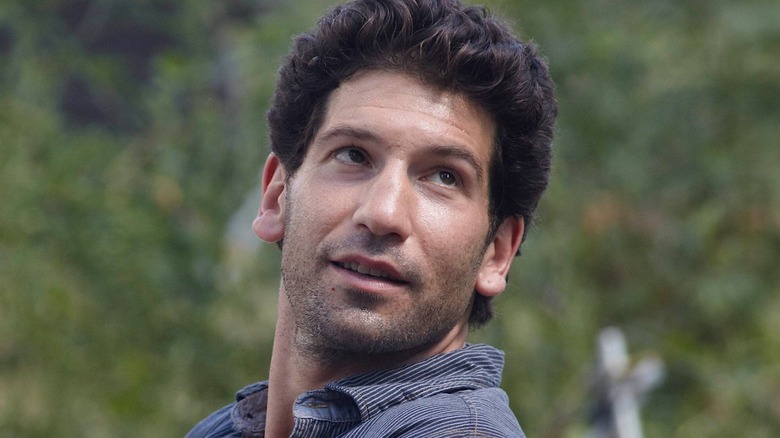 AMC
For nearly 13 years and across 11 seasons, AMC's "The Walking Dead" brought the epic expanse of post-apocalyptic fiction and the gruesomeness of zombie lore to the small screen. Created by Frank Darabont, working from Robert Kirkman's influential comic series, the horror-drama also explored the positive and negative attributes of the human experience when all societal comforts and routines are suddenly taken away. With 177 total episodes, the program has seen numerous cast additions and departures since the very first season aired in the fall of 2010.
In the first few seasons alone, Sarah Wayne Callies (Lori Grimes), Laurie Holden (Andrea), Jeffrey DeMunn (Dale Horvath), and Jon Bernthal (Shane Walsh) all met tragic ends within the story. All these character deaths came as a shock to viewers then, and Bernthal revealed that he cried upon learning of Shane's death and subsequent departure from the series. Even though many later departures would be more brutal and shocking (via Variety), Bernthal credits the actors from Seasons 1 and 2 as a perfect storm of intensity to the show's overall impact.
Bernthal says ambition and commitment are what led the initial cast to make an impact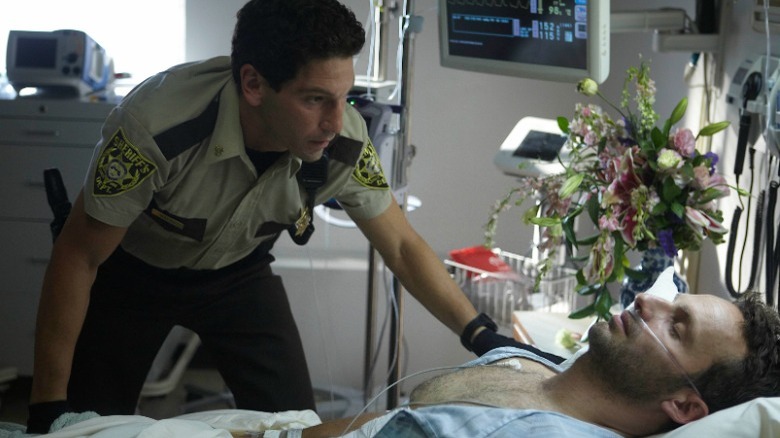 AMC
In a 2022 interview on "The Joe Rogan Experience" podcast, Jon Bernthal spoke at length about his experiences and thoughts about working on the first season of "The Walking Dead." He revealed some intriguing insights about his fellow actors when he stated, "It was sort of like just this perfect storm of people that were young and hungry and committed." Bernthal continued by highlighting how "you had a bunch of people who were just starting families, so there wasn't, you know, going to bars or restaurants or any of that."
The actor then spoke about how he and the Season 1 cast were all grateful for the opportunity to be on set, creating the show that they felt they were all lucky to be a part of. The "Many Saints of Newark" star then concluded by commenting, "who gives a f*** if it's six episodes or twelve? Let's just make this work. We all believed in Frank [Darabont]."
Although the debut season of the series was a mere six installments, it continues to hold a special place in fans' hearts. In a 2022 Looper poll asking viewers to vote on the best season of "The Walking Dead," the premiere episodes came in first, with 45% of the vote. The commitment that Jon Bernthal spoke of may have something to do with that.