Jane Fonda Turned Down The Exorcist Because Of Her Anti-Vietnam War Stance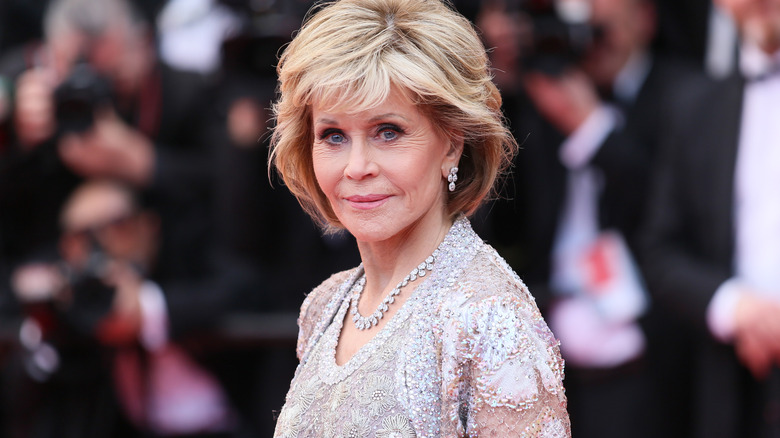 Denis Makarenko/Shutterstock
Jane Fonda has jumpstarted her career yet again, and the resultant flurry of press has generated some fascinating headlines. With three movies out in the first half of 2023, Fonda has deservedly been celebrating her achievements, while simultaneously looking back on the illustrious career that got her here. For example, she recently waxed nostalgic about her star-making role in 1968's "Barbarella" and revealed that she once had an idea for a sequel that the film's producers never heeded. "It could have been a truly feminist movie," she told the Hollywood Reporter at the time.
Naturally, all of these sound bites have been par for the course for the Oscar winner, who has historically been one of Hollywood's most outspoken actors. But not every revelation about Fonda has been relegated to her recent press appearances. In fact, one revelation about her has been hiding in plain sight. Apparently, Fonda once turned down a role in "The Exorcist" for a very political reason.
Fonda thought The Exorcist was a capitalist rip-off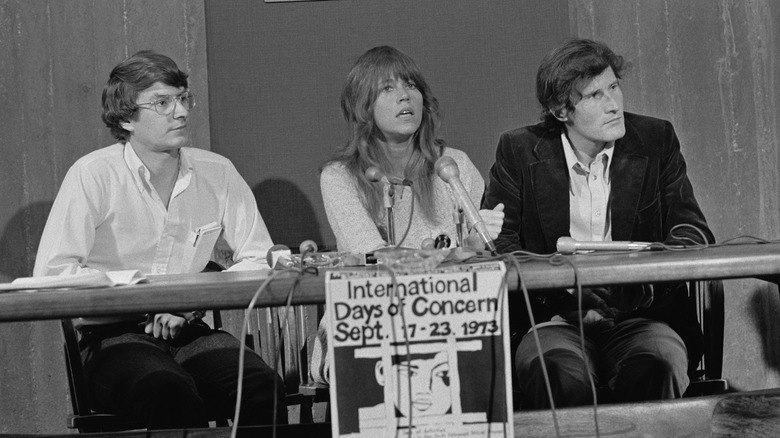 Janet Fries/Getty Images
In a documentary about "The Exorcist," William Friedkin — who directed the 1973 film — revealed that Jane Fonda was once offered the role of Chris MacNeil, for which Ellen Burstyn ultimately received an Oscar nomination. In addition to Fonda, both Anne Bancroft and Audrey Hepburn were on the shortlist for the now-iconic role.
But Fonda's reason for turning down the role may now be just as notable as the role itself. According to Friedkin, Fonda turned her nose up at the MacNeil role because of her anti-Vietnam views. "[Fonda] said, 'Why would I wanna be involved with a capitalist rip-off piece of sh*t like this?' She was in her anti-Vietnam phase," Friedkin explained in the documentary.
Fonda, of course, earned the nickname "Hanoi Jane" in the '70s for her ongoing protest of the U.S.'s involvement in the Vietnam War, so it makes sense that she would have been striking an anti-capitalist stance in 1973. However, it's currently unclear as to whether she would still call the Oscar-winning "The Exorcist" a capitalist rip-off in 2023. Maybe we'll find out in her "Book Club: The Next Chapter" press tour.