A Sydney Sweeney Barbarella Remake Would Be Exactly What Jane Fonda's Afraid Of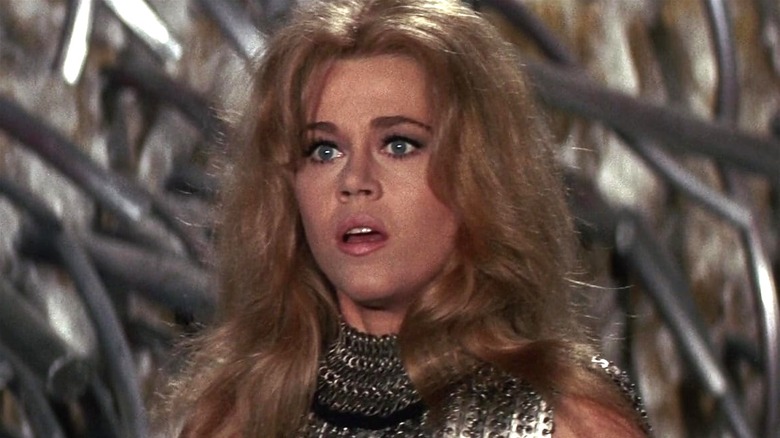 Paramount Pictures
Jane Fonda has been having a truly miraculous decade. In addition to completing filming on the Emmy-nominated "Grace and Frankie," Fonda — who recently turned 85 — has now appeared in a triumphant Hollywood Reporter profile celebrating her career. After discussing her recent battle with cancer, the star proudly acknowledged her norm-breaking successes as an older actor in Hollywood. On top of that, the stunning, Oscar-winning Fonda acknowledged that she has not one but three movies coming out in the next four months: "80 for Brady," "Moving On," and "Book Club: The Next Chapter" (the latter of which is a sequel to 2018's "Book Club").
However, Fonda was not all sunshine and rainbows in the interview. She also expressed concern over the upcoming remake of "Barbarella," the original of which starred Fonda at age 30. The announced new film, which has "Euphoria" star Sydney Sweeney attached, is apparently not sitting well with the O.G. Barbarella.
Fonda had her own idea for the film's future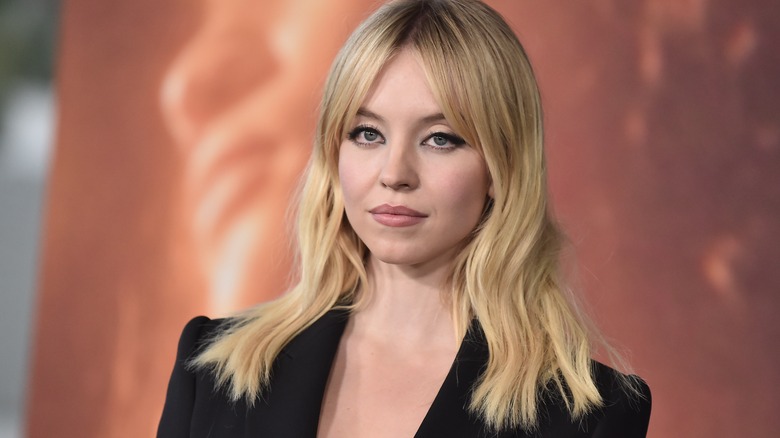 DFree/Shutterstock
The original 1968 "Barbarella" cemented Jane Fonda's place as a Hollywood sex symbol, thanks to its campy preoccupation with putting Fonda in perilous (albeit highly sexualized) situations. However, when asked by The Hollywood Reporter what she thought about the upcoming Sydney Sweeney-starring remake of the film, Fonda responded quite bluntly, "I try not to. Because I worry about what it's going to be." 
Naturally, Fonda shared her own views on how a "Barbarella" remake or sequel should look. "I had an idea of how to do it that [original producer] Dino De Laurentiis, when he was still alive, wouldn't listen to," she explained. "But it could have been a truly feminist movie."
Of course, considering Fonda's close association with the character, it would make sense that she would be concerned about its new iteration. As of now, she's not involved in the project. But thankfully, she has enough on her plate to distract her from any potential "Barbarella"-related disasters on the horizon. Plus, Sweeney has previously said that she wants to preserve the sense of fun in the original "Barbarella" (via ET) — which is really what the character is all about.