Game Of Thrones' Maisie Williams Views Season 3 As A Major Turning Point For The Series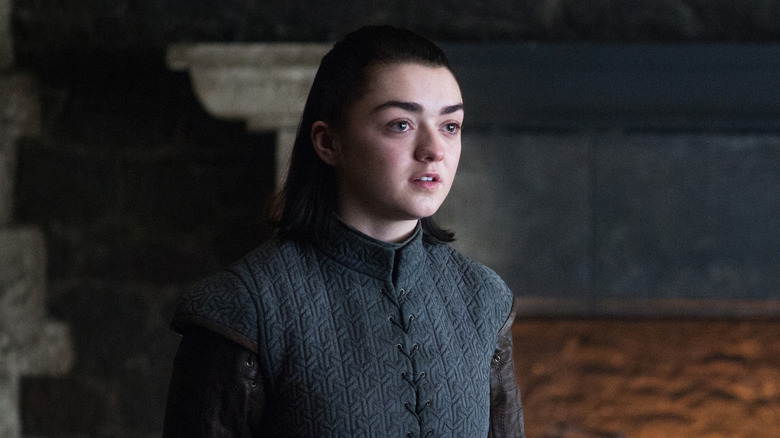 Helen Sloan/HBO
Few shows can boast the massive kind of impact that "Game of Thrones" had on pop culture as a whole. The HBO dark fantasy series was so massive that even those who had never seen a single episode instantly knew what phrases like "Winter is Coming" and "The North Remembers" correlated to.
However, few characters this side of Daenerys Targaryen (Emilia Clarke) were as beloved in Westeros as Arya Stark (Maisie Williams). The tomboyish middle child of the honorable Stark clan, Arya became a fan favorite across all eight Seasons of "Game of Thrones" as she went from a precocious youth to one of the most dangerous assassins in the world.
Still, over the course of the epic saga of "Game of Thrones," the Starks faced more than their fair share of hardship. While these tragedies culminated in their lowest point during The Red Wedding in Season 3, that was also the moment that Williams says she realized how big the series had truly become.
Season 3 was a low point for the Starks but not for Maisie Williams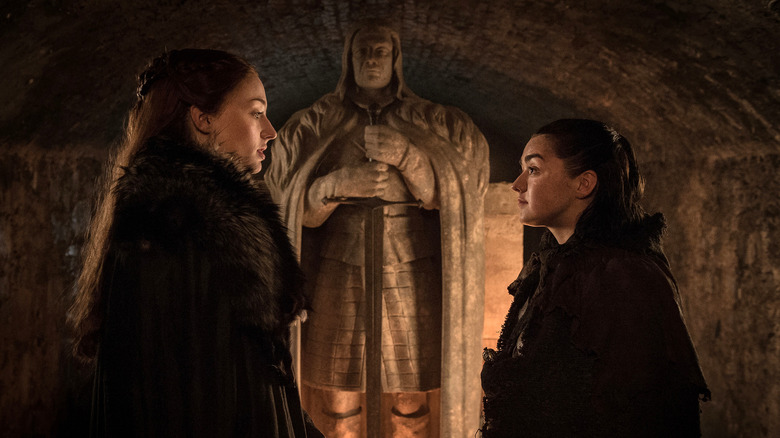 Helen Sloan/HBO
In 2015, Maisie Williams stopped by the r/IAmA subreddit to answer fans' questions about her experience with HBO's mega-hit series, and one of the most popular questions she received was about when she knew how big "Game of Thrones" really was. For her part, Williams seemed to know the exact moment when she realized what she had become a part of.
"Season 3," she wrote. "At the season 3 premiere, we went to the Chinese Theater in Los Angeles, and stepping out of the car, with hundreds of people screaming my name, is when I realized that this show completely changed my life," Williams recalled. "It was very, very daunting – I found it quite scary – but it happened gradually, so I had time to get used to it."
By this point in the series Arya Stark had become something of a wandering orphan, very much making her own way in the world. Though she had yet to have her sweet revenge on those who had wronged her family, it sounds like, for Williams, it was very much a turning point in her career as an actor. While "Game of Thrones" has since wrapped up for good, Arya was one of the few characters who survived all eight seasons of the medieval dark fantasy series, meaning she could still reappear in Westeros if that Jon Snow series ends up going ahead at HBO one of these days.