The Secret To NCIS' Longevity Is Mark Harmon, According To Rocky Carroll - Exclusive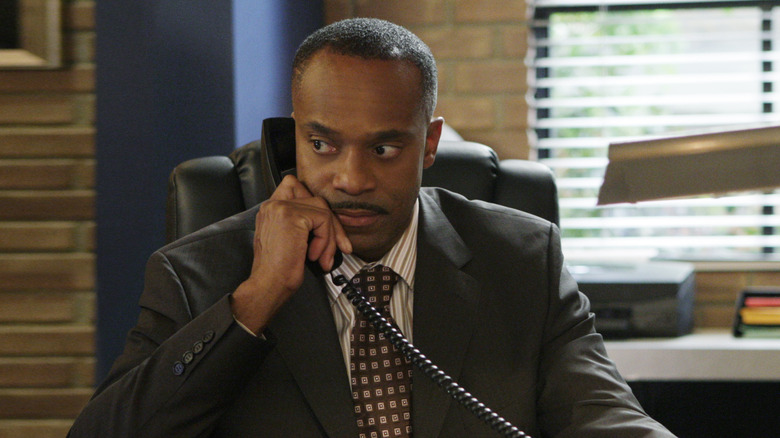 Cliff Lipson/CBS
It was a shock to the system when Mark Harmon left "NCIS" after 19 seasons on the show back in 2021. The veteran actor played supervisory special agent Leroy Jethro Gibbs, a fan favorite who led a crack team at the Naval Criminal Investigative Services, the primary law enforcement agency of the U.S. Navy.
The series, which is currently in its 20th season on CBS, reunited Harmon with former "Chicago Hope" co-star Rocky Carroll. Since Season 5, Carroll has been Director Leon Vance, and with a role like this, he's had plenty of opportunities on and off-screen to work with and bond with Harmon.
While Harmon is not acting on the show anymore — although he is still an executive producer — Carroll credits him with being the reason "NCIS" has lasted as long as it has. During an exclusive interview with Looper, Carroll explained why he holds this belief.
Mark Harmon was a great leader both on set and off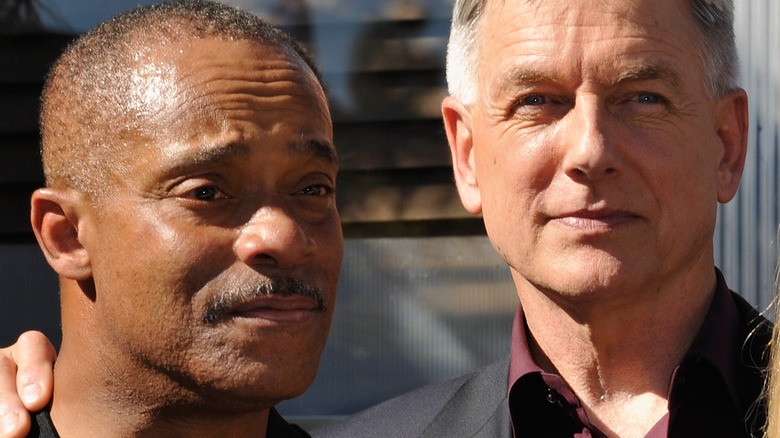 Michael Tullberg/Getty Images
Rocky Carroll saw Mark Harmon as a great leader on the set of "NCIS," which he says stems from Harmon's time as a successful quarterback in college.
"When you have somebody who's used to leading a team down the field the way he did in his UCLA playing days, it doesn't go away," Carroll said. "That mentality, that work ethic is something that stays with you ... He led by example."
One thing Carroll will always remember about working with Harmon on "NCIS" is that despite being the star of the show, the door to his on-set trailer was always open.
"It all starts from the top," Carroll said. "If the star of your show is unreachable, unavailable, standoffish, doesn't make himself accessible, there's a trickle-down effect that happens. Mark Harmon was the quintessential star of the show because he was always accessible. His trailer door was always open ... [His door] said, 'You're welcome to stop in.'"
That approachability is what Carroll thinks carried the long-running series to success.
"People always ask why this show is still on the air and why it has lasted for 20 years, and I've said this many times ... a lot of times, the greatest enemy to a good show is success," Carroll said. "Sometimes, when a show becomes successful, people start to separate themselves and corner themselves off. The more successful this show became, the more accessible Harmon was. That's the one thing I'll always remember about him."
"NCIS" airs new episodes on Mondays at 9:00 p.m. ET/PT on CBS.