Shark Tank Entrepreneurs Are Required To Meet With A Psychiatrist After Starring On The Show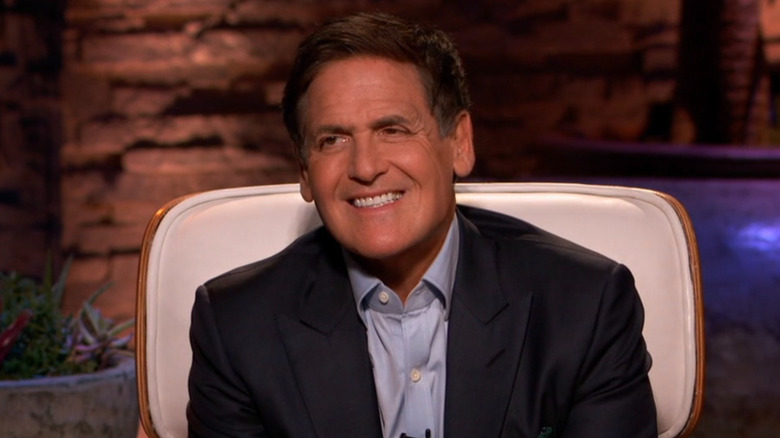 Sony Pictures Television
Since its debut in 2009, "Shark Tank" has not only entertained millions of television viewers from around the world but has simultaneously made the dreams of countless individuals come true. Even for entrepreneurs who fail to strike a deal with one of the show's wealthy investors, the attention their business can receive following an episode's airing can be more than enough to make the experience worthwhile. And for those who are lucky enough to get — and keep — a shark on board, it can transform their passion project into the full-time powerhouse business of their dreams. 
But win or lose, the experience of stepping into the tank is not easy, to say the least. The pitch can be an intimidating process as business owners must be ready to take on the sharks' barrage of questions. So it should come as no surprise that following the intense moment, everyone involved needs a little counseling.
The entrepreneurs aren't the only ones who need the psychiatrist
It doesn't take more than one watch of a "Shark Tank" episode to understand why they're called "sharks." Sure, the show's collection of prosperous capitalists may not be devouring people to the sound of John Williams music, but they're a tough bunch nevertheless. With no knowledge of the businesses prior to the pitches, the sharks get fierce with their questioning. 
For this reason, the show has an on-set psychiatrist who ensures that things don't get too nasty. Following the hour-long pitch — which eventually gets edited down to the several-minute segments on the show — the psychiatrist will consult the entrepreneurs about their experience, whether they left with a deal or not, per Business Insider. Such winners include Rent Like a Champion's Drew Mitchell and Mike Doyle, who found themselves spending 10 minutes with the psychiatrist following their appearance. As Mitchell tells Insider, "The conversation is pretty casual, and she asks you to be reflective on the experience, but I think what's going on is they're trying to assess that you don't have any post-Tank trauma."
But it's not only entrepreneurs who need comforting. Following one of the most infamous "Shark Tank" moments where Pavlok creator Maneesh Sethi refused the help of Kevin O'Leary based on personal factors, the Canadian businessman unleashed a fury of expletives on camera. Afterward, the psychiatrist apparently had to check in on and calm down O'Leary (via Toronto Life).