Overlord Isn't A Secret Cloverfield Film, Says J.J. Abrams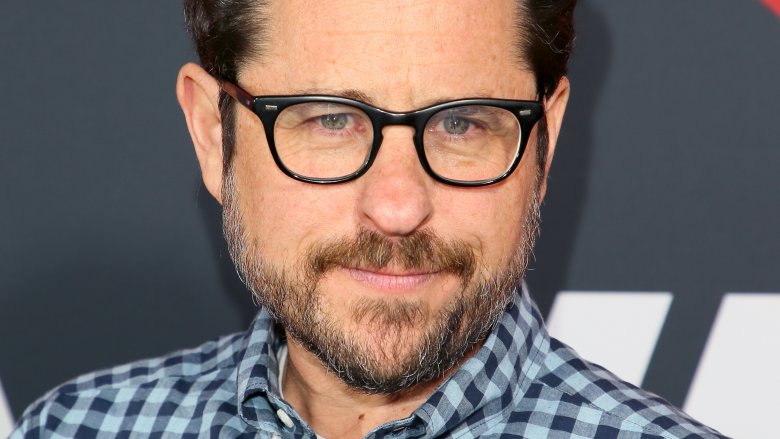 Getty Images
Apart from both ending with the letter "D" and containing "over" within their titles, Overlord and Cloverfield have little connection. 
J.J. Abrams has come forward to address the popular rumor that Overlord, the forthcoming World War II-set fantasy-horror flick from his production banner Bad Robot, is secretly the fourth Cloverfield movie. At Paramount Pictures' production slate presentation during CinemaCon 2018 in Las Vegas, Abrams shot down the speculation and stated that Overlord will be its own film entirely.
According to Eric Vespe, Senior Entertainment Writer for The Know at Rooster Teeth who was in attendance at CinemaCon, Abrams explained that Overlord is the first R-rated film to come out of Bad Robot and swore that "it's not a secret Cloverfield movie." Abrams also teased that Overlord is "bat s*** crazy" — a sentiment backed by the intense first-look footage shown off during Paramount's presentation. Variety notes that the footage featured "eerie shots of dead soldiers hanging from trees, genetically modified Nazis, and disembodied and fanged heads." How's that for spooky?
So if Overlord isn't a Cloverfield movie, then what is it? The flick is set against the harrowing backdrop of D-Day and follows a band of paratrooper soldiers who find themselves behind enemy lines, treading into a Nazi bunker, where they discover that the extremists have been implementing supernatural forces to fuel violent, gruesome experiments. 
Fans of the Cloverfield franchise who were hoping Overlord to round out the saga shouldn't feel too disappointed by this news, however, as Abrams confirmed a legitimate Cloverfield sequel is in the works right now. "We're actually developing a true, dedicated Cloverfield sequel," Abrams said, adding that, unlike The Cloverfield Paradox that dropped on Netflix out of nowhere, the new installment will actually screen in theaters. 
Directed by Julius Avery, Overlord stars Jovan Adepo, Jacob Anderson, Pilou Asbæk, Iain De Caestecker, John Magaro, Wyatt Russell, and Bokeem Woodbine. Overlord is set for release on October 26.