Hulu: Everything Coming In May 2018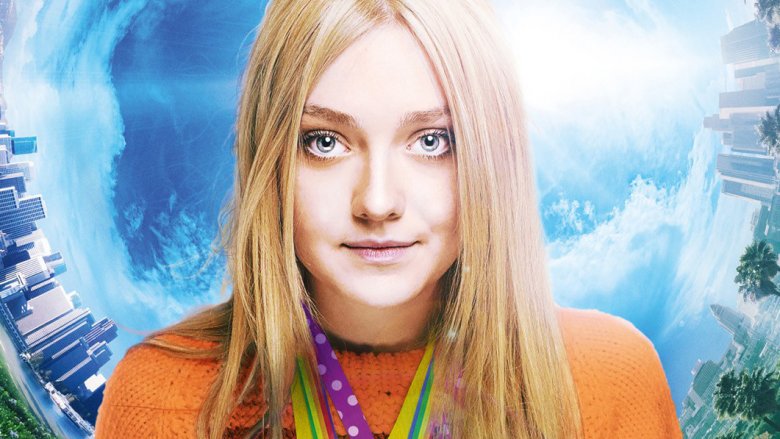 Magnolia Pictures
Hulu isn't playing around when it comes to incredible new releases in May 2018. 
Anyone who pays the streaming site's subscriber fee — or mooches off their parent, roommate, or significant other, we're not judging — has dozens of television series and movies to look forward to watching.
On the film side of things, there are plenty of franchises hitting Hulu next month, including the A Nightmare on Elm Street series (Hulu's on-boarding all five installments!), the Matrix three-quel (The Matrix, The Matrix Reloaded, and The Matrix Revolutions), the Lucas Cruikshank-starring Nickelodeon-produced Fred trilogy (Fred: The Movie, Fred: Night of the Living Fred, and Fred 3: Camp Fred), the five-movie Rocky franchise (from the 1976 original to the 1990 final entry), and all four entries in the Crow movie series. 
Fans of one-off movies will be thoroughly satisfied as well, with the Oscar-nominated I, Tonya, the hilarious Talladega Nights: The Ballad of Ricky Bobby, and recent releases Please Stand By and Half Magic making their Hulu debut in May as well. 
As far as television is concerned, viewers will have want for nothing. The third season of 12 Monkeys, the fourth season of The Strain, the first half of the fifth season of Drunk History, and the season premieres of America's Got Talent, World of Dance, and American Ninja Warrior are all scheduled to arrive on the site throughout the month.
Take a look at everything coming to Hulu in May 2018 below.
Available May 1 
3 Ways to Get a Husband (2010)
A Nightmare on Elm Street (1984)
A Nightmare on Elm Street 2: Freddy's Revenge (1985)
A Nightmare on Elm Street 3: The Dream Warriors (1987)
A Nightmare on Elm Street 4: The Dream Master (1988)
A Nightmare on Elm Street 5: The Dream Child (1989)
A Very Brady Sequel (1996)
The Brady Bunch Movie (1995)
Baby Boom (1987)
Back to School (1986)
Barefoot (2014)
The Beatles: Made on Merseyside (2017)
The Box (2009)
Booty Call (1997)
Breakable You (2018) 
Bride and Prejudice (2004)
Bull Durham (1988)
The Counterfeit Traitor (1962)
The Crow (1994)
The Crow II: City of Angels (1996)
The Crow III: Salvation (2000)
The Crow IV: Wicked Prayer (2005) 
Demolition Man (1993)
Dirty Pretty Things (2002)
Eight Men Out (1988)
Elizabethtown (2005)
Emperor (2012)
Executive Decision (1996)
Foxfire (1996)
Gator (1976)
Godzilla (1998)
The Hangman (2017)
Here to be Heard: The Story of the Slits (2017)
Hot Boyz (2000)
The House I Live In (2012)
Immigration Tango (2010)
Iron Eagle IV: On the Attack (1995)
Kalifornia (1993)
Lost in Vagueness (2017)
Love is a Gun (1994)
Malena (2000)
Man of the House (2005)
Manhunter (1986)
Mansfield Park (1999)
The Matrix (1999)
The Matrix Reloaded (2003)
The Matrix Revolutions (2003)
Men in Black II (2002)
Men with Brooms (2002)
Never Back Down (2008)
New Guy (2002)
New Rose Hotel (1998)
Ninja Masters (2009)
No Greater Love (2015)
The Pallbearer (1996)
Pink Panther 2 (2009)
Pret-A-Porter (1994)
Priest (2011)
Race for your Life, Charlie Brown (1977)
Rocky (1976)
Rocky II (1979)
Rocky III (1982)
Rocky IV (1985)
Rocky V (1990)
School Ties (1992)
Set Up (2011)
She's All That (1999)
Starting out the Evening (2007)
Strategic Air Command (1955)
The Swan Princess Christmas (2012)
The Swan Princess: The Mystery of the Enchanted Treasure (1998)
Thief (1981)
To Rome with Love (2012)
Traffic (2000)
Untamed Heart (1993)
Valkyrie (2008)
Wes Craven's New Nightmare (1994)
Available May 5 
Drunk History: Complete Season 5A (Comedy Central)
Mobile Suit Gundam The Origin: Complete Season 1 (Sunrise)
The Longest Week (2014)
Warrior (2011)
Available May 6 
I'm Dying Up Here: Season 2 Premiere (*Showtime)
Available May 7 
Star vs. The Forces of Evil: Complete Season 3 (Disney XD)
Available May 8 
Running Wild with Bear Grylls: Season 4 Premiere (NBC)
Available May 9 
T@gged: Complete Season 2 (AwesomenessTV)
Available May 11 
All Night: Complete Season 1 (Hulu Original)
Claws: Complete Season 1 (TNT)
Bleeding Heart (2015)
In the Fade (2018)
Available May 12 
Patrick Melrose: Series Premiere (*Showtime)
Baywatch (2017)
Frank Serpico (2017)
Jane (2017)
Still Mine (2012)
Talladega Nights: The Ballad of Ricky Bobby (2006)
Available May 13 
Available May 15 
Animals (2015)
How to be a Latin Lover (2017)
It's A Disaster (2012)
Periods. (2012)
Soul of a Banquet (2014)
Take Every Wave (2017)
The Other F Word (2011)
The Snapper (1993)
The Strange Ones (2018)
Available May 16 
12 Monkeys: Complete Season 3 (Syfy)
The Strain: Complete Season 4 (FX)
Knights of the Damned (2018)
The Mummy: Tomb of the Dragon Emperor (2008)
Available May 19 
Beatriz at Dinner (2017)
Shooters (2002)
Available May 21 
American Folk (2017)
Neat (2017)
Available May 23 
Available May 24 
Available May 25 
Hollywood Game Night: Red Nose Day Special (NBC)
Mad to be Normal (2017)
Available May 27 
Available May 30 
America's Got Talent: Season 13 Premiere (NBC)
World of Dance: Season 2 Premiere (NBC)
Available May 31 
American Ninja Warrior: Season 10 Premiere (NBC)
I, Tonya (2017)
Please Stand By (2018)
Rain Man (1988)