Abbott Elementary Fans Are All Smiles Over Barb And Melissa's BFF Moment In Season 2 Episode 14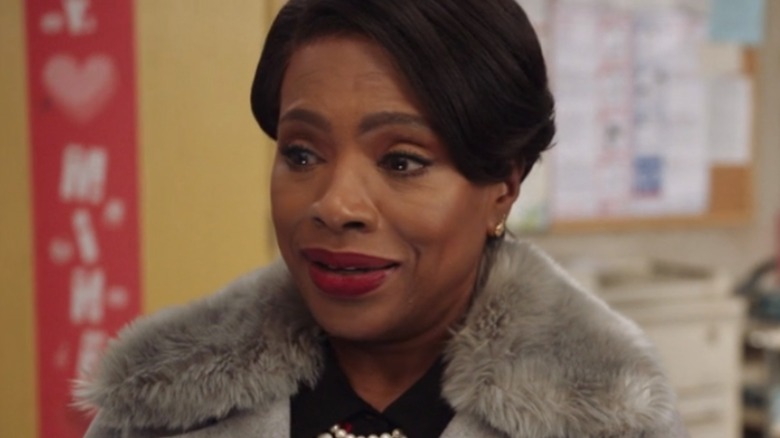 ABC
In the "Abbott Elementary" Season 1 episode "Work Family," Janine tries to tell the other teachers that their little work unit functions as a sort of family, and her co-workers insist that they are just that, co-workers. "Honey, family you kill for. I ain't killing for any of ya," Melissa (Lisa Ann Walter) tells her before adding, "Except Barbara." The streetwise Melissa Schemmenti may seem like an odd match for a church-going woman with old-fashioned morals like Barbara Howard (Sheryl Lee Ralph), but somehow the two have formed an unshakable bond on the show. While it's already pretty well known that fans favor them as the best teachers on the show, apparently, some favor them as the show's best friends.
In an interview for Nerds of Color, Walter explained how these two very different women managed to bond anyway. "Melissa loves sports, Barbara has her church stuff, so there are different things that they enjoy, but they have a camaraderie and they bond over food, over shopping for stuff, over getting foot facials, and whatever other crazy thing they're talking about," the red-headed actor explained. So it hasn't been lost on the actors themselves that this unlikely duo have become unlikely friends on the show. The actor explained that at least every woman has a best friend they bond with the way Melissa and Barbara have bonded.
The latest episode of "Abbott Elementary" had another moment that cemented the friendship between these two ladies that fans love so much, and it started a tweetstorm of squee-ing from their biggest supporters.
I love you too, Barbara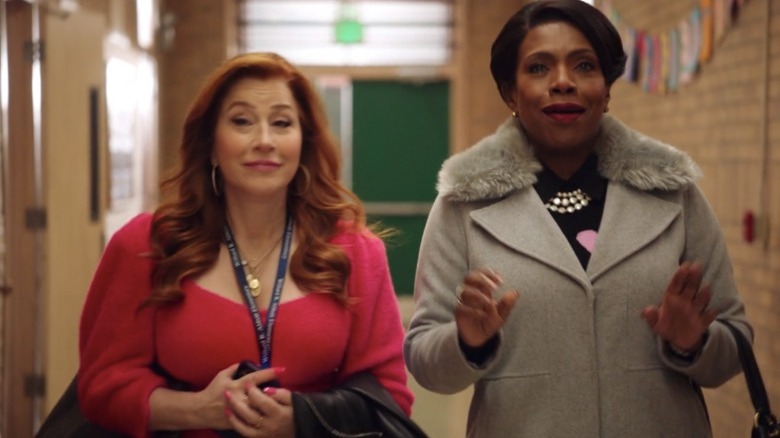 In the Season 2 episode "Valentine's Day," Melissa is surprised at work by her boyfriend Gary who puts a box of chocolates into the vending machine with a message reading "I love you." Melissa has a hard time reading it, so Barbara tries to help her out by reading "I love you," and before Melissa realizes what Barbara is trying to do, she blurts out, "I love you too, Babara," confirming the love between these two friends that fans always expected was there.
While fans were probably excited about this milestone in Melissa's relationship with Gary, all that fans could talk about on social media for this scene was Melissa's love for her best friend. "SHUT UP SHUT UP GET OUT GARY THE WIVES ARE HAVING A MOMENT," said @Drea_Beath, demonstrating how excited fans were during that scene. "Work wives" is a phrase that actually came up several times, with @pIanetdavis, @Queenroxy___, @foamogrphcmmry, and @LariskaPargitay, amongst others, using the term in their tweets about the scene. Twitter user @_supershepherd pointed out the appropriateness of the fact that characters kept making a point earlier in the episode that it's possible to have feelings for more than one person, and then the episode ended with Melissa announcing her love for Barbara directly in front of her boyfriend. So it would seem that everyone who watches the show for the love of Melissa and Barbara was pretty happy with the latest episode.