John Candy Biopic Coming To Amazon Will Have A Unique Perspective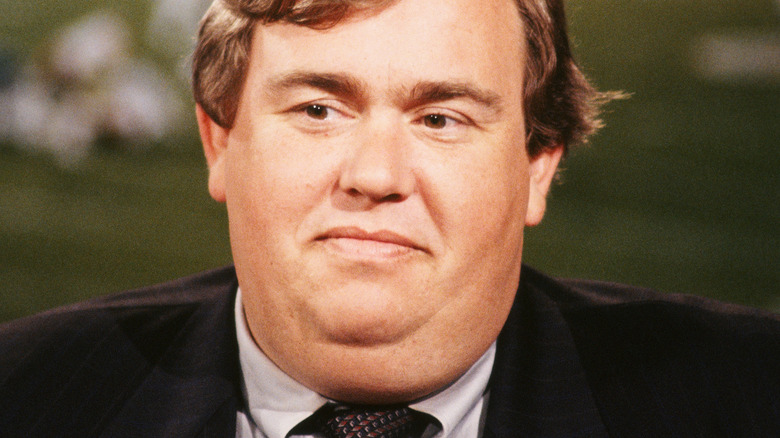 George Rose/Getty Images
It's been roughly two decades since comedian John Candy died unexpectedly at the age of 43, but the actor's legacy still looms. Candy's best movies include some of the most popular and beloved comedies of all time like "Home Alone" and "Cool Runnings," so it makes sense that fans and members of the film industry would look back fondly on the man's career, even if it was cut short. In fact, it now seems that Candy's life is about to become a major movie itself, courtesy of Amazon.
According to a report from Variety, Amazon's Prime Video streaming platform is set to acquire the rights to a John Candy biopic chronicling the man's life and career. The film, which is being directed by movie star Colin Hanks and produced by Hollywood A-lister Ryan Reynolds, was previously announced in October 2022. Of course, this isn't the first video-based documentary to be made about Candy since his death, but early details indicate that this new film is nonetheless primed to offer a perspective on the comedian's life that is equal parts fresh and illuminating.
An unfiltered look at Candy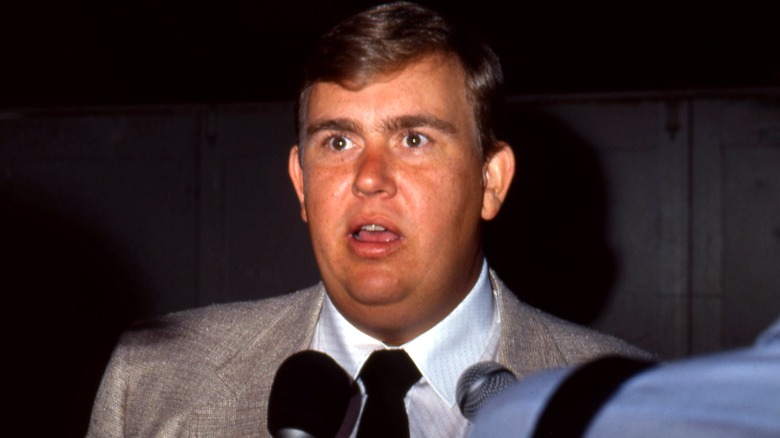 Donaldson Collection/Getty Images
Amazon's John Candy biopic is set to cover the comedian's surge to greatness in the public sphere, but it also looks to capture a lesser known, more intimate and emotional side of the jokester. Per Variety's report, the movie will feature elements of Candy's private life by way of unearthed home videos, interviews, and more. Candy's family supports the usage of these materials to tell the man's story. Producer Ryan Reynolds previously told viewers to "expect tears" from the story.
The movie is also uniquely positioned to deliver a unique perspective by way of the creative spearheading the production. Director Colin Hanks boasts a surprisingly personal connection to Candy. During his youth, parents Tom Hanks and Rita Wilson appeared opposite Candy in productions like 1985's "Volunteers." Hanks has also previously indicated a personal interest in the comedian's career, notably claiming that Candy was one film away from becoming an amazing dramatic actor. As such, his involvement in this project documenting the star's life lines up.
It remains to be seen whether the John Candy documentary will deliver on its goal to construct a fully-detailed rendering of the late celebrity's life. However, with intriguing new archival material, the support of his family, and a director with a clear personal investment in the subject matter, it seems like it has many of the necessary pieces to succeed.