You Fans Are Loving The Fresh Turn Of Events In Season 4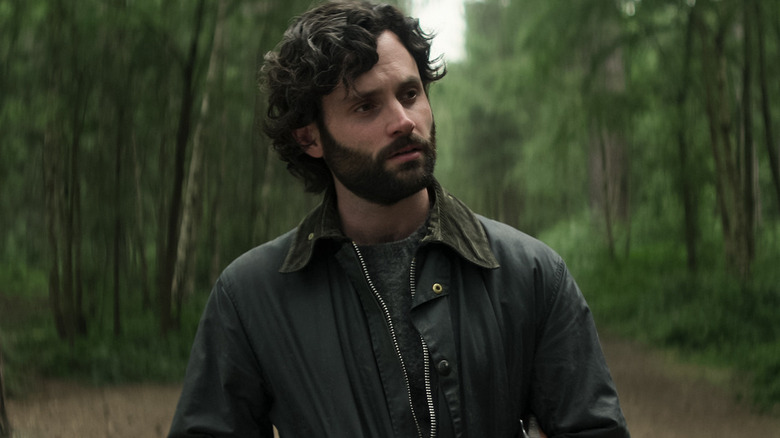 Netflix
Contains spoilers for "You" Season 4, Part 1
If someone were to ask "You" star Joe Goldberg (Penn Badgley) if he's an optimist in love, the answer would be a firm yes. Despite the fact that, in reality, he's a serial killer who becomes obsessed with the women he "loves," and the situation usually spirals out of control and ends with Joe murdering many people, Joe sees himself as a hopeless romantic. Even in Season 4, Episode 1 ("Joe Takes a Holiday"), when he corners Marienne Bellamy (Tati Gabrielle), he seems shocked when she cries that she just wants to go home to her daughter. Even when she confronts him about his killings and the fact that he's a murderer, Joe is offended and tells her, "You're wrong about me."
While Season 3 offered a new approach with Joe marrying the equally obsessive and jealous Love Quinn (Victoria Pedretti) and raising their son together, Joe's dangerous fixations just resulted in even more carnage now that Love was killing anyone she deemed a threat to their relationship. Fans were growing tired of the repetition of Joe becoming obsessed and stalking a new woman, followed by those close to her ending up dead before she eventually gets killed as well. With the release of Season 4 of "You," fans are loving watching someone flip the script on Joe as he finds himself being stalked.
Joe has a stalker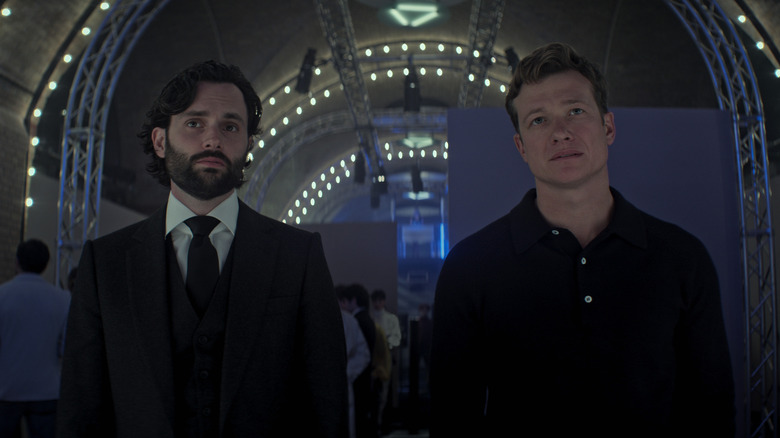 Netflix
"I've not read the books yet so I didn't know what to expect from this season but it feels like [author Caroline Kepnes or the creators of "You"] (both?) really listened to their fans when we said Joe going round in circles doing the same thing (wow I'm in love oh no here I go murdering again) would be incredibly boring at this point," wrote u/IWantAQuokka on a "You" subreddit. After watching Season 4, Part 1, which dropped on Netflix on February 9, fans are thrilled that the tables have turned, with Joe becoming the prey this time.
Season 4, Part 1 of "You" sees Joe beginning again in the United Kingdom, complete with a new identity: Jonathan Moore, a university literature professor. He genuinely seems to be trying to start a new life — except that he's still stalking Marienne across Europe. But after waking up and discovering an acquaintance dead on his kitchen table, he soon realizes that in his new life, he's the one being obsessively stalked by a psychotic killer. While Joe still has a new obsession, this time around it's the killer — a new friend named Rhys Montrose (Ed Speelers) — who's stalking him instead of Joe stalking a new romantic interest.
It's refreshing seeing Joe infuriated with someone who is essentially exactly like him, and fans are enjoying the plot twist. "This season is so different. I think I love it. There hasn't been a mention of Joe falling for another 'you' at all this episode. It's fresh," wrote u/gooooooodboah. "The 'you' is the stalker. It's so different."