Avengers: Infinity War Is Now Certified Fresh On Rotten Tomatoes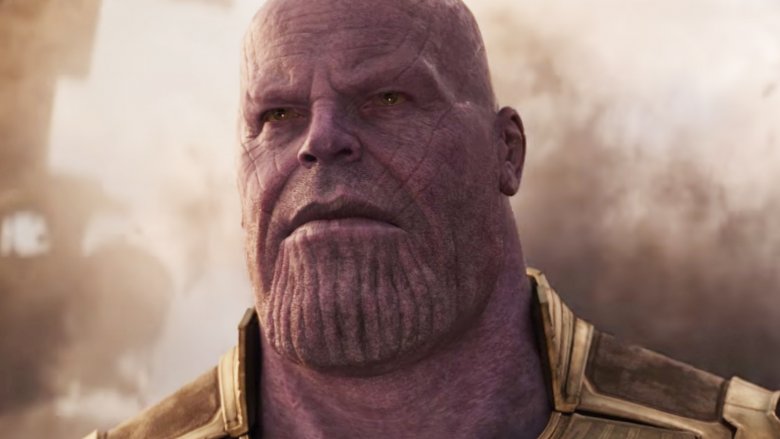 Avengers: Infinity War is finally here, and critics are digging it.
Following the worldwide premiere of Avengers: Infinity War on Monday, April 23 in Los Angeles (where Iron Man actor Robert Downey Jr. gave an emotional speech), Marvel lifted the review embargo for the massive superhero ensemble film, meaning critics who had the good fortune to see it before the humble masses got to freely unleash their thoughts and spill all their feelings. Of course, these emotions and analyses end up on review aggregator Rotten Tomatoes, where they come together to give future moviegoers a good sense of how people are receiving the film. As far as Avengers: Infinity War is concerned, things are looking bright.
Rotten Tomatoes confirmed on Tuesday that Avengers: Infinity War is Certified Fresh, currently sitting at an 87 percent approval rating from critics (accounting for 85 "fresh" and 13 "rotten" reviews) and a 98 percent "want to see" score based on 13,827 user-submitted ratings. At the time of writing, the critical consensus argues that Infinity War "ably juggles a dizzying array of MCU heroes in the fight against their gravest threat yet, and the result is a thrilling, emotionally resonant blockbuster that (mostly) realizes its gargantuan ambitions." Sounds pretty promising, no?
Avengers: Infinity War snagging a Certified Fresh seal on Rotten Tomatoes, though impressive and worth celebrating, is sort of to be expected. Every single Marvel Cinematic Universe installment thus far (Infinity War is the 19th entry to date) has received the "Fresh" rating, and all but three movies (The Incredible Hulk, Thor: The Dark World, and Iron Man 2) have earned the "Certified Fresh" seal. 
The film's rating, however, is a trickier statistic, as no one could have predicted where it might have ended up. An 87 percent approval score places Avengers: Infinity War in the middle of the MCU movies' Rotten Tomatoes rankings — nestled above Guardians of the Galaxy Vol. 2 (83 percent), Ant-Man (82 percent), Iron Man 3 (80 percent), Captain America: The First Avenger (79 percent), Thor (77 percent), Avengers: Age of Ultron (75 percent), Iron Man 2 (73 percent), The Incredible Hulk (67 percent), and Thor: The Dark World (66 percent), and below Doctor Strange (89 percent), Captain America: The Winter Soldier (89 percent), Captain America: Civil War (91 percent), Guardians of the Galaxy (91 percent), Thor: Ragnarok (92 percent), Spider-Man: Homecoming (92 percent), The Avengers (92 percent), Iron Man (94 percent), and Black Panther (96 percent).
Outside of critical reviews, Avengers: Infinity War is expected to perform just as well, if not even better, at the box office. Industry projections see the film earning as much as $498 million or more at the global box office when it opens wide in theaters on April 27.