Sense8 Series Finale Lands Premiere Date On Netflix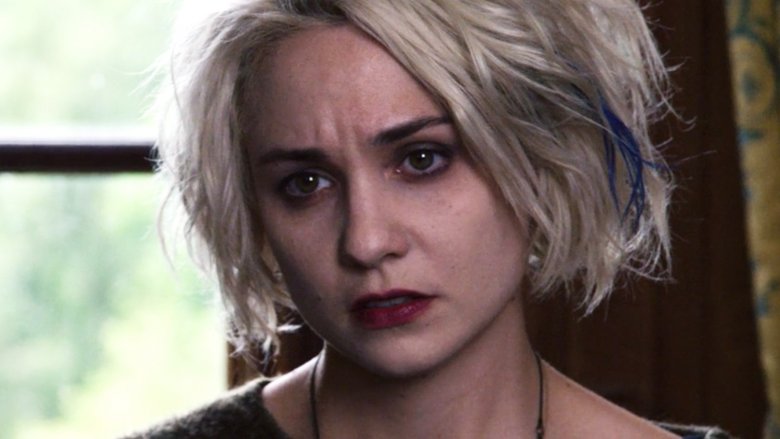 Sense8 fans, it's time for a bittersweet celebration. 
Per Deadline, Netflix has announced the official premiere date for the Sense8 series finale. Tune into the final chapter on June 8. 
"Thank you for your p8tience," the Netflix Twitter account tweeted ahead of the date reveal. "The Sense8 finale arrives June 8! Tell your cluster." 
A finale-exclusive poster accompanied the two tweets, showing the series' main cast standing together in a V-shaped formation. "Together until the end," the one sheet reads in the top half. Check it out below.
Created by Lana and Lilly Wachowski (The Matrix, V for Vendetta) and J. Michael Straczynski (Thor, World War Z), Sense8 centers on eight strangers from all across the globe who find themselves connected — "first by a violent vision, then by their shared ability to connect with one another's thoughts and actions, and finally by the urgent need to find out what happened and why." The group's desire to understand their powers isn't just curiosity, however; instead, it's fueled by the need to know the truth, because if they don't, the mysterious organization hunting them down may catch up to them. 
The series stars Toby Onwumere (in season 2) and Aml Ameen (in season 1) as Capheus "Van Damn" Onyango, Doona Bae as Sun Bak, Jamie Clayton as Nomi Marks, Tina Desai as Kala Dandekar, Tuppence Middleton as Riley Blue (née Gunnarsdóttir), Max Riemelt as Wolfgang Bogdanow, Miguel Ángel Silvestre as Lito Rodriguez, Brian J. Smith as Will Gorski, Freema Agyeman as Amanita "Neets" Caplan, Terrence Mann as Milton Bailey "Whispers" Brandt, Anupam Kher as Sanyam Dandekar, Naveen Andrews as Jonas Maliki, and Daryl Hannah as Angelica "Angel" Turing. 
Though it's anyone's guess how Sense8 might wrap up its story in this two-hour feature-length conclusion, which was announced shortly after Netflix canceled the series altogether, the streaming service offered up a short teaser-y description: "Personal lives are pushed aside as the cluster, their sidekicks, and some unexpected allies band together for a rescue mission and BPO take-down in order to protect the future of all Sensates. The highly-anticipated conclusion to the saga of the Sense8 cluster will be revealed when the series finale launches globally on June 8, only on Netflix."
The @sense8 finale arrives June 8! Tell your cluster. pic.twitter.com/FlDwnKzOYW

— Netflix US (@netflix) April 24, 2018