Keira Knightley's Parents Didn't Want Her To Audition For Star Wars: The Phantom Menace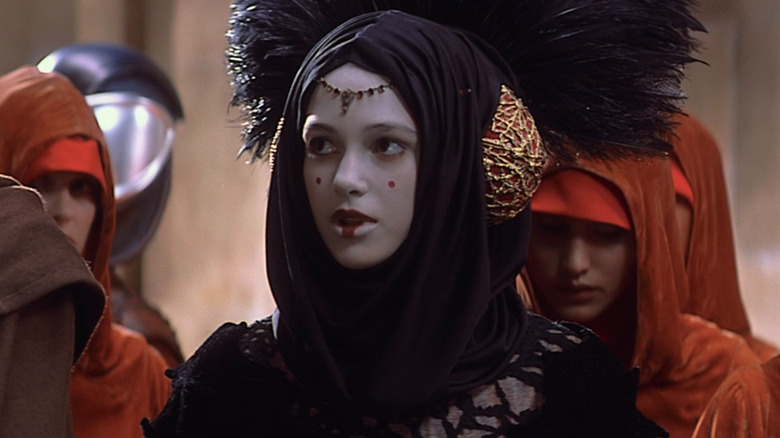 Lucasfilm
Before going on swashbuckling adventures alongside Jack Sparrow (Johnny Depp) in the "Pirates of the Caribbean" franchise and stealing our hearts in "Pride and Prejudice," Keira Knightley got her start in the movie industry in a galaxy far, far away. Following a collection of minor roles in various television movies and shows, Knightley's big-screen debut came in 1999 with the release of the long-awaited "Star Wars: Episode I — The Phantom Menace." 
In the film, Knightley portrays Sabé, one of the handmaidens of Queen Padmé Amidala (Natalie Portman). Sabé's role is especially important as her close resemblance to the queen makes her the perfect decoy to use in serious situations. During the switch, Sabé dons Padmé's clothing while the queen resorts to dressing as a handmaiden, with the two using subtle signals to communicate with one another. In "The Phantom Menace," the switch-up occurs in several instances as Padmé's life is constantly on the line.
There's no denying that Knightley was the perfect choice to be a body double for Portman's character. Their resemblance was so striking that even Knightley's parents couldn't tell them apart, especially when hair and makeup was applied (via MSN). Ironically enough, it was also her parents who nearly talked Knightley out of the role — and their worries weren't entirely unwarranted.
Knightley's parents thought Star Wars would be a sour experience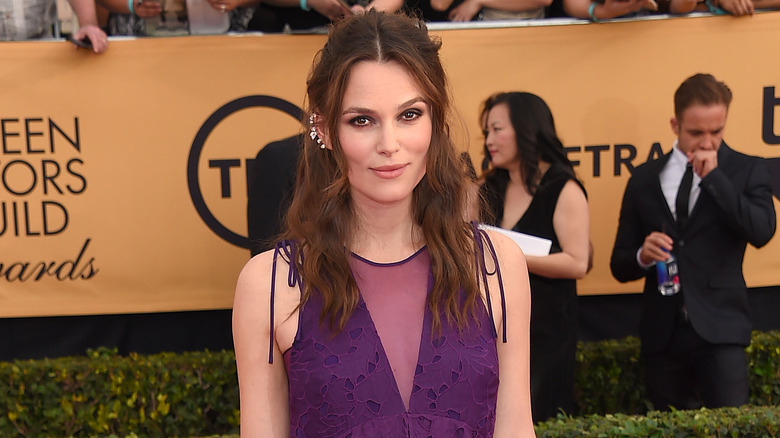 DFree/Shutterstock
Making a blockbuster movie is worlds away from working on television productions, but Keira Knightley was more than ready to take the lightspeed dive when auditioning for "Star Wars: Episode I — The Phantom Menace" at the age of 12. However, the force was not as strong with her parents. 
The "Atonement" actress spoke with the Reading Eagle about the hesitation her parents felt after a casting agent recommended that Knightley try out for the part. While they felt she would have a negative experience working on the film, Knightley was determined to be a part of the "Star Wars" prequel, telling the outlet, "I said, 'No, I've got to do it. It's a 'Star Wars' film, for heaven's sake." But while it seems Knightley may have had the high ground initially, her parents' concerns turned out to have some merit. 
Knightley may not always remember if she played Sabé or Padmé (via Cinemablend), but she certainly remembers the stress brought on by, of all things, her elaborate wardrobe. Speaking with Total Film Magazine about her experience on the film, the two-time Oscar nominee recalled, "I was 12. I literally don't remember ... I remember the headdress being so heavy, it gave me a headache. I really remember the headache from one of the headdresses."