Ashton Kutcher Swept Cheerios Before Landing His Role On That '70s Show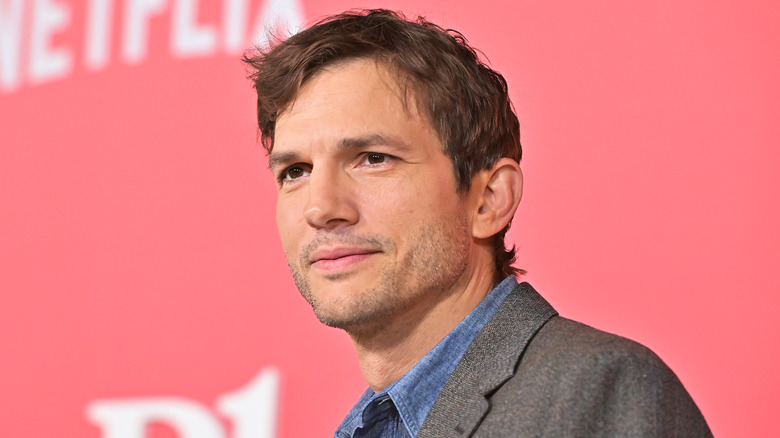 Charley Gallay/Getty Images
Ashton Kutcher got his first major acting role as Michael Kelson on "That '70s Show," and he quickly became one of the show's biggest breakout stars, going on to roles in movies like "Dude, Where's My Car" and "The Butterfly Effect. Apparently, some people who knew him saw this coming. In a 2018 interview with Kristian Harloff for Collider, co-star Kurtwood Smith said that he could see Kutcher was going to become successful when he worked with the young actor on "That '70s Show," saying, "I had had a number of years in the business, and Ashton hadn't, but he was so far ahead of me in terms of making use of his celebrity, and how to use it, and what to do with his life in the business. It was impressive."
Kutcher has always been savvy about show business and business in general. According to Crunchbase, the actor started a media studio in 2000 called Katalyst Network to develop properties for television and film. The company is no longer active, but its Facebook page shows that it developed a number of mini-documentaries, experimental short films, interviews, and even advertisements. According to Variety, Kutcher also started a venture capital firm in 2015 called Sound Ventures, which has invested in over 200 tech start-ups.
Kutcher's success is impressive considering his humble beginnings on "That '70s Show," but if you look at the time before he landed his role in the series, you'll see he comes from even more humble beginnings.
Ashton Kutcher worked in a Cheerios factory to pay for college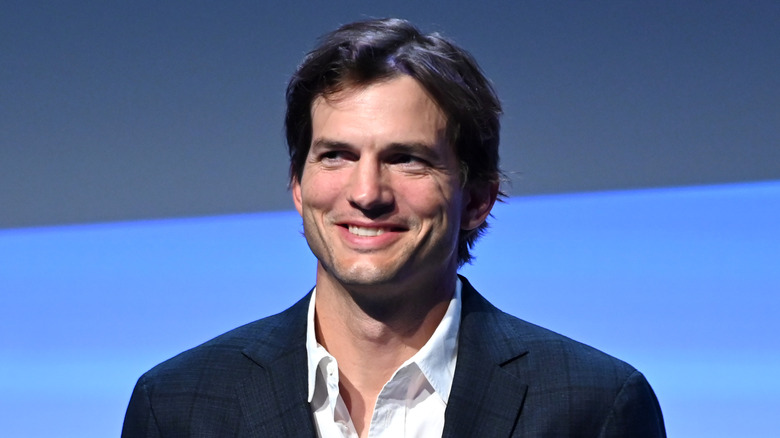 Noam Galai/Getty Images
In a 1999 interview on the talk show "Donny & Marie," Kutcher explained that he worked his way through school sweeping up Cheerios and Cheerio dust in a General Mills factory. He then said that he sold blood plasma in addition to his job at General Mills so that he could have money to pay for beer while he was in school. Going from a janitorial job to being a movie star running a venture capital firm is a pretty meteoric rise, and Kutcher's career has certainly been impressive to watch.
According to an interview that Kutcher did with First We Feast in 2019, sweeping Cheerio dust wasn't the only blue-collar job he had. When he was 13, he started learning the value of hard work from his mother by working with her on her cattle ranch. Some of the other jobs he had before his big break included being a dishwasher and skinning deer in a butcher shop. He said that it helped him appreciate his job as an actor and as the head of a VC firm, saying that it's a lot easier to come home and crash from mental exhaustion than it is to do so from physical exhaustion. As successful as Kutcher has become, it does seem like he paid his dues and worked hard to get where he is now.