Prime Video Developing A Series Based On Image Comics' Wytches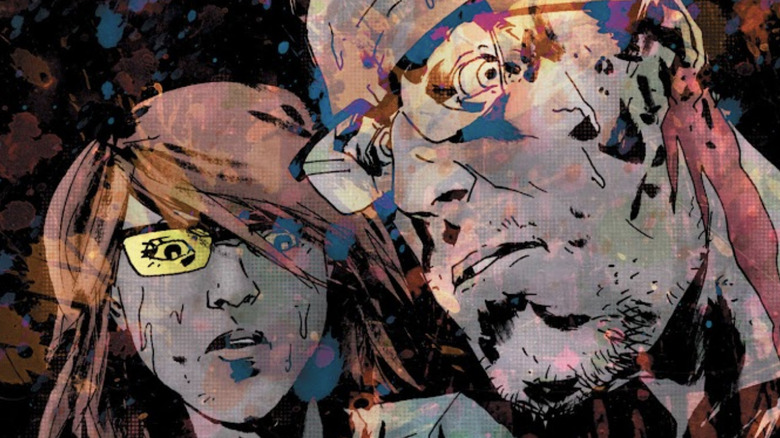 Image Comics
The Image Comics horror series "Wytches" — which tells the story of otherworldly beings from the woods who terrorize a small New England town — is reportedly getting the Prime Video treatment over at Amazon, and it is being spearheaded by DC Comics "New 52" creator Scott Snyder and artist Mark "Jock" Simpson. According to Variety, the pair will be executive producing the animated project in conjunction with Plan B Entertainment, Amazon Studios, and Project 51 Productions' Kevin Kolde. 
"Driven by the pairing of Scott and Jock along with our partners at Plan B and Project 51 Productions, Wytches fuses nail biting horror and evocative drama while unearthing the dark lore surrounding an ancient burrow of witches," explained Amazon's head of animation, Melissa Wolfe, in a statement given on Wednesday, February 8 that's included in the Variety announcement. "Given the haunting and intimate nature of Scott and Jock's well regarded comic series, we are looking forward to delivering their creative vision to our global audience and expanding our growing roster of animated series," Wolfe said. 
The applauded pickup of Snyder and Jock's "Wytches" has been a long time coming for the comic book duo, with the pair reportedly receiving orders from Amazon to start putting something together for Prime Video in 2021. "This is my first time writing anything for TV," Snyder explained in a November 2021 Substack newsletter post (via Bleeding Cool). And apparently, the DC Comics legend was swinging for the fences. 
'I love this show as much as the book, if not more,' Scott Snyder says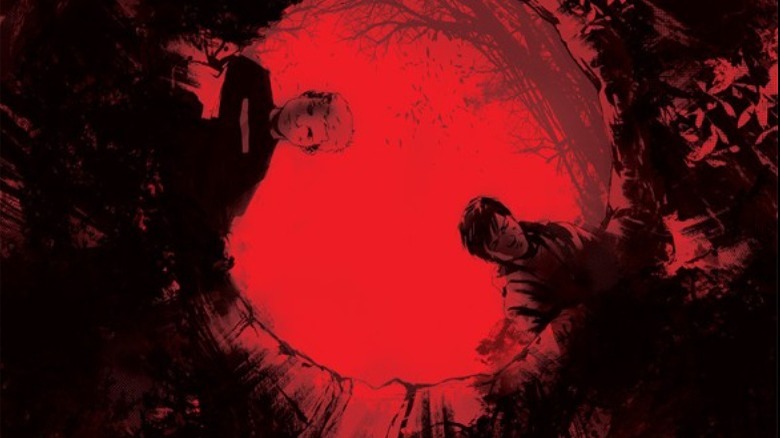 Image Comics/Mark "Jock" Simpson
Speaking in a statement on Wednesday, Scott Snyder described how he was possibly even more passionate about the "Wytches" TV series than the 2014 limited comic series itself. "'Wytches' is possibly my most personal work," Snyder explained (via Variety). "It's all about the monsters that dwell beneath the surface of things, both literally and figuratively," he said. According to the "Dark Nights: Metal" creator, things have been in motion for "Wytches" the Prime Video series for quite some time. While Snyder handles the story, Mark "Jock" Simpson has been polishing everything up and building the show's animated world, which will likely take place in Litchfield, New Hampshire, as it does in the comics. 
"I've been intimately involved with this animated series from the start, and I can honestly say that I love this show as much as the book, if not more," Snyder said in his statement. "The animation brings the incredible art by Jock to life, and the episodic format expands the world of 'Wytches,' taking the characters and mythology to terrifying new places." 
For those not familiar with "Wytches" or its story, a simple explanation of what's going on can be found on the Image Comics website. Basically, the town of Litchfield is home to witch-like creatures who live in the woods and prey on human sacrifices. Only, there's a small catch: it's the townspeople themselves who are offering up and "pledging" people to the wytches, as the comic describes it (via Polygon). 
"Jock and I are deeply grateful to Plan B Entertainment, Kevin Kolde, and Amazon Studios for believing in 'Wytches' and giving us a chance to make this show dark, personal, twisted, and very special," Snyder concluded in his statement.