The Witcher's Anya Chalotra Uses Her Own Personality And A Hans Zimmer Song To Get Into Character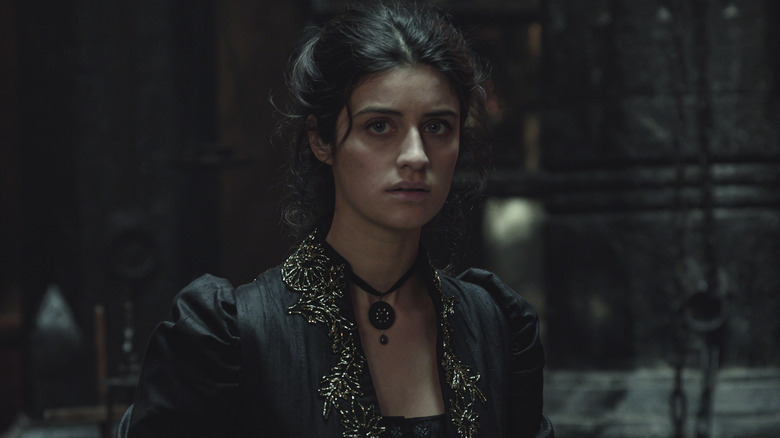 Netflix
Netflix struck gold with "The Witcher," perfectly capitalizing on the ever-growing popularity of fantasy TV adaptations since "Game of Thrones" ended. The hits kept coming as the streaming service perfectly cast Henry Cavill, Anya Chalotra, and Freya Allan as Geralt, Yennefer, and Ciri.
In fact, the stars of "The Witcher" are a significant factor in the show's success. In their review, TIME focused on the show's character development with its primary trio, saying the more emotional Geralt, the vulnerable Ciri, and the complex Yennefer led to drastic improvements in Season 2. Audiences expected such a great performance from Cavill given his love for the source material — he initially signed on for seven seasons before leaving the show. However, now that Cavill is no longer in the picture, it's up to Chalotra and Allan to carry the series, as both were massive breakouts.
Critics aren't the only ones singing praise for Chalotra's Yennefer, as her fellow "Witcher" stars had nothing but kind words about her performance. At Netflix's Geeked event, Cavill said no matter where "The Witcher" takes Yennefer, Chalotra would give a masterful portrayal. Jaskier actor Joey Batey echoed Cavill's sentiments, saying that sharing scenes with her constantly left him engrossed in her acting, which left him forgetting he had lines.
Chalotra's performance in "The Witcher" is something to behold, but many could wonder how an actor prepares to play a character like Yennefer, whose entire goal in Season 2 is to sacrifice a child. For Chalotra, it's pretty simple, as she puts a part of herself into playing Yennefer.
Anya Chalotra puts a piece of herself in all of her characters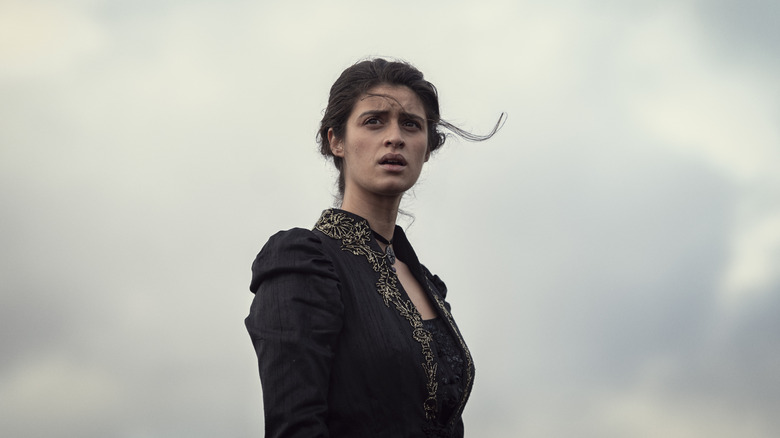 Netflix
During an interview with The Face, Anya Chalotra broke down how she gets into character before filming scenes as Yennefer of Vengerberg in "The Witcher." When asked what parts of her personality she brings to her performance, the actress exclaimed, "Everything!" She continued, "I don't take no for an answer, and I'm incredibly stubborn. I've been good at putting on a front since I was a kid. I love being the center of attention and making a fool of myself, I love being on stage. I think those are all things I bring to Yennefer. That being said, I'm very sensitive, and my moods change everyday. I try to shove all of that into her character and meet her halfway — often by listening to 'Time' by Hans Zimmer or 'Honey' by 070 Shake."
In the same interview, Chalotra said that once filming is over she doesn't really need to leave Yennefer on set, even if she's filmed some of the most emotional scenes in "The Witcher." She uses herself as a basis for all her characters, so there's no process of "getting back to Anya" for her. Once she gets home, she keeps it simple as she unwinds after a long day. It's all about relaxation for Chalotra as she showers, changes into comfortable clothes, and watches TV to relax.
Chalortra shouldn't change a single part of her daily routine on the set of "The Witcher," as it's clearly working wonders for her on-screen persona.