Elizabeth Banks Inquired About Directing Thor: Ragnarok But Marvel Ghosted Her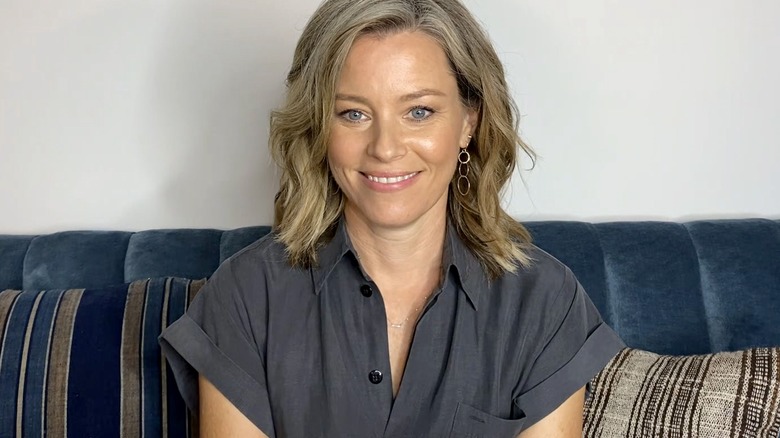 Getty Images/Getty Images
Based on marketing for its release as well as its very title, "Cocaine Bear" appears to be a film that revels in its ridiculousness. In "Cocaine Bear," a sizable black bear ingests a large amount of cocaine and starts killing humans, sensationalizing the true story of a bear that happened upon some cocaine but didn't ever become a horror movie slasher like its filmic counterpart. Nevertheless, director Elizabeth Banks claims "Cocaine Bear" holds some dramatic weight, touching both on the importance of family and the damage done by the war on drugs in the 1980s.
To many viewers, Banks isn't necessarily known as a director first and foremost, but an actor in projects like "The Hunger Games," the "Wet Hot American Summer" franchise, and the "Pitch Perfect" movies (via IMDb). In fact, "Pitch Perfect 2" is notable for serving as the first feature she directed. Banks was deeply involved with the 2019 "Charlie's Angels" film too, as a writer, director, and actor.
Meanwhile, some may have forgotten that Banks was in a Marvel movie, as J. Jonah Jameson's (J.K. Simmons)'s assistant Betty in the 2002 "Spider-Man" film. As it turns out, Banks recently attempted to join the Marvel Cinematic Universe in its current incarnation as the director of "Thor: Ragnarok," but never actually heard anything back from the company after her initial inquiry.
Thor: Ragnarok was the last franchise film in which Elizabeth Banks had any interest as director
In the lead-up to the "Cocaine Bear" premiere, Variety interviewed Elizabeth Banks about her growing body of work as a director. At one point during their lengthy conversation, Banks shared that one reason she was initially drawn to "Cocaine Bear" was its originality, explaining that she would rather have room to assert her creative voice as a director than contribute to an existing franchise that might require more adherence to an established baseline.
At one point, however, Banks was actually interested in directing "Thor: Ragnarok," and someone from her team reached out to Marvel about the possibility. "Nothing ever happened," Banks said about her inquiry, which she recalls never even eliciting a response. "Taika Waititi got the job. Rightfully so."
This isn't the first time Banks' name has been linked to "Thor: Ragnarok" — in April of 2017, shortly after a new trailer for the film debuted, Banks joked on Twitter that Cate Blanchett's character Hela stole the look of her take on Rita Repulsa in the 2017 "Power Rangers" movie. While Banks doesn't seem at all bitter or resentful about her lack of involvement in "Thor: Ragnarok," this new knowledge that she at one point wanted to direct the film nevertheless colors her 2017 Tweet in a new light.