Hina's Recent NCIS: Hawai'i Appearance Has Fans Wishing She Was A Series Regular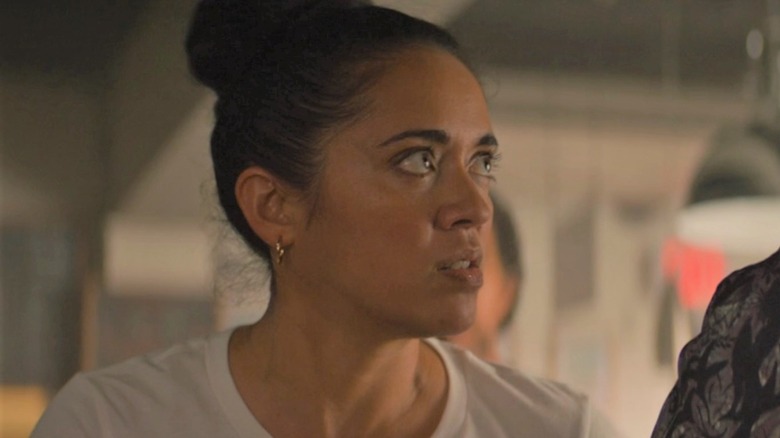 CBS
"NCIS: Hawai'i" follows a similar format to the other shows in the "NCIS" franchise. There's a crime, the characters investigate, and hopefully, they catch their guy. Although the show mainly focuses on the agents who work out of the Pearl Harbor Field Office, there are a few other recurring characters who pop up from time to time. There's Captain Joe Milius (Enver Gjokaj) — Special Agent-in-Charge Jane Tennant's (Vanessa Lachey) love interest before he was reassigned — Jane's former mentor Maggie Shaw (Julie White), and Gunnery Sergeant Norman 'Boom Boom' Gates (Sharif Atkins), an explosives expert who works with the team on occasion. Viewers also get to see the people who are important to Special Agent Kai Holman (Alex Tarrant) outside of work, including his good friend, Hina. 
Danielle Zalopany, the actor who plays Hina, has only appeared in six episodes of the show, though it's clear that she interacts with Kai on a regular basis even when she's not physically seen on screen. Since Kai helped Hina get a job at his father's restaurant, it's evident that she's someone he trusts. Hina made a rare appearance in the most recent episode and fans were quick to point out that her level-headed demeanor and dark humor were a welcome presence as the narrative got more intense.
Hina keeps it real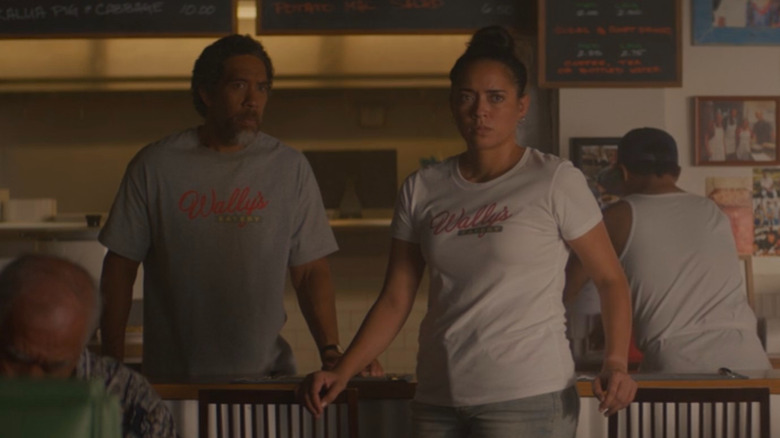 CBS
The most recent episode of "NCIS: Hawai'i," an installment titled "Misplaced Targets," sees Kai face-off against an ally turned enemy. His former friend, A.J. Hale (Jonah Ho'okano), has established himself as a local crime lord, and an explosion at a drug lab leads back to a hitman who supposedly answers to A.J. Kai goes to check on his dad, only to find A.J. already at the restaurant and they quickly get into a heated argument. Thankfully, Hina tries to help de-escalate the situation.
Viewers couldn't help but applaud Hina's actions. "I love that she always speaks her mind and keeps Kai in check," said Twitter user @HBKgirl28. Later in the episode, a violent shootout ensues, but not before Hina gets a joke in. In the face of danger, Hina remains straightforward and blunt, an attitude fans appreciate. "Okay, I love Hina so much. She always gives the best commentary. Everyone is so serious and she's like, we're screwed. Facts," wrote Twitter user @whistlersarmy. Hina's reaction to the dire situation was definitely a hit. "'Oooh I think we're all screwed' Hina always tells it like it is. It shouldn't be funny, but it's making me laugh a little," admitted Twitter user @_jackie019.
Overall, the episode demonstrated that the character stands out in a crowded cast and fans want to see more of her. "Hina is one of my favorite [recurring] guest characters," said user @murrayjessica96. Another fan, @GoWhereYouGrow, couldn't help but agree, replying, "Definitely. We need more of her."