Bryan Cranston's Sage Advice For Young Actors Should Keep Them From Breaking Bad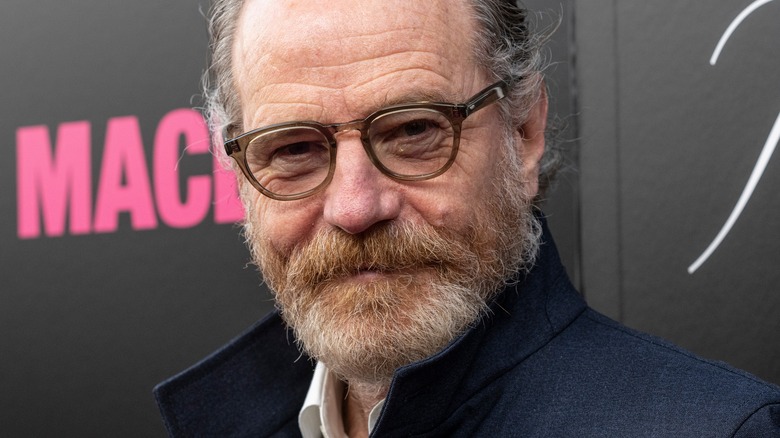 lev radin/Shutterstock
Despite playing one of the smarmiest, most badass antiheroes on television, Bryan Cranston is a humble performer who's just happy to be working. Unlike many stars, Cranston has a reputation for always putting his work first. The Oscar-nominated actor has worked steadily since the 1980s, sharing the screen with other Hollywood icons such as Andy Griffith in "Matlock," Angela Lansbury in "Murder, She Wrote," and David Duchovny in "The X-Files" before landing his role as Hal in "Malcolm in the Middle." He's since appeared in a wide variety of television series, from "Breaking Bad" to "Your Honor," and films like "Argo," "Godzilla," "Trumbo," and "The One and Only Ivan."
Throughout the "Breaking Bad" star's variegated career, he's always maintained a sense of professionalism about his craft. You can bet he approached his "Kung Fu Panda 3" voice role with the same enthusiasm and tenacity he brought to Walter White.
The actor sat down with Conan O'Brien in January 2023 on the late-night host's Earwolf podcast, "Conan O'Brien Needs A Friend." There, Cranston dished on the secrets of his long and illustrious Hollywood career, talking about his craft with O'Brien and co-hosts Sona Movsesian and Matt Gourley.
Bryan Cranston says actors need to be professional and save their money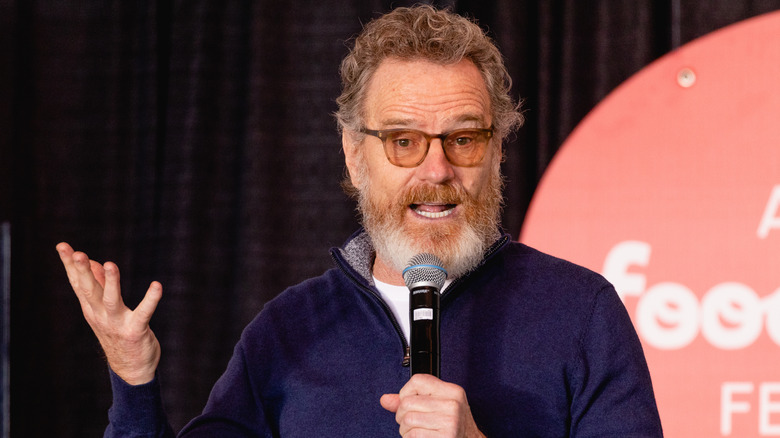 Rick Kern/Getty Images
Bryan Cranston gave some sage advice for young, up-and-coming actors. "I tell actors all the time, get your personal life in order," the six-time Emmy winner said. "If you really want to be an actor, you have to get your personal life in order so that you don't flake out. If you get your first job and you have a nice big paycheck, don't go blow it on something. Put it away."
Cranston went on to say that too many actors start making reckless purchases and acting egotistical once the money starts flowing. But for Cranston, he's always been about the craft first, ego a distant last. The more money you can put away, in his opinion, "the longer you can be an actor and make a living at it." Cranston has always prided himself on being a working actor, from his early days shooting commercials and taking whatever job he could to his later career, moving from one award-nominated performance to the next without missing a beat.
He said that this advice tends to apply more to men than women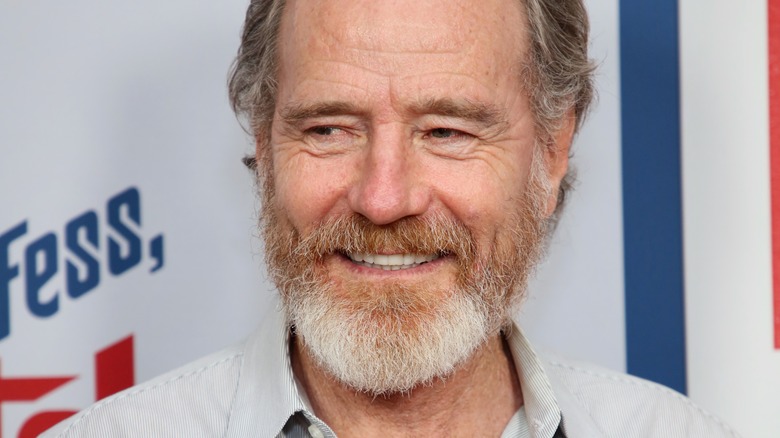 Robin L Marshall/Getty Images
Bryan Cranston told Conan O'Brien and his co-hosts that this advice tends to apply more to men — "Men are just boys that can shave," he said, which got a laugh out of the late-night host. "We're very stimulated physically. ... We sometimes act upon it." He said that in his opinion, men are too eager to indulge their interests in fast cars and beautiful women without considering the consequences of that impulsive lifestyle.
Cranston's mantra? To stay committed to his work and stay professional. "If you're lucky enough to be in a business that you love to do — a creative one — and you make a living? I don't wanna hear a complaint out of you," he said. "I don't wanna hear that you have to be here at 6:00 in the morning. We're acting. Look at us. So every job that I work on where I lead the cast, I try to set that example."