Criminal Minds' Matthew Gray Gubler Has Tried His Hand At Other Forms Of Storytelling
"Criminal Minds" Season 16 kicked off on Paramount+ in November of 2022, just over two-and-a-half months after the series finished airing on CBS. While this latest season of "Criminal Minds" resembles its prior incarnation in plenty of key ways, it's notably absent Matthew Gray Gubler, who portrays Dr. Spencer Reid throughout the entirety of the show's network TV run. As it turns out, Gubler's reason for not returning to "Criminal Minds" was that he simply didn't feel he could fit the role into his busy schedule.
Gubler's transformation from childhood into "Criminal Minds" star wasn't necessarily a straightforward process. For example, prior even to acting, Gubler worked as a model for brands like Tommy Hilfiger and Marc Jacobs. His very first acting role was then in the Wes Anderson feature "The Life Aquatic with Steve Zissou," kicking off the chapter of his career for which he's become most well-known.
According to Gubler, the "Criminal Minds" filming schedule is demanding, further helping to explain why he chose not to return at this point in his career in spite of Reid's popularity. That said, acting isn't Gubler's sole creative outlet, as evidenced by his background in modeling. As it turns out, Gubler isn't just a model and an actor, but a storyteller across a variety of media.
Matthew Gray Gubler wrote a children's book, which is just one of many creative outlets he enjoys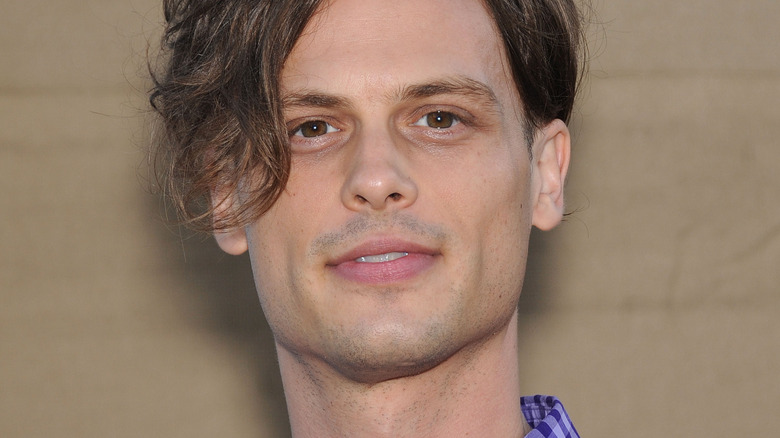 DFree/Shutterstock
In 2019, Matthew Gray Gubler authored and illustrated a children's picture book titled "Rumple Buttercup: A Story of Bananas, Belonging, and Being Yourself." In conjunction with its release, the Barnes & Noble blog published an interview with Gubler, in which the new author shared some insight into his creative output outside of acting. In response to a question about how acting and directing may have influenced his work on "Rumple Buttercup," Gubler outlined just how he relates to the art of storytelling in a broader sense.
"It's funny, I've been super lucky to get to do a lot of different 'things' in life," he said. "I'm a storyteller—sometimes I use a camera, sometimes I use my face, sometimes I use a microphone, and sometimes I use melted crayons. At the end of the day, it's just various tentacles being wiggled by the same deranged octopus."
Gubler further elaborated on the forms of self expression he practices in an interview published directory to its author's Medium page. Over the course of this discussion, Gubler mentioned that he enjoys skateboarding and producing mockumentaries in particular. He also recalled a time he performed magic for children in Las Vegas. As a storyteller and artist, then, Gubler is capable of far more than his filmography suggests, spanning a wide variety of interests both personal and professional.