Matthew Gray Gubler Says Criminal Minds Had An Incredibly Demanding Filming Schedule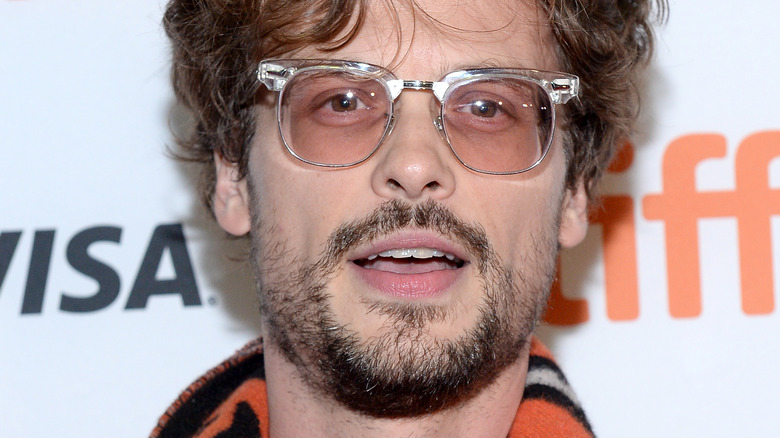 Gp Images/Getty Images
When thinking about what it's like to be an actor in a TV show or movie, it's easy to sit back and imagine how much fun and fast-paced that kind of gig would be. Plenty of people imagine the job to be as simple as memorizing lines, stepping in front of the camera, repeating those lines until the director yells "Cut," and then spending the rest of the time enjoying the luxuries that come with being a successful performer in the public eye. Of course, anyone involved in any production knows that the experience, on-set, is far from the fantasy. Former "Criminal Minds" star Matthew Gray Gubler, for example, can testify that the work of an actor is often less than glamorous.
The demanding schedule of stepping into the shoes of Dr. Spencer Reid on CBS's hit crime drama probably wasn't too much of a surprise for Gubler, as he surely experienced something similar during his first major on-screen performance. It's fast approaching two decades since Gubler, who had a remarkable transformation from childhood to "Criminal Minds," landed his first acting credit in Wes Anderson's "The Life Aquatic with Steve Zissou" (via IMDb). Still, TV shows are known to shoot much faster than films, and "Life Aquatic" probably only gave Gubler a taste of things to come on "Criminal Minds," which required him to portray a brilliant but troubled behavioral criminal agent for more than 300 physically and emotionally challenging episodes.
For almost 11 months of the year, he had no time off
With a crime drama series like "Criminal Minds," at-home viewers have roughly 45 minutes to take in each episode's unique story arc, usually learning the "who, what, and why" by the end. That's hypersonic speed compared to the actual on-set experience. That became clear when Gubler answered a question about how long his typical day was when filming the show. "Very demanding," he revealed in an interview with George Satsidis. "It's 11 to 14 hours every day, 10 1/2 months out of the year." 
And while one might think that Gubler enjoyed his weekends off, working out the details of his character — as well as other artistic pursuits — meant devoting time on Saturdays and Sundays as well.  "A lot of my weekend is usually spent learning strange dialogue, because my character says a lot of weird medical terms," he said, adding, "I like to draw and paint, and I direct." That enthusiasm for directing began with the very show he spent most of his time on, as he stepped behind the camera to call the shots on a Season 5 episode of "Criminal Minds." He went on to direct another 11 episodes of the show. 
As for his inner Picasso, Gubler launched a website that features his own quirky artwork, with pieces having sold for thousands of dollars. Also, in 2019, he released a children's book called "Rumple Buttercup: A Story of Bananas, Belonging, and Being Yourself," followed in 2022 by a "Rumple Buttercup" merchandise line.