Solar Opposites And Koala Man Have Also Cut Ties With Justin Roiland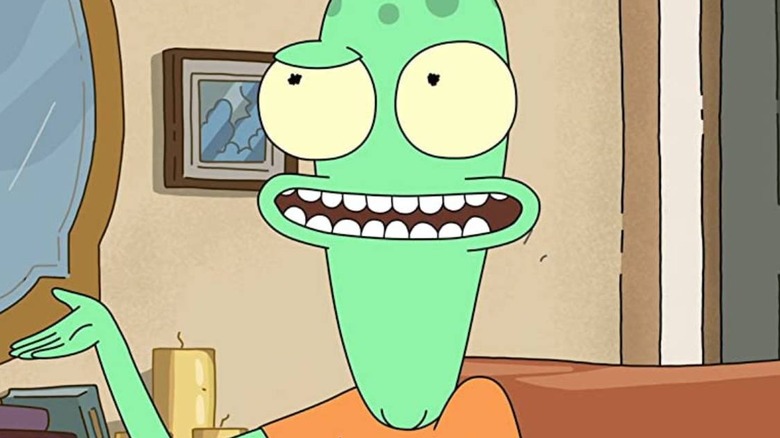 Hulu
In January 2023, it was reported that Justin Roiland, voice actor and co-creator of "Rick and Morty" and "Solar Opposites," had been arrested several years prior in connection to domestic violence (via NBC News). The news only came to the general public's attention in 2023 with a pending court hearing of April 27 set. Since this news came to light, various companies have distanced themselves from him. 
First, Roiland stepped down from Squanch Games on January 16, the video game developer behind "Trover Saves the Universe" and 2022's "High on Life." While the fate of his most popular creation, "Rick and Morty," was up in the air for a while, Adult Swim released a statement on January 24 on Instagram clarifying that the company would no longer be affiliated with Roiland and that the animated sitcom would continue without him. 
It would appear Hulu and 20th Television Animation have followed suit, dropping Roiland from his other animated projects, namely "Solar Opposites" and "Koala Man."
If you or someone you know is dealing with domestic abuse, you can call the National Domestic Violence Hotline at 1−800−799−7233. You can also find more information, resources, and support at their website.
Solar Opposites and Koala Man will also continue without Roiland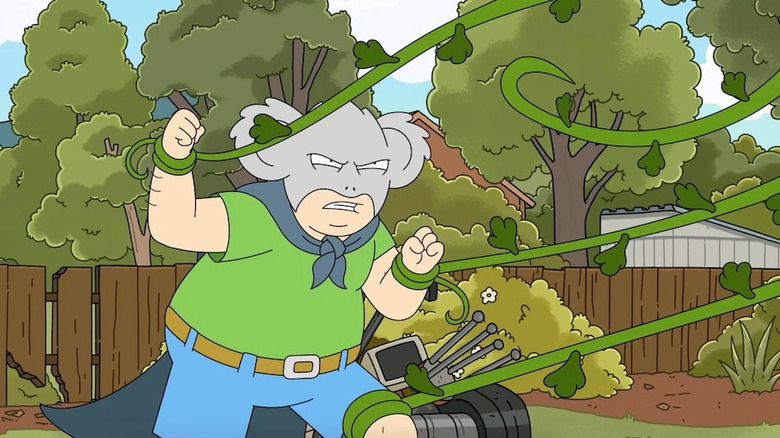 Hulu
Justin Roiland co-created "Solar Opposites" with Mike McMahan, debuting in 2020. It became a major hit for Hulu, with the streaming platform renewing the show up to Season 5. In addition to serving as co-creator, Roiland also provided the voice for Korvo, one of the main aliens, and served as executive producer. "Koala Man" is one of Hulu's newest offerings, with Season 1 premiering on January 9, 2023, just a few days before the allegations against Roiland came to light. Again, Roiland was an executive producer as well as a voice actor on the show. 
A day after Adult Swim announced they wouldn't work with Roiland any longer, Hulu and 20th Television Animation released a statement announcing the same thing, reading, "We have ended our association with Justin Roiland" (via The Hollywood Reporter). Both "Solar Opposites" and "Koala Man" will reportedly continue with him.
Justin Roiland has pleaded not guilty to the charges of domestic battery with corporal injury and false imprisonment by menace, violence, fraud, and/or deceit. The news broke on January 12 after Roiland had to attend a pre-trial hearing. He's due back in court on April 27 for another hearing. If convicted, Roiland could face up to seven years in prison.