The Walking Dead's Cooper Andrews Accidentally Mooned The Entire Crew After A Season 8 Stunt Mishap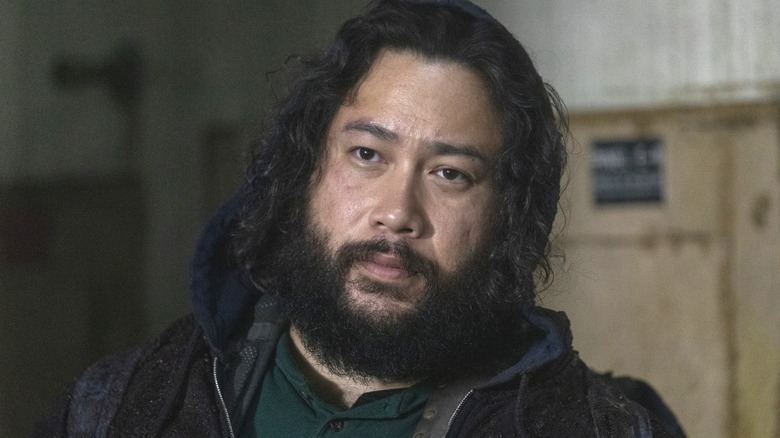 Jackson Lee Davis/AMC
Cooper Andrews' ax-wielding, cobbler-loving Jerry is one of the most beloved characters on "The Walking Dead," bringing humor and levity to the otherwise grim series. Introduced as King Ezekiel's (Khary Payton) loyal bodyguard and steward back in Season 7, Jerry quickly became one of the most prominent faces around the Kingdom. Later, he fights alongside Ezekiel and former sheriff Rick Grimes (Andrew Lincoln) against Negan (Jeffrey Dean Morgan) in Season 8. Later seasons have found Andrews appearing more frequently; he was promoted to a series regular in Season 10 (via Digital Spy).
In an AMA in the r/thewalkingdead subreddit, Andrews answered questions about his character and his time on the show, sharing fun insights about Melissa McBride being his favorite scene partner and his work as a boom operator before being cast as Jerry. Andrews seems like he's every bit as fun on set as Jerry is on the show. But unfortunately for him, some of that fun might be at his expense — he also shared a crucial blunder he made on set that inadvertently led to his giving the cast and crew a TV-MA glimpse of his rear end.
He accidentally mooned the entire crew while filming the Season 8 midseason finale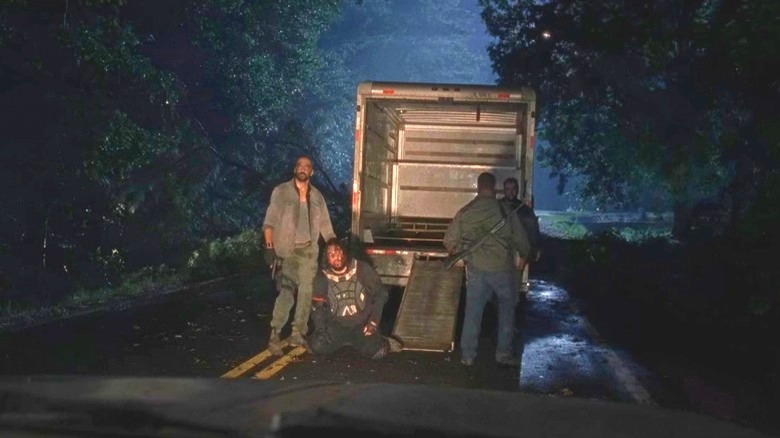 AMC
Season 8's midseason finale, "How It's Gotta Be," happens square in the middle of the war between Negan's Saviors and Rick's communities. One subplot in the episode follows Maggie (Lauren Cohan) on the road when her convoy is intercepted by Simon (Steven Ogg) and some Saviors. They open the back of a truck and reveal Jerry, bruised and beaten, drag him down a ramp, and threaten to execute him.
It all sounds deadly serious, but on set, it was anything but. Andrews revealed in the AMA that as he fell down the truck's ramp, on the first take, he slid down and mooned the entire crew. "Mike [Seal] (Gary) tries to help me out while I'm on my knees with his gun to my head, but settles on standing directly behind me to hide it," he wrote. "CUT I go to Amy [Blanc Lacy] our script supervisor." He says that he asked her if anyone had noticed his butt was showing, and she replied, "Oh it wasn't that bad." Andrews wrote, "That means IT WAS THAT BAD!!!!"