David Tennant Says Good Omens TV Show Will Be 'Epic'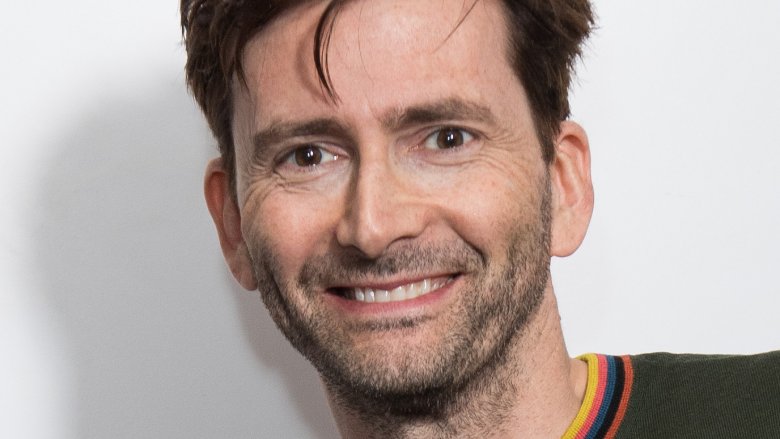 Getty Images
David Tennant is very excited for you to see his upcoming Good Omens TV series. In a recent interview with Entertainment Weekly, Tennant promised that the show, which is based on the Neil Gaiman and Terry Pratchett novel of the same name, will be "massive" and "epic." 
Good Omens is a dark comedy about the preparations for the quickly impending apocalypse. Tennant's Crowley, a demon, and Sheen's Aziraphale, an angel, are both happy with their lives on earth, so they decided to team up to stop the coming doom. "They decide that actually, they quite like their life on earth as it is, and humanity being wiped out would mean they'd have to go back and live in heaven and hell, which is not a prospect that particularly cheers them," Tennant explained to EW. "So they set out to undermine the coming of the Antichrist."
Although the TV show is sure to have some departures from the novel, Tennant assured fans that Gaiman has been very much involved in the production. "I think [that] is one of the great advantages to that show," Tennant said. "It's so beloved, that novel, that you do feel like you're taking your life in your hands trying to reinterpret it for another medium. But I think because Neil was involved and wrote the script, I feel like we've got the angels on our side, so to speak."
Tennant added that he "can't wait" to see the finished product. "It's quite hard to imagine at the moment," he said of the show, which is expected to debut on Amazon's streaming service at some point in 2019. "They've got months of post-production. It's going to be one of the joys of it, seeing how it all comes together."
The rest of the cast for the series includes Mad Men's Jon Hamm as the archangel Gabriel, the primary messenger of god; Harry Potter actress Miranda Richardson as a psychic who teams up with the pair to save the world; Fresh Meat's Jack Whitehall as an unfulfilled wages clerk turned witch-hunter; and Better Call Saul's Michael McKean as the leader of a witching finding army. Adria Arjona, Nina Sosanya, Ned Dennehy, and Ariyon Bakare also star.
The six-episode series does not have an official premiere date yet.