1923's Brandon Sklenar Describes Spencer As A More Vulnerable Clint Eastwood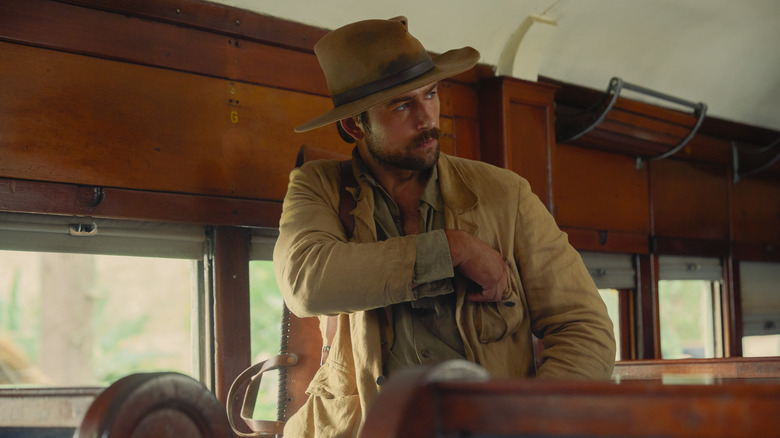 Paramount+
By now, it should be clear that the "Yellowstone" universe, including spin-offs "1883" and "1923," is the dominant force in contemporary TV westerns. Creator Taylor Sheridan notices how many networks and production companies are now throwing money at a genre that seemed dead just a few years ago, and he seems pretty confident that they're trying to replicate his own success (via E! Online).
Of course, the high drama and detailed settings play a role in recreating a world in which your life expectancy is tied to the amount of land you can grab –- be it through legal or not-quite-legal means –- but there's little denying the power of such a stellar cast.
The most obvious members of that list in "1923" are, naturally, Harrison Ford and Helen Mirren. Not just for their star power but for the substantial gravitas that they bring to each scene. Both exhibit a stolid toughness that was necessary to survive and thrive in the wide-open country of 1923 Montana. In fact, the prospect of diving into this frontier fortitude attracted Mirren to the role of Cara Dutton in the first place. As for Ford, he mostly wanted to play Jacob Dutton for the chance to work with Mirren again.
If Ford and Mirren were surrounded by a cast that was merely serviceable, that would be one thing. They aren't, though. The younger Duttons are the ones who, as we know, inherit the ranch and most of the power that comes with it. Most of the supporting cast are more than able to hold their own, walking that balance between believability and the western trope of iron resolve quite well. This is especially true for Brandon Sklenar, who plays Spencer Dutton.
A 'boyish' Clint Eastwood has arrived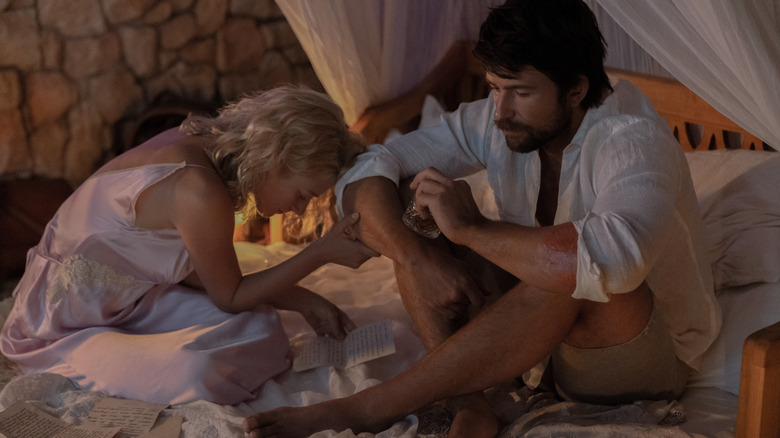 Paramount+
Brandon Sklenar's Spencer Dutton –- nephew to Cara and Jacob -– has become a fan favorite on "1923" (via Newsweek). He's undoubtedly stoic and certainly tough. He is also, importantly, vulnerable, pivoting from the western stereotype of the emotionless gunslinger into more of a complete human being, complete with desires and demons.
"On the page, he's more than just an archetype," Sklenar told Newsweek, "but he's reminiscent of these classic, iconic film, masculine archetypes that you would have seen in the '30s, '40s, '50s, '60s. He's got a bit of that Clint Eastwood vibe."
Eastwood dominated the American western genre for most of the '60s, and Taylor Sheridan openly cites his 1992 classic "Unforgiven" as an influence on "Yellowstone." Sklenar continued that he thinks viewers identify with him partly because the Eastwood-esque spaghetti western archetype is such a ubiquitous one.
But injecting some vulnerability into this portrayal seems important to Sklenar and to contemporary audiences. Thus far, we've seen Spencer take down lions with a shotgun, grapple with his past demons, and even fall in love. "I think what I've tried to bring to it as much as possible is just a vulnerability," said Sklenar, "and sort of a boyish quality that, hopefully, is expressed more and more as the season goes on."