Why Harrison Ford Agreed To Join Yellowstone Prequel 1923 Without Even Seeing A Script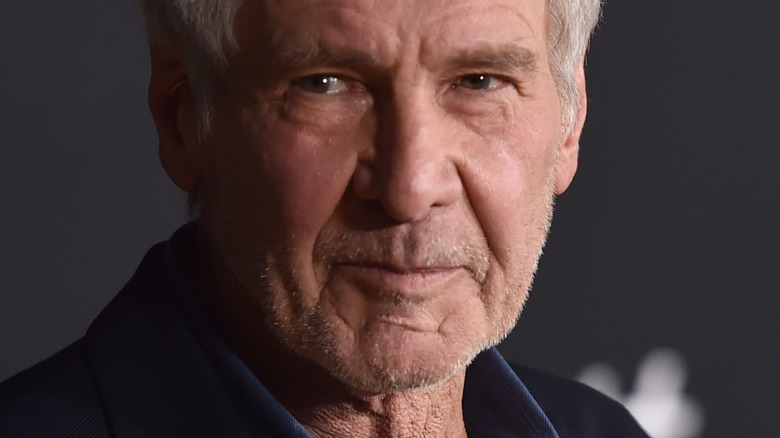 Alberto E. Rodriguez/Getty Images
Taylor Sheridan seems to have a knack for drawing in top talent to his TV series, which include the runaway hit "Yellowstone" and its first spin-off, "1883," which is dubbed an origin story to its predecessor.
For "Yellowstone," he nabbed Kevin Costner in his first major TV role (although he had won an Emmy for the 2012 three-part miniseries "Hatfields & McCoys"), while "1883" saw married country superstars Tim McGraw and Faith Hill acting together for the first time alongside Hollywood heavy-hitters such as Sam Elliott and Billy Bob Thornton. Now, Sheridan has recruited top-tier actors Harrison Ford and Helen Mirren into the "Yellowstone" universe for the prequel "1923," which will premiere December 18 on Paramount+.
It was a chance both actors jumped at, particularly Ford, who agreed to join the series without even seeing a script. During a roundtable interview that included Looper, the legendary "Star Wars" and "Indiana Jones" actor revealed why he made such a bold move for "1923," which follows the early 20th century rise of the Dutton family in Montana.
Ford was swayed by the prospect of working with both Sheridan and Mirren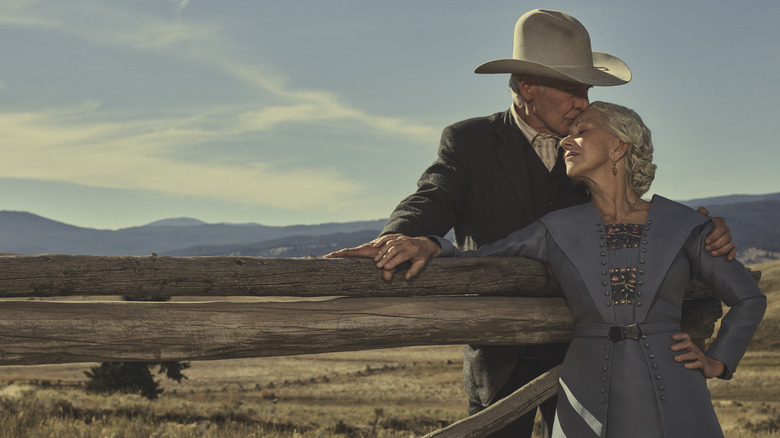 James Minchin III/Paramount+
As Jacob Dutton in "1923," Ford plays the patriarch of the Yellowstone Ranch, having taken over the land from brother James (played by McGraw in "1883"). During these uncertain times, the Duttons must deal with pandemics, historic drought, and the end of Prohibition and the beginning of the Great Depression all plaguing the mountainous West.
It was a storyline that Ford couldn't refuse, even though there wasn't a single page of script when he was offered the role.
"I based my decision on personal meetings with Taylor [Sheridan]," says Ford. "There was no script at the time we agreed ... When Taylor and I met — which probably preceded the script by at least three or four weeks — he talked me through what his ideas were, and I was impressed by his articulation of his ambition, and his sincerity."
But there was also another huge incentive for Ford. "One of the real draws for me was the opportunity to work with Helen again, who plays my wife," says Ford of his former "Mosquito Coast" co-star. "Helen was the first one aboard."
Despite the risky move, Ford couldn't be more pleased with his decision. "When I got the script, I was very gratified," he says. "I think it's very interesting. It's ambitious, and it's a character very different to any that I've played so far, and that interests me. I'm always interested in working with new things, and it doesn't seem to me that there's a terrible amount of difference between movies and an ambitious television project anymore."
"1923" will premiere December 18 on Paramount+.