Looper Asks: Which TV Series From DC's New Slate Are You Most Excited For? - Exclusive Survey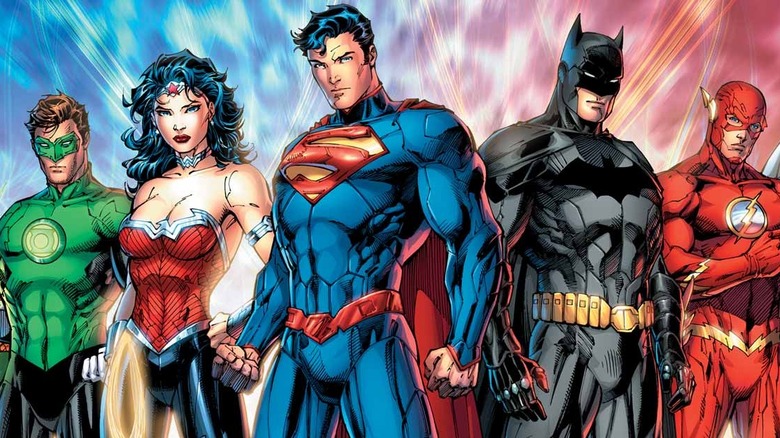 DC Comics
DC fans rejoice! After months of waiting, newly-appointed DC Studios co-CEOs James Gunn and Peter Safran made good on their late-2022 promise of revealing their first slate of projects by the end of January. For the first time in a long time, DC has a promising future on screen, as Gunn and Safran begin work on their shared universe connected across film, TV, animation, and video games.
Gunn's announcement revealed just a piece of DC's first chapter, titled "Chapter 1: Gods and Monsters." On the movie side, audiences can expect a healthy balance of DC heavy hitters, with "Superman: Legacy," "The Brave and the Bold," and "Supergirl: Woman of Tomorrow," complemented by lesser-known properties like "Swamp Thing," and "The Authority." However, while DC's slate of movies is more than enough to get fans looking forward to the future, Gunn and Safran will really get experimental in the DCU's upcoming TV projects. "Creature Commandos" will be the studio's first venture into blending animation and live-action, with the executives looking for actors to play both versions of the super-team. "Waller" reassures fans that Viola Davis has made the transition to the DCU. "Booster Gold" brings everyone's favorite time-traveling hero to live-action. "Lanterns" features Hal Jordan and John Stewart unraveling the DCU's first big mystery. Finally, there's "Paradise Lost," a "Game of Thrones"-style drama that focuses on the political turmoil in Wonder Woman's home of Themyscira, before her birth.
With so many exciting TV projects in the pipeline, Looper surveyed our readers to see which one they're most looking forward to, with one series clearly reigning supreme.
Fans can't wait to get a proper Green Lantern adaptation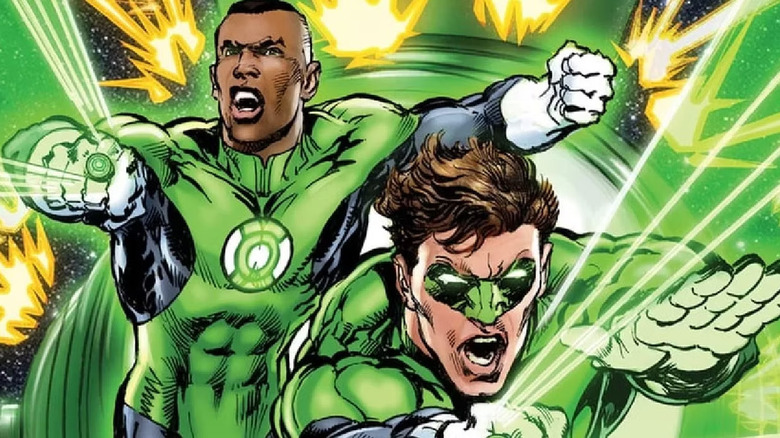 DC Comics
Looper audiences made it abundantly clear that "Lanterns" is the most exciting DC TV series currently in the works. The survey, posted late last week, garnered over eleven thousand votes, with the Hal Jordan and John Stewart-centered series earning a massive 65% of the votes. Clearly, fans knew what they wanted, and they're getting it.
"Booster Gold" raced into second place with 13%. "Paradise Lost" brought in 8%, while "Waller" and "Creature Commandos" tied for last place with 7%.
It's no surprise that "Lanterns" and "Booster Gold" took the top two spots, as both feature fan-favorite characters that DC's audiences have long waited to see in live-action. However, the enormous gap between them shows that fans are ready to see the iconic Green Lanterns finally done right, more than anything else. No superhero fan can forget the travesty that was 2011's "Green Lantern," featuring Ryan Reynolds as Hal Jordan, and it's time for this far-out sci-fi property to get the adaptation it deserves.
In the slate announcement, Gunn confirmed that Hal Jordan and John Stewart would be the focus of "Lanterns," but a few other Green Lanterns will make an appearance. Guy Gardner? Jessica Cruz? Or perhaps Kyle Rayner (maybe not yet)? Gunn described the series as an Earth-based mystery similar to "True Detective," where the duo "discover a terrifying mystery that ties into our larger story of the DCU." Much like the rest of the DCU, the project is still in its early stages of development, so no cast reveals were part of the announcement.