Moon Girl And Devil Dinosaur's Diamond White And Fred Tatasciore On Marvel's New Animated Series - Exclusive Interview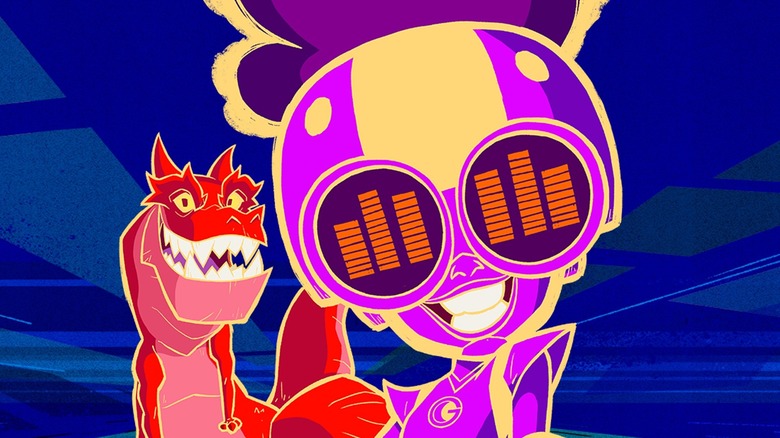 The Disney Channel
Naturally, before any of Marvel's characters came to life as feature films and television shows, they originated in the panels of the venerable company's comic books. As a result, thousands of characters' stories have been told throughout the years, and luckily for "Moon Girl and Devil Dinosaur," the title characters are taking their next step from the illustrated pages to the animated realm on television.
Premiering February 10 on the Disney Channel and debuting soon after on Disney+, "Moon Girl and Devil Dinosaur" is based on the Marvel Comics series of the same name that kicked off in 2015. The series tells the story of 13-year-old Lunella Lafayette, aka Moon Girl (Diamond White), as she uses her brain — which is her superpower — to protect her community in New York City's Lower East Side. Moon Girl's sidekick is the very large, loud, and lovable Devil Dinosaur (Fred Tatasciore), a creature whom she transports into New York City by accident.
White brings to "Moon Girl and Devil Dinosaur" experience as both a live-action actor and a voice actor. In live action, White starred in a pair of Tyler Perry's "Madea's Halloween" movies and such series as "Empire," and she has appeared in a long-running role on the classic daytime drama "The Bold and the Beautiful." Her voice acting résumé is equally as impressive, with turns in such Disney series as "Phineas and Ferb" and "The Lion Guard."
Tatasciore's career is almost exclusively made up of animated roles, as the prolific voice actor has lent his vocals to more than 900 projects — consisting of film, TV and video game roles — since the mid-1990s. In that time, Tatasciore has voiced roles in a multitude of projects for Marvel and "Star Wars," several video game franchises including "World of Warcraft" and "Call of Duty," and one-off projects such as the irreverent puppet comedy "Team America: World Police."
White and Tatasciore joined Looper for an exclusive interview to discuss "Moon Girl and the Devil Dinosaur" and their hopes for a future project that involves the Marvel Cinematic Universe.
White loves the world Moon Girl and Devil Dinosaur is grounded in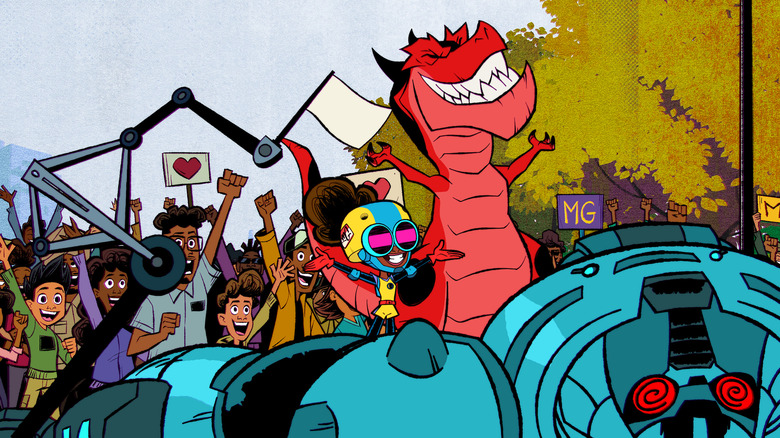 The Disney Channel
Diamond, you've had many wonderful opportunities in your career — among them, working with Tyler Perry, who I am so inspired by. But now, knowing the impact that Marvel has had on popular culture, this almost has to be next-level stuff for you with "Moon Girl and Devil Dinosaur," yes?
Diamond White: Definitely. We made history being Marvel's first teenage girl superhero, so I'm super excited about it.
What must be exciting is the fact that her superpower is her brain — and her concern is not really about saving the world, but saving the local roller rink and saving the community. I think that's a wonderful thing to do. You can save the world, but it starts with the ground that you stand on.
White: It's about saving Lunella's community, which is the Lower East Side of New York, and she would do anything to keep her roller rink running and to protect the LES.
Tatasciore was drawn to the series because of its 'multifaceted' story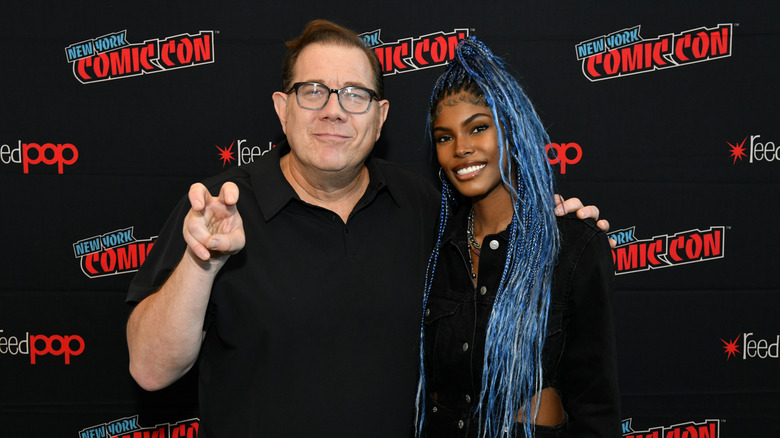 Craig Barritt/Getty Images
Fred, with more than 900 screen credits, it must be difficult to keep track of what attracted you to specific projects. But since Marvel's "Moon Girl and Devil Dinosaur" is so fresh and new, what is it that clicked about the project that made you want to get involved with it?
Fred Tatasciore: Well, it's multifaceted. One is what was mentioned before, just culturally how cool this is. I already knew about Devil Dinosaur, but finding out about Lunella, finding out about Moon Girl, this genius nerd woman of color that is the smartest person in the Marvel Universe, and being a family member — not just a crime-fighting partner, but a family member to her — that's huge.
Then, I get to be able to be something that I always play — a lot of very scary, big creatures. But this creature has such a heart, and deep down inside, he's really a 10-ton dog who loves her, loves hot dogs, and would do anything for her and [her friend] Casey. He wants to protect the Lower East Side and prefers where he is because she brought him in with love and learned his language. From an artistic point of view, I loved speaking a language that we could make up together. That was very appealing to me.
Diamond, now that you've entered the world of Marvel in the animated realm, have you given thought to what character in the Marvel Cinematic Universe you would love to tackle at some point?
White: I would love to tackle Moon Girl. I don't know if she's going to be in the whole [Marvel] Cinematic Universe, but I would love to play her.
Tatasciore: You should!
Tatasciore considers Team America: World Police to be one of his 'wackier' projects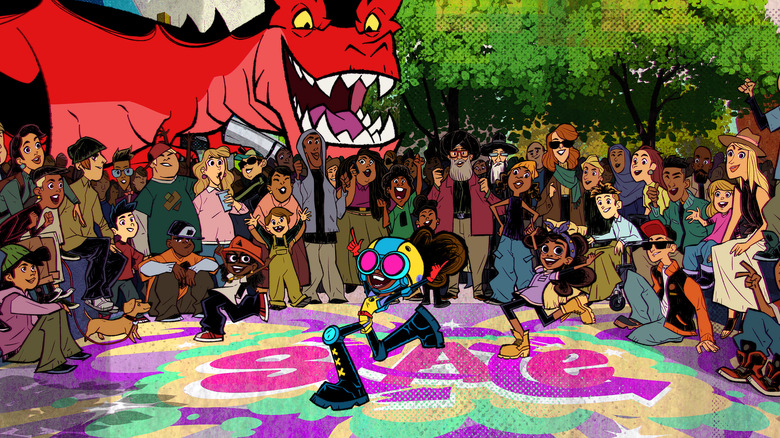 The Disney Channel
Fred, what is the strangest voice request you've ever had? I don't want to put you on the spot, but doing the voice of Samuel L. Jackson for "Team America: World Police" jumped off the page at me because of how edgy Matt Stone and Trey Parker are.
Tatasciore: It wasn't the strangest request for a voice role because back then, I was doing a lot of voice matching for everybody. There's a rhythm to that. The project itself was crazy. I love their work, but I had no idea how far that was going to go and the music and everything. They did such a great job.
It was one of the wackier projects. They're [the type of people where if you do] something for them and they like it, they laugh and they move on. They were a joy to work with. That was not a wacky request — just a wacky project, period.
Have you ever talked with Sam Jackson about it?
Tatasciore: Oh, no. I wouldn't dare. He'd be like, "You are the one!" No, I would not. I hope to meet him. He's one of my favorite actors. What can I say?
Well, let's bring both you and Diamond into the Marvel Cinematic Universe in live action to play opposite Nick Fury, and you can meet him that way.
Tatasciore: I want his character on ["Moon Girl and Devil Dinosaur"]. I want to see Fury deal with all of this stuff in New York.
"Moon Girl and Devil Dinosaur" premieres on the Disney Channel on Friday, February 10, and debuts soon after on Disney+.
This interview has been edited for clarity.