Young Sheldon Star Raegan Revord Dreams Of Landing A Role In The MCU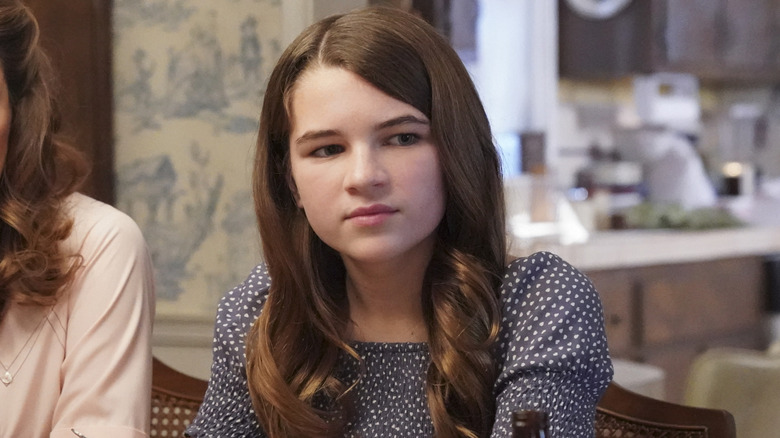 Bill Inoshita/Warner Bros. Entertainment Inc.
In the wake of "The Big Bang Theory," "Young Sheldon" — an idea that sat in limbo since 2007 — burst onto the small screen in 2017 to keep its predecessor's fans entertained. Not only did it accomplish this goal with ease, but in time, it has managed to stand on its own two feet without having to rely on the name recognition of "The Big Bang Theory." The prequel program is already up to six seasons, and it isn't displaying any sign of ending as of yet, so expect to see more of Sheldon Cooper (Iain Armitage) and the rest of the Cooper clan in the coming years.
It's no secret that Sheldon is the star of "Young Sheldon," hence the title, but he's far from the only Cooper worth watching the show for. For instance, there's his parents, George Sr. (Lance Barber) and Mary (Zoe Perry), as well as his famed Meemaw (Annie Potts). His siblings, George Jr. (Montana Jordan) and Missy (Raegan Revord), also get plenty of time to shine throughout the series' run. And, it seems that Revord specifically already has her sights on bigger things in the entertainment world.
As she continues her tenure as Missy Cooper, Raegan Revord is hopeful that she'll land a role in the Marvel Cinematic Universe down the line.
Revord would love to try out some MCU-level stunts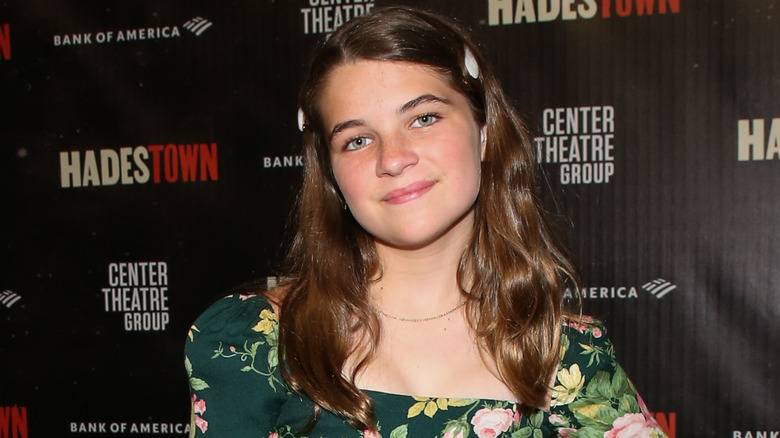 Paul Archuleta/Getty Images
In April 2021, Raegan Revord spoke with Glitter Magazine, and while "Young Sheldon" was understandably the main topic of discussion, she concluded the interview on an interesting note. When asked what she would consider a dream role for herself, Revord shared that she'd love to feature in the MCU for one major reason: stunts. She said, "I'm so obsessed. I love action movies, so being a superhero so that I can have stunts would be so cool!" Considering that everyone from Sir Anthony Hopkins to history-making Oscar nominee Angela Bassett has popped up in the franchise so far, it's fair to say that Revord may very well get her wish in due time.
Until that call from Marvel Studio's figurehead Kevin Feige comes, it's safe to say that Revord is keeping herself busy. In addition to acting on "Young Sheldon," she's also hard at work on a book, as she touched on during a conversation with Unclear Magazine in November 2022. "I can say it's fantasy, which [is] my favorite genre, and I've been working on it for about two years! Hopefully it'll be out next year, I'm so excited and I can't wait to share more," she told the publication, though she couldn't divulge much else about the project. Therefore, we'll just have to wait and see what Revord has in store on the page.
Given her skills in front of the camera, passion for acting, and remarkable sense of creativity, the sky is the limit for Raegan Revord. Should the opportunity arise, she'd excel as a part of the MCU.