Sophie Turner Constantly Had Pedro Pascal Cracking Up On The Game Of Thrones Set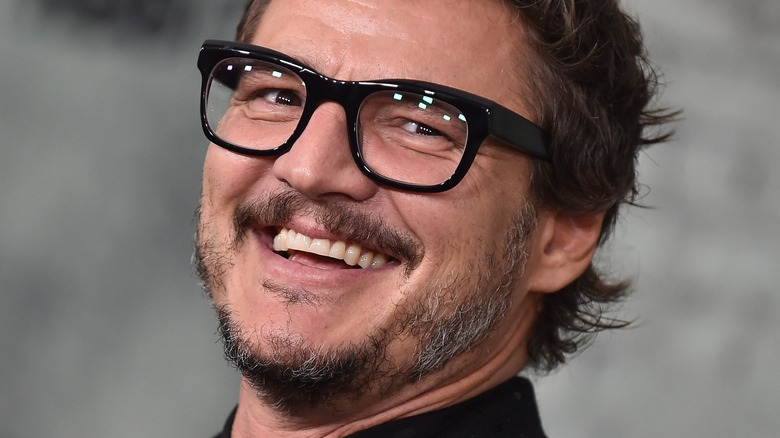 DFree/Shutterstock
Though "Game of Thrones" has something of a complicated legacy due to the divisive reaction to its final two seasons, the series is still fondly remembered enough to lead to a successful spin-off in the form of "House of the Dragon." This is no doubt partly due to its incredibly layered cast of characters and the wild plot twists that often see them lying dead in one shocking manner after another.
Still, even with this penchant implied many times over by the tail end of Season 4, "Game of Thrones" viewers were bowled over when the vicious and charismatic Prince Oberyn (Pedro Pascal) was brutally murdered by Gregor "The Mountain" Clegane (Hafþór Júlíus Björnsson) during a trial by combat for Tyrion Lannister (Peter Dinklage).
All the same, it wasn't all doom and gloom for Pascal during his time on HBO's medieval dark fantasy series, as the actor shared with fans that he had an absolute blast hanging with the cast of "Game of Thrones."
Pascal says Sophie Turner had him in stitches plenty of times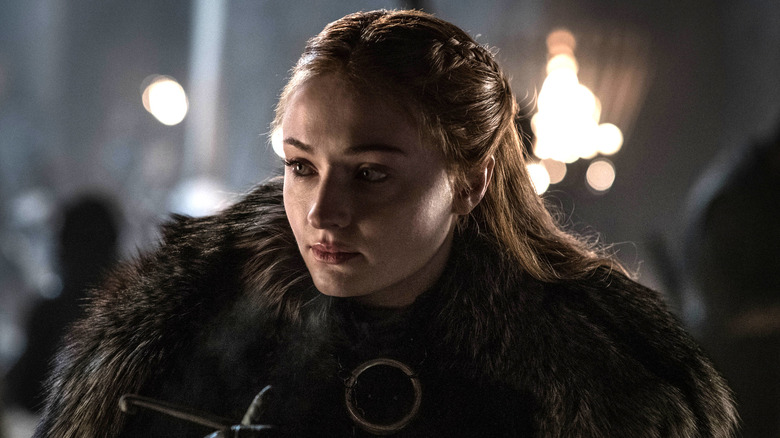 Helen Sloan/HBO
In 2014, Pedro Pascal stopped by the r/IAmA subreddit to answer fans' questions about his life, his career, and his high-profile role as Prince Oberyn Martell on "Game of Thrones." However, when asked which cast member made him laugh the most, Pascal offered a choice that might surprise fans of the series.
"Oh my god, so many of them are so funny," Pascal said. "The entire cast is very, very witty and a fun cast, so this is very hard to choose, but I guess something that people might not expect is that Sophie Turner [Sansa] had me in stitches a lot of the time. I'm not sure if she was trying to be funny, but she was still making me laugh."
While Sansa Stark isn't exactly known as a funny or witty character on "Game of Thrones" in the same way that Tyrion Lannister or Tormund Giantsbane is, she has been known to trade a witty repartee from time to time. However, it sounds like Pascal may just be talking about Turner's mannerisms here. On the other hand, anyone who has seen Turner's absolutely unhinged performance in Netflix's high school comedy "Do Revenge" will know that the actor has absolutely no qualms about making herself the butt of the joke. Maybe with that part on her resume now, Turner will have the chance to show her lighter side more often in her roles.