The Terminator's Michael Biehn Thought He'd Have A Guaranteed Role In The First Avatar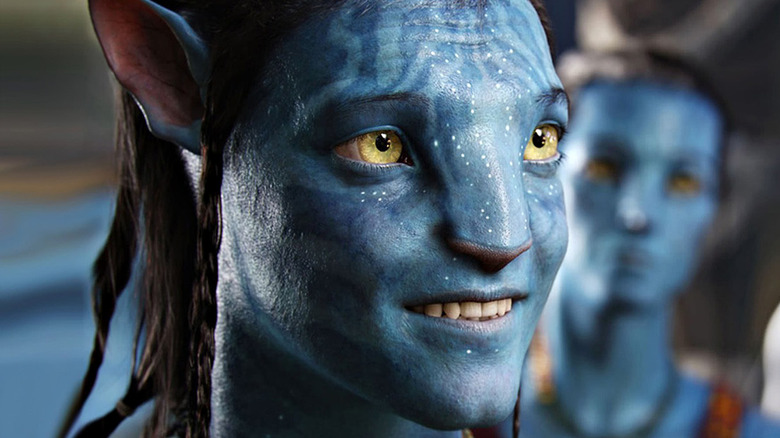 20th Century Fox
Making it in the acting industry is tough, to say the least. So when an actor finds a like-minded director, it can make all the difference in landing that next gig. Such seemed to be the case for actor Michael Biehn, whose aspirations to join longtime collaborator James Cameron's most epic cinematic vision yet should have been in the bag — or was it?
Biehn is no stranger to Cameron's science fiction ventures. Biehn first worked with Cameron on 1984's "The Terminator," taking on a main role as resistance fight Sergeant Kyle Reese, a role he reprised for the film's 1991 sequel, although only in the director's cut. Two years later, Biehn reunited with the Canadian filmmaker for "Aliens," where Biehn earned a Saturn Award nomination for his portrayal of Marine Corporal Dwayne Hicks (via IMDb). 1989 saw Biehn don another military role as Navy Lieutenant Hiram Coffey for Cameron's Oscar-winning "The Abyss." 
With such a long and well-established relationship, it would seem only natural that Cameron would bring back Biehn for 2009's "Avatar," the director's grandest sci-fi adventure up to that point. But while the project sounds like a match made in heaven for the actor, it turns out that Cameron had other plans in mind. 
Cameron thought an Aliens reunion with Sigourney Weaver would be distracting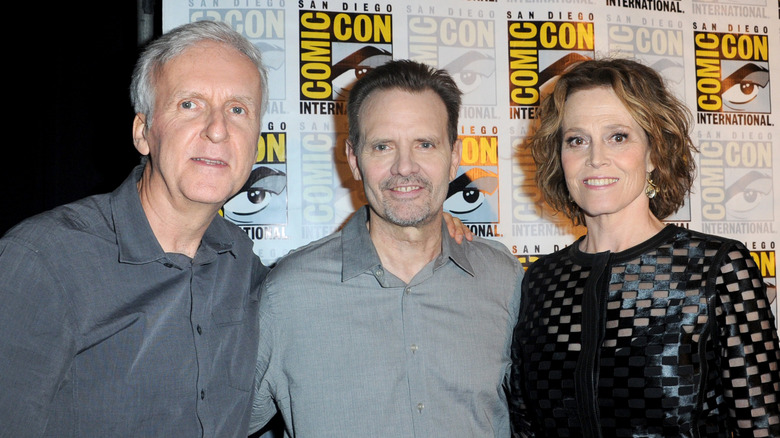 Albert L. Ortega/Getty Images
Michael Biehn's roles in James Cameron's previous sci-fi blockbusters have seen the "Planet Terror" star portray heroic military men. But when Cameron was revving up to bring his long-gestating passion project, "Avatar," to the big screen, Biehn was prepared to play a very different kind of soldier. 
In an interview with The Hollywood Reporter, Biehn explained his initial aspirations for "Avatar." "For nine months, I thought I was going to be playing the part Stephen Lang played in 'Avatar,' and I ended up not getting it," he says. That part, of course, was none other than the ruthless Colonel Miles Quaritch (Lang), who leads the attack on Pandora. Biehn learned of Cameron's intended technical innovations for the film and had a chance to read the script, which the actor described as, "'Lawrence of Arabia' in space." (via Cinematical). 
As fun as it would have been to see Biehn reunite with "Aliens" co-star Sigourney Weaver, the actor told THR that Cameron didn't want their association with the 1986 film to become a distraction. But with the film's sequel, "Avatar: The Way of Water," being another record-breaking success (via Variety), Cameron is open to bringing back Biehn for the franchise, telling THR, "It's a good idea to put him into a performance capture character in 'Avatar 4' or '5' ... But no promises. In any case, I do look forward to working with him again." For what its worth, according to the same report, Weaver is also on board for a Pandora-based reunion.