Melinda Dillon, Close Encounters Of The Third Kind Star, Dies At 83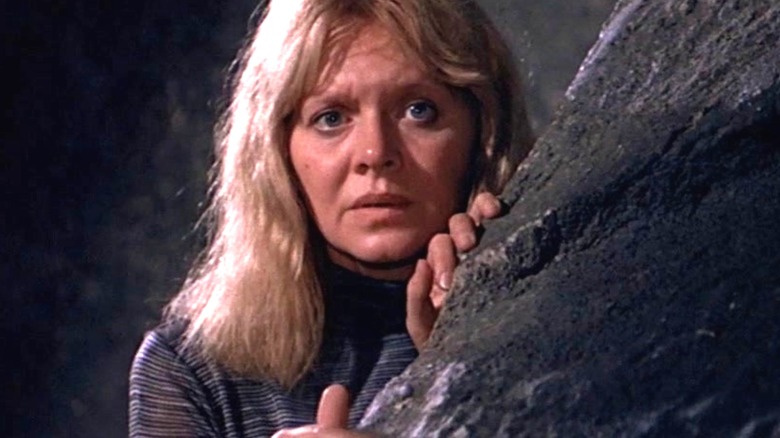 Columbia Pictures
As announced by her family (via Neptune Society), Melinda Dillon, who memorably starred in Steven Spielberg's "Close Encounters of the Third Kind" in 1977, died on January 9, 2023, at the age of 83. No further details were shared about her death. Melinda Dillon is perhaps best remembered for her Oscar-nominated supporting role as Jillian Guiler in Spielberg's sci-fi classic which helped inspire generations to keep an open mind about the wonders of space and the possibility of extraterrestrial life. She earned another best supporting actress nomination for her featured role as the tragic Teresa Perrone in 1981's "Absence of Malice" alongside Paul Newman.
Dillon got her to start on the Broadway stage as Honey in Edward Albee's "Who's Afraid of Virginia Woolf?" After earning a Tony Award nomination and a Theatre World Award for that performance (per Playbill), she continued on stage and won parts both on television and in film before winning her breakout role in "Close Encounters." She was also instantly recognizable to fans of "A Christmas Story" thanks to her role as Mrs. Parker, Ralphie's (Peter Billingsley) endearing mother. Though her career continued into the 21st century, she managed to keep a closely guarded private life.
Dillon continued acting well into the 2000s in both film and TV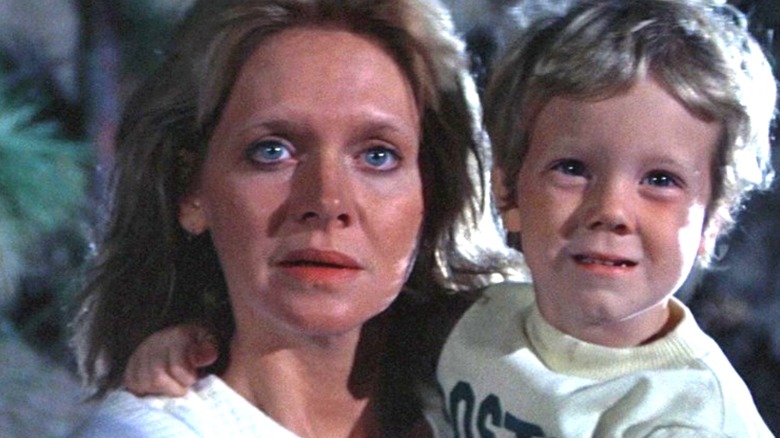 Columbia Pictures
The '80s and '90s saw Melinda Dillon appearing in several supporting roles, including matriarch Nancy Henderson alongside John Lithgow in 1987's camp classic "Harry and the Hendersons" and as Savannah Wingo, Tom Wingo's (Nick Nolte) troubled younger sister in Barbara Streisand's "The Prince of Tides" in 1991. Later in that decade, she was featured in the sprawling cast of Paul Thomas Anderson's Los Angeles mosaic drama "Magnolia," playing Rose Gator.
Dillon always prioritized her acting career and keeping her fame on her own terms, not to be defined by the whims of others. In a 1976 interview with The New York Times, the actor stated that she wanted to play parts in films, TV, or the stage that "have meaning." She also explained that she would like to have money and a nice place to live, but that she was not prepared to go against her own "politics" that dictated how she existed within a very public entertainment industry.
Some of her final acting work was in an episode of "Law & Order: Special Victims Unit" in 2005, and three episodes in the TNT drama series "Heartland" in 2007. Her final film role came in 2007's "Reign Over Me," which saw her act alongside Adam Sandler, Don Cheadle, and Jada Pinkett Smith. According to Newsweek, she retired from acting that same year.
Dillon will be fondly remembered by her fans and peers alike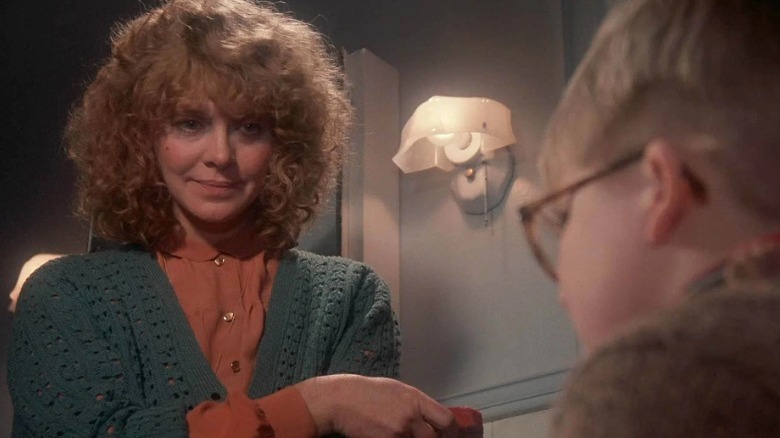 Metro-Goldwyn-Mayer
Considering her status as a Hollywood icon, it should come as no surprise that social media is loaded with tributes to Melinda Dillon. Fans have come out in droves to bid farewell to the beloved actress, sharing their fondness for her many memorable performances. At the same time, they're not the only folks out there making sure to highlight Dillon's enduring pop culture impact. Several of her peers within the entertainment sphere have also taken to the internet to honor her life and legacy.
"She was absolutely brilliant in every role. Obviously, this includes 'Close Encounters of the Third Kind' and 'A Christmas Story'. May She Rest In Peace," wrote Jon Donahue. Longtime "Two and a Half Men" star Jon Cryer — who also retweeted several tributes to Dillon — sent out a heartfelt tweet about the impact she had on him. "I'm so grateful she decided to give her artistry to the world," he concluded. "RIP Melinda Dillon. You affected my life so much," posted "Saturday Night Live" alum Taran Killam.
This is just a small sample of the outpouring of love and appreciation the world has sent Melinda Dillon's way. She may have disappeared from the Hollywood spotlight some time ago, but fans never forgot about her for a second. She will be sorely missed.