George R. Robertson, Police Academy Franchise Mainstay, Dies At 89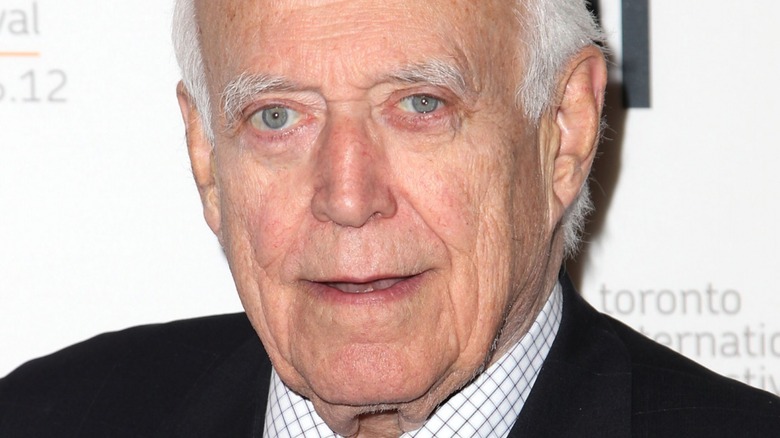 Jonathan Leibson/Getty Images
Canadian actor George R. Robertson — who famously played Police Chief and Commissioner Henry Hurst in the "Police Academy" movies — passed away late last month in Toronto. He was 89. 
According to Robertson's family, the storied stage and screen star was a grandfather and surrounded by his family when he died at Sunnybrook Health Sciences Center on Sunday, January 29. They released a statement and obituary online announcing his death. 
"[Robertson] leaves a legacy of many accomplishments — a splendid career in stage, films, and TV with over 80 roles on both the big and small screen," his family said, highlighting the six "Police Academy" films as his most well-known work. "He began his career on the stage and worked successfully in the industry for the next 60-plus years." According to Robertson's obituary, the actor would regularly travel around Canada as a UNICEF ambassador and speak at high schools while in character as Police Chief/Commissioner Hurst. Robertson spent roughly half a decade playing the "Police Academy" top cop, racking up mounds of memorable lines along the way.
Robertson 'gave us unlimited laughs' as Hurst in the first six Police Academy movies
Appearing as both a chief and commissioner, "Police Academy" mainstay George R. Robertson was the deadpan master of the Warner Bros. franchise — uttering memorable lines like "they all had Johnsons, Lassard" and making viewers laugh with just the tone of his voice. 
"Back in the old days, there were Johnsons as far as the eye can see," Chief Hurst tells Commandant Eric Lassard (George Gaynes) in the first "Police Academy," as he gripes about women joining the police force. "And what a lovely sight it was," Lassard famously replies.
While Robertson's death happened in late January, it wasn't reported until Friday, February 3, by The Hollywood Reporter. As news spread of his passing, "Police Academy" fans took to social media to remember him. Twitter user @dialmformovies said: "#RIP George Robertson...Gave us unlimited laughs as Commissioner Henry Hurst in 6 POLICE ACADEMY films." Redditor u/Materia99 and others on the site were sharing funny quotes and lines from some of Robertson's many Hurst scenes. "Mauser, you're the most incredible ass-kisser I have ever seen," u/Materia99 remembered him saying. "He always stole the scenes that he was in," said u/Kiethblacklion.