In Case You Forgot, Rotten Tomatoes Scores Are Meaningless (Just Ask Warrior Nun)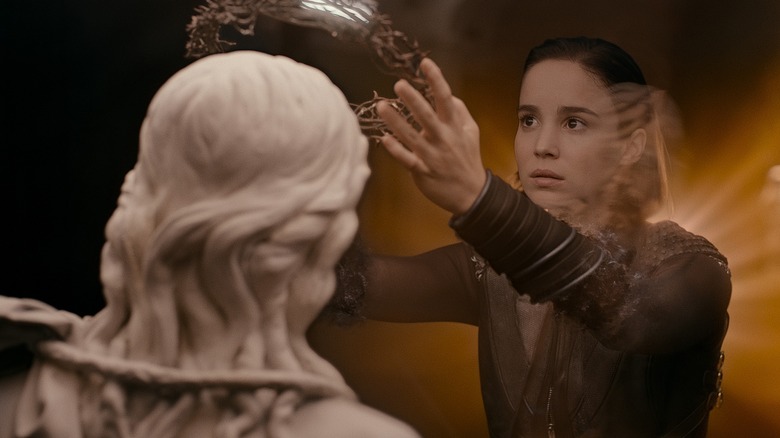 Courtesy of Netflix
When Netflix isn't making headlines for getting rid of password sharing (and then backtracking on it), it's usually in the news for canceling yet another beloved show. The streaming platform has gone from hosting other production companies' series and movies to producing its own. Now it seems like every week, there's a new Netflix original for people to binge-watch. Not every single one can be a hit, but it certainly seems like Netflix has gotten in the habit of canceling series before giving them a chance to really find their footing. 
2022 was a particularly brutal year for the service as many shows got canceled after just a single season, like "Blockbuster" and "Resident Evil." However, arguably the hardest blow Netflix dealt to viewers was the sudden cancelation of "Warrior Nun" after only two seasons. Many felt the supernatural series could've gone on for a while, and it had a passionate fanbase with rave reviews. 
On Rotten Tomatoes, "Warrior Nun" Season 2 has a 100% positive rating from critics with a 99% score from audiences. It's a stark improvement over the first season, which only had a 69% positive rating from critics, so clearly, this was a show that was only getting better and could've risen to new heights if given a chance. But there's a reason why positive reviews will only get a show so far when it comes to this new era of streaming.
According to Netflix's metrics, not many people watched Warrior Nun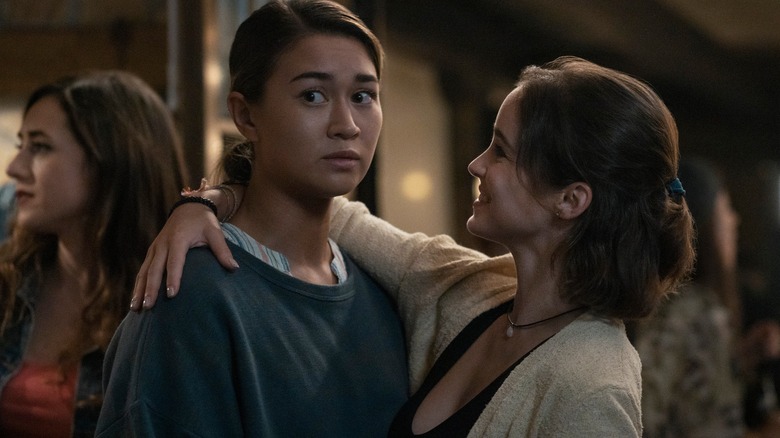 MANOLO PAVÓN/NETFLIX
Netflix must have a high bar for what shows get renewed because it seems like a lot of shows get canceled that put up decent numbers but aren't on the level of something like "Stranger Things." Looking at Netflix's own Top 10 rankings, "Warrior Nun" only broke into the list for its first two weeks in the United States. It's in stark contrast to "Wednesday" hanging around the Top 10 in the U.S. for 10 weeks and counting. However, one must also factor the promotion budget into the equation. Netflix has so much content it can't promote everything adequately, and according to "Warrior Nun" creator Simon Barry, the amount of money they had to promote the show was $0.
That means cracking into the Top 10 was based on fan support, which is pretty impressive. But considering what the budget must've been for a fantasy action series, it just wasn't enough for Netflix. This is what many viewers appear to have accepted if Reddit is any indication, with u/dancingnoodle69 writing, "I feel like Netflix experiments with shows tbh. They really must want every show to do Stranger Things numbers for them to renew damn harsh lol." Others admitted the series didn't have the kind of viewership to warrant more seasons: "This one didn't get to 100 [million] hours viewed in a month. You can blame Netflix for poor marketing, but the numbers are just way too low."
Like any other company, Netflix is all about the money, and it would appear that if a show can't recoup costs (in this case, new viewers), it isn't worth keeping around. Hopefully, "Warrior Nun" finds a home on another streaming site because there's plenty more lore to delve into.