House Of The Dragon Fans Crown Daemon As Their Favorite Character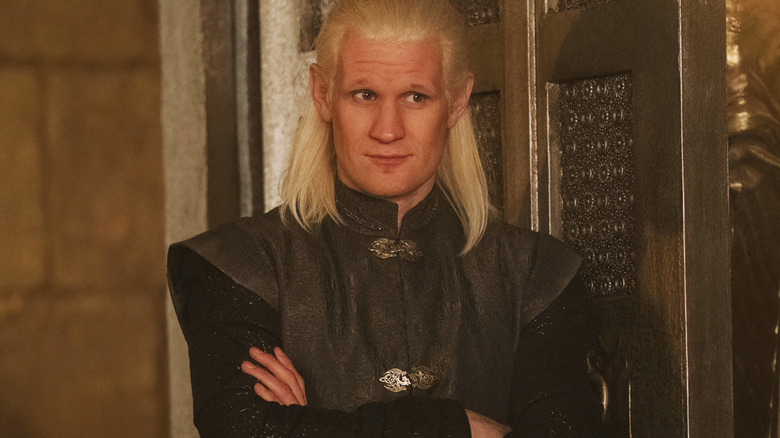 Ollie Upton/HBO
HBO's "Game of Thrones" prequel "House of the Dragon" revolves around a number of Daenerys Targaryen (Emilia Clarke)'s ancestors and their power struggle for the Westerosi throne roughly 200 years prior to the events of the mainline series. While the show introduces its fair share of intriguing Targaryens, perhaps the most complex of these new additions is Daemon Targaryen (Matt Smith), brother to King Viserys I Targaryen (Paddy Considine).
Daemon Targaryen notably trended on Twitter after a preview for the "House of the Dragon" Season 1 finale aired due to fans praising his willingness to confront a powerful dragon for the sake of his wife Rhaenyra Targaryen (Emma D'Arcy). While his dedication to Rhaenyra may be admirable, the way moments like these contrast with his outright contemptible qualities have earned Daemon comparisons to Jaime Lannister (Nikolaj Coster-Waldau), who similarly occupies a gray area between hero and villain throughout "Game of Thrones."
Of course, love him or hate him, Daemon's compromised morals make for a suitably compelling character. Smith himself called role of Daemon rewarding, ranking his need to learn the invented High Valyrian language as a particularly welcome challenge. Many viewers too, it turns out, enjoy watching Daemon, warts and all, voting him into the number-one spot in various polls asking users online to select their choice for the best character in "House of the Dragon."
Daemon was the clear favorite in multiple House of the Dragon character popularity polls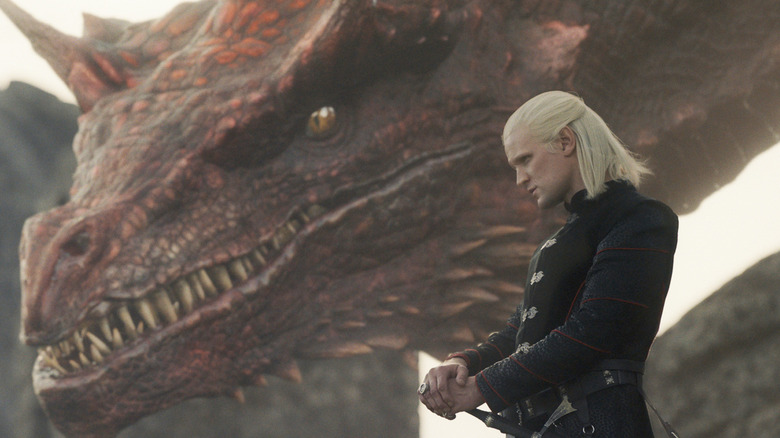 HBO
After "House of the Dragon" Season 1 concluded, one user started a poll on the series' official subreddit asking voters to choose from among six options for who they think is the show's best character. In total, users could select Daemon, Viserys, Rhaenyra, Alicent Hightower (Emily Carey, Olivia Cooke), Rhaenys Targaryen (Eve Best), or Aemond Targaryen (Ewan Mitchell). Coming in first place, with exactly double the votes of second-place winner Viserys, was none other than Daemon.
Daemon's victory is not isolated to this Reddit poll either. For example, in a user poll on IMDb, Viserys came in seventh place, earning just 8 of 238 total votes. Still in first place, however, is Daemon, once again receiving exactly twice the votes of the poll's second-place winner, which in this case is Rhaenyra. Boston.com likewise ran a character popularity poll that crowned Daemon its victor with this time more than double the percentage of votes for his runner-up.
So, while viewers' interest in the cast of "House of the Dragon" at large may vary, it seems that much of the fanbase is largely unified behind the notion that Daemon is, if not the best person in "House of the Dragon," its most compelling character by a wide margin.