James Gunn Reveals Additional Comic Titles That Are 'Touchstones' For The DCU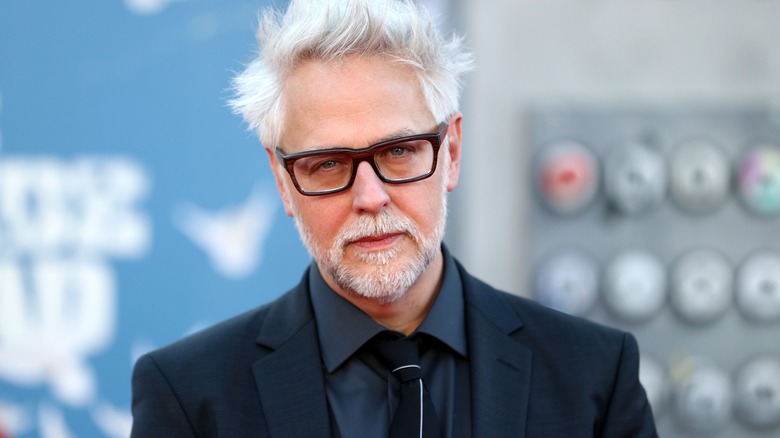 Matt Winkelmeyer/Getty Images
James Gunn and Peter Safran have officially lit the Bat Signal and unveiled 10 projects for their upcoming DC Universe. Gunn and Safran were tasked with revamping an entire cinematic universe — not to mention the studios' television and animation divisions — that has mostly been playing second fiddle to the MCU up to this point. DC Comics has a rich history of stories and characters to choose from that are arguably just as compelling as the comic books put out by Marvel. And Gunn and Safran understand the importance of that legacy and how it must be unified.
"DC Studios is unprecedented," Safran said in an interview with Variety. "It is a standalone production entity and studio. It is the first time ever that everything DC related — film, television, live-action, animation, gaming — is all centralized under one creative vision, that of James and myself." Amongst the titles announced by Gunn and Safran are new projects for two of the oldest DC characters. 
Clark Kent and his Kryptonian alter ego will be fleshed out in the upcoming "Superman: Legacy" feature film, and Batman/Bruce Wayne will encounter more of the Bat Family in the DCU's "The Brave and the Bold." Fans are obviously excited to hear more about the DCU, and Gunn has taken to social media to share some of the source material he and Safran will be looking to as inspiration for their iteration of DC Comics' on-screen presence.
All-Star Superman and the Authority got a mention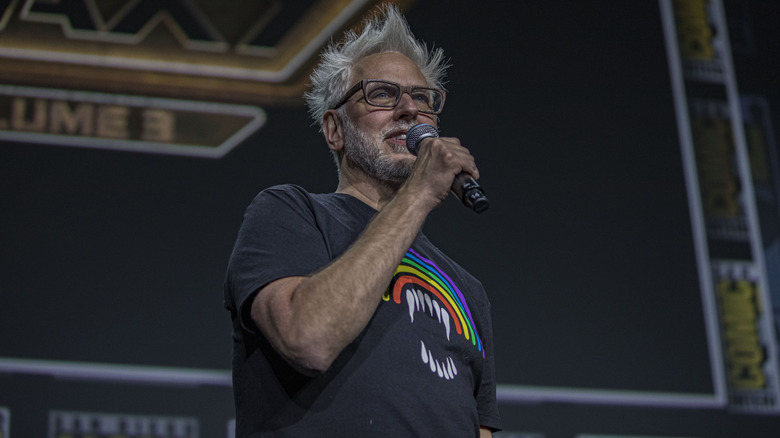 Daniel Knighton/Getty Images
James Gunn and Peter Safran are turning to an eclectic collection of source materials to fashion the future of the DCU. "We've talked a lot about 'Woman of Tomorrow,' but these are more of the comics inspiring #DCStudios and the new #DCU in these early days," Gunn tweeted on February 2. "That doesn't mean we're adapting all these comics, but that the feel, the look, or the tone of them are touchstones for our team. Check 'em out!" Gunn's Twitter post reveals four titles: "All-Star Superman: The Deluxe Edition," "The Authority Omnibus," "Batman by Grant Morrison Omnibus Vol. 1," and "Absolute Swamp Thing by Alan Moore Vol. 1."
First, "All-Star Superman: The Deluxe Edition" reprints all 12 issues of Grant Morrison's original comic book run, so there are plenty of irons in the proverbial storytelling fire for Gunn to choose from. While it's not an origin story, Superman must face his own mortality, and he does reveal his secret identity to Lois Lane during the tale. "All-Star Superman" also gives Gunn some cool villains to choose from, including Lex Luthor and Bizarro.
Second, "The Authority Omnibus" collects the stories of a somewhat ragtag superhero group created by Warren Ellis and Bryan Hitch that features the likes of the electric Jenny Sparks, Midnighter, and the world's fastest airborne hero, Swift. "The Authority" could be Gunn's way of competing with his own team of super-beings he brought to life for the Marvel Cinematic Universe: "The Guardians of the Galaxy."
The works of Grant Morrison and Alan Moore will inspire the DCU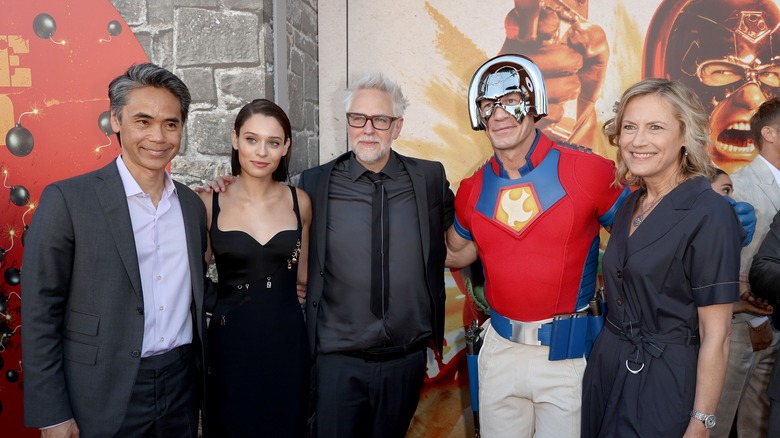 Kevin Winter/Getty Images
Third, "Batman by Grant Morrison Omnibus Vol. 1" might be the most exciting piece of source material James Gunn mentioned in his tweet. This collection includes the arrival of Damian Wayne in "Batman" No. 655. Damian is the son of Bruce Wayne and Talia al Ghul. Yes, Damian becomes Robin ("Batman" No. 657) and fights crime alongside the Dark Knight, but this version of the Boy Wonder exhibits a combination of his own brutal fighting style, Dick Grayson's (the first Robin) athleticism, Jason Todd's (second Robin) rebellious nature and anger, and Tim Drake's (third Robin) keen detective skills. Damian is arguably the most exciting Batman sidekick since Grayson, and his arrival will surely lend the DCU some gravitas.
Finally, and perhaps most unexpectedly, Alan Moore's "Absolute Swamp Thing Vol. 1" appears in Gunn's tweet. Captured in these pages are "The Saga of Swamp Thing" issues No. 20 through No. 34, along with "Swamp Thing" Annual No. 2. The $99 graphic novel is loaded with compelling story elements from the super creature's original comic book run. And, if done correctly, Gunn's "Swamp Thing" can easily upstage the rather pedestrian film treatment the superhero received in director Wes Craven's 1982 movie of the same name. 
How faithful Gunn and the new DC executives are to the source material remains to be seen, but it appears that there's hope for the future.