Where Can You Find Hurley From Lost Now?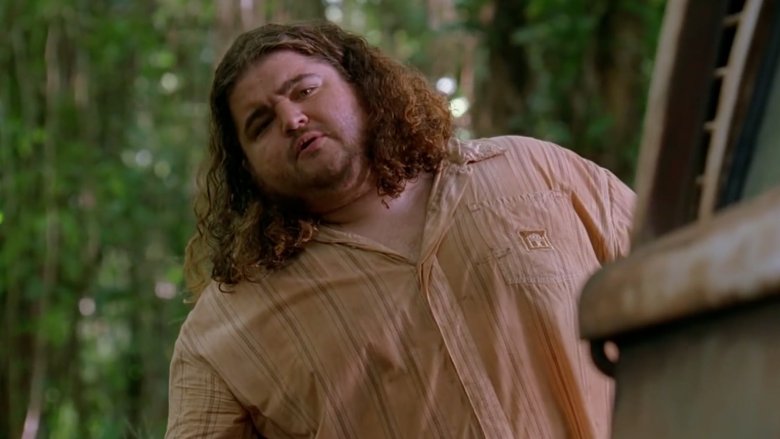 Getty Images
When J.J. Abrams premiered his deserted island drama/mystery Lost in the fall of 2004, most viewers didn't quite know what to make of the cryptic new series — but they agreed almost immediately that, whatever it was, they wanted more. Lost premiered to a staggering 18 million viewers. While the show's ratings would ebb and flow over its six puzzling seasons, it made overnight stars of its largely unknown ensemble cast.
Many of those stars have continued to rise in the years since Lost went off the air. Others, well, not so much. Somewhere in between is the actor who played the lovable, luck-challenged islander Hugo Reyes, though you probably know him better by the character's nickname, "Hurley." Portrayed with affable charm by Jorge Garcia, Hurley was was the heart and soul of Lost for all 118 episodes of the series. Coupled with his signature mutton chops and long hair, he was also one of the most identifiable players on the show. Still, in his post-Lost life, Garcia has kept a relatively low profile. Here's a look at what he's been up to since bidding farewell to the island.
He stuck with J.J.
Following his star-making turn on Lost, Garcia didn't waste much time booking his next gigs. It should come as no surprise that those gigs came via his pal, Lost co-creator J.J. Abrams. First up was a brief, but hilariously memorable turn on Abrams' under-appreciated sci-fi series Fringe. Garcia appeared (uncredited) in a season 3 episode as a bong-wielding security officer who shared his pipe with series standout John Noble.
Garcia followed that cameo with a much bigger role on another Abrams series, the short-lived crime drama Alcatraz. The series followed a young San Francisco detective as she tried to unravel the mystery behind the return of several long-deceased inmates of the infamous titular island prison. Garcia played Dr. Diego Soto, a paranoid conspiracy theorist who also happens to be an expert on all things Alcatraz. The show ran for just 13 episodes, and was sadly canceled just as it was getting good.
He Californicated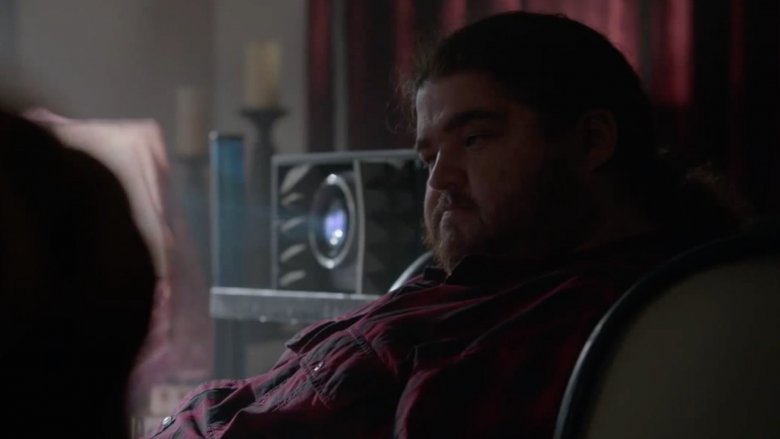 On the heels of Alcatraz's cancellation, Garcia kept himself busy. In 2013, the actor booked a choice gig as Steve Wozniak opposite Justin Long's Steve Jobs in the little seen biographical comedy iSteve. While his work on iSteve went largely overlooked, Garcia made a much bigger impact in a much smaller role opposite another sci-fi icon when he turned up as a drug dealer on David Duchovny's seedy Cinemax hit Californication.
As it happens, it was Maggie Grace (one of Garcia's Lost co-stars) who helped him land the gig. Grace appeared on two episodes of the show as a rehab buddy to Duchovny's volatile writer. Garcia turned up as one of her old suppliers, and the meeting inspired the sort of Californication-style debauchery you'd expect — mostly in the form of adult language we'd never heard from Garcia. Still, in just a couple of cameo appearances, Garcia made an impact on the show, and proved he was still capable of pulling big laughs when needed.
How Hurley Met Your Mother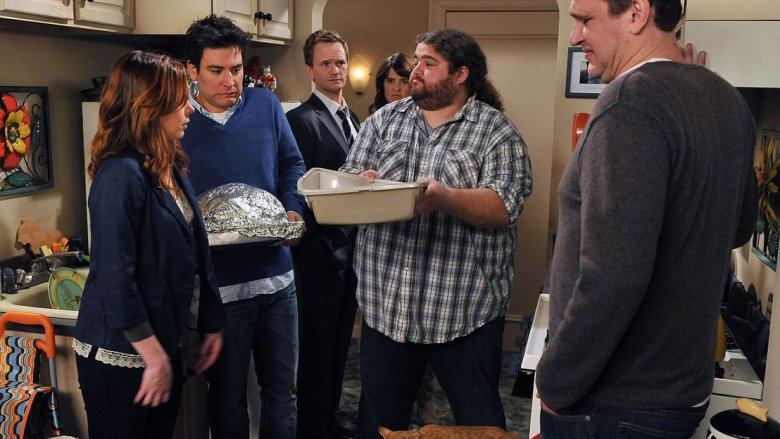 Garcia's comedic chops have continued to land him roles on television — and eventually led him to appear in two episodes of one of the biggest sitcoms of all time, How I Met Your Mother. He made his first appearance on the show in 2010 as Steve "The Blitz" Henry, an old college friend of Marshall and Lily's. Much like Hurley, "The Blitz" appears to be cursed with rotten luck, and got his nickname because he missed something amazing every time he left a party early. The episode also makes clever use of Garcia's Lost background by using his cursed lottery numbers as a phone number and having the character explain that being "The Blitz" felt like being "on that island forever." Garcia would reprise the role for another brief but memorable cameo in How I Met Your Mother's final season, when we see that, unfortunately, "Blitz's" luck hadn't changed all that much over the years.
Going full giant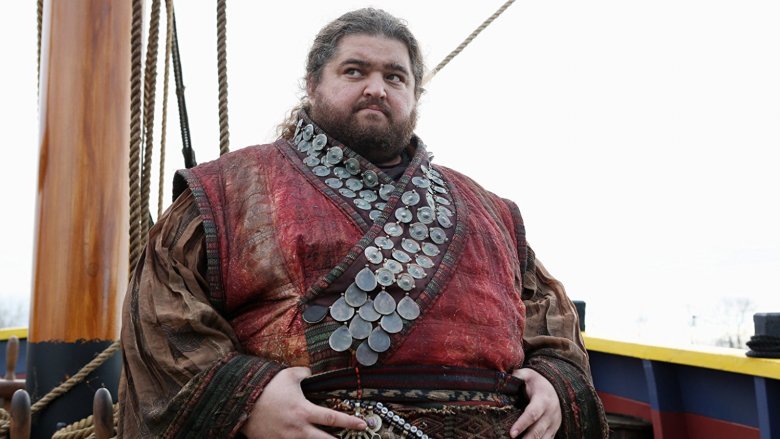 Garcia, on the other hand, has continued to have pretty good luck in his own life, and continued to book notable supporting roles on popular TV shows as well. He even went back to his fantasy roots for ABC's long-running fairy tale drama Once Upon a Time, which follows a troubled young woman who moves to the small town of Storybrooke, Maine — where fairy tale worlds and reality are often one and the same.
Garcia appeared on three episodes of Once Upon a Time between 2012 and 2013. In a case of pitch-perfect casting, he landed the role of Anton, a magic bean hoarding, surprisingly short giant with a fear of humans and a serious bone to pick with with a particular resident of Storybrooke. Though they didn't share any screentime, Once Upon a Time did (sort of) reunite Garcia with one of his Lost co-stars, Emilie De Ravin, who played a central character on the show.
He rocked out with Weezer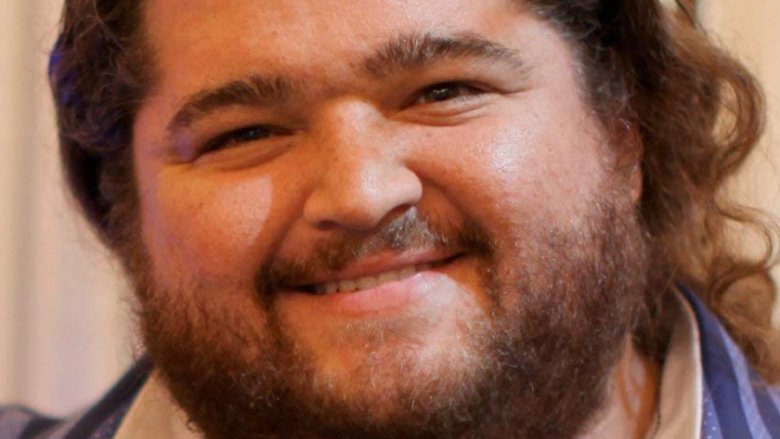 Though Jorge Garcia has continued to turn up on screens big and small over the years, his most surprising cameo came in 2010, when the actor's smiling face graced the cover of Weezer's eighth album, the aptly titled Hurley. Yes, the album was actually named after Garcia's beloved character from Lost. As frontman Rivers Cuomo explained, after deciding to use a photo of Garcia's face for the cover art, the band came to the conclusion that if they'd self-titled the album as planned, fans would just "refer to it as 'the Hurley record'" anyway. It only made sense to beat them to it.
Fortunately, Hurley didn't suffer its namesake's generally rotten luck: The album received a warm critical reception and debuted at number six on the Billboard 200. In an even more surprising turn of events, the band even invited Garcia to come and perform live with them on several tour stops supporting the album — and honestly, he wasn't half bad.
He went vegan too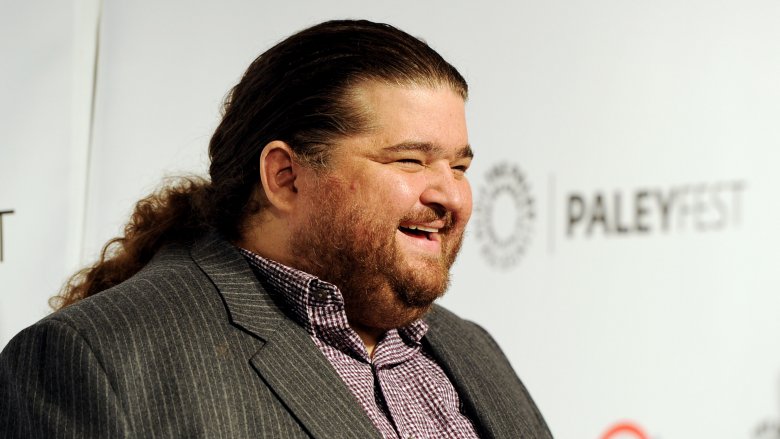 Getty Images
Though Garcia has come to be known for his quick wit and charming personality, he's well known for being a rather large individual as well. While his size is very much an integral part of his overall persona, it should come as no surprise that Garcia has been in a constant battle to control his weight — for work and for his personal health — for years now. That battle was part of what led Garcia to go vegan in 2009, though he's maintained the decision had more to do with supporting the ethical treatment of animals than his own well-being. "I became vegan at the time when vegans are going through a whole cupcake renaissance," he joked. "It's definitely kept my mind off cheese." Either way, Garcia has definitely lost a few pounds in the years since he gave up meat for good, and it's good to see that the healthier lifestyle is agreeing with him.
He had cotton candy with BoJack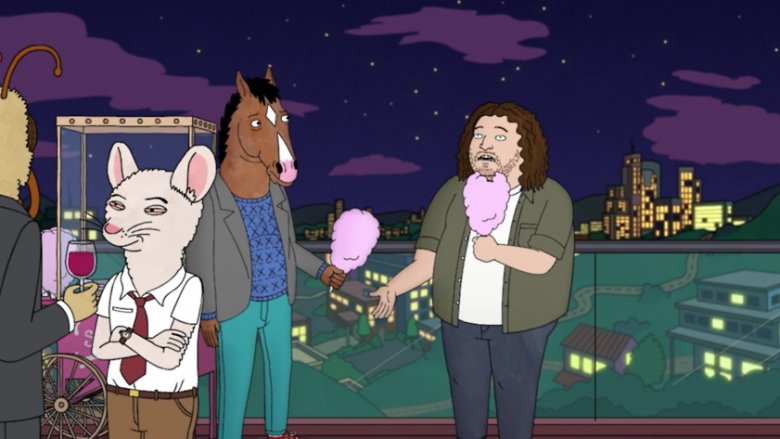 While Garcia has made a living with supporting roles and cameos throughout his career (often cleverly mugging his Lost lineage in the process), he's rarely appeared as himself in any of those performances. That changed in 2016, when Garcia made a blink-and-you'll-miss-it cameo on Netflix's wildly popular animated series BoJack Horseman, hanging out and eating cotton candy with the infamously narcissistic BoJack. During the scene, Garcia is discussing Lost with BoJack, who asks "So the island's purgatory, right?" Garcia seems to be on the verge of spilling the secrets behind the mysteries of Lost to Mr. Horseman when BoJack, in true BoJack fashion, gets distracted by something more immediately important to his own needs and walks away from Garcia mid-sentence. It's sort of a perfect BoJack moment, and it certainly begs the question of why — save for his work on 2016's forgettable Rock Dog — Garcia hasn't done more voice work.
Call him Mr. Kaiju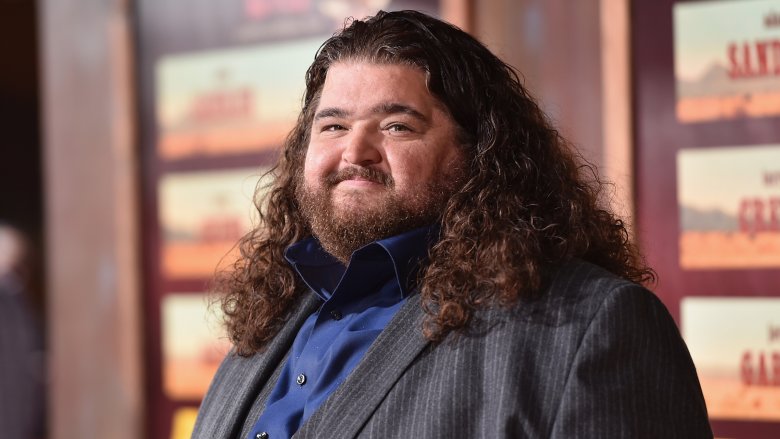 Getty Images
It could be that Garcia has been saving that voice to talk about one of his true passions: giant monster movies. For the past couple of years, with his pal and co-host Ralph Apel, he's played host on the popular Kaiju Podcast. If you've never caught the bi-weekly show, it basically features Garcia and Apel (who refer to themselves as kaiju fans and not experts) sitting around and having candid discussions about the merits of giant monster flicks. Those conversations include everything from current monster hits like Pacific Rim: Uprising and Colossal to more classic kaiju fare like 1961's Mothra and the 1954 giant ant classic Them!, though so far there's been no mention of the giant smoke monster from Lost. If you're interested — and if you dig giant monster movies you should be — the podcast is totally free and well worth a listen. Now, what do we have to do to get Garcia to appear in one of his beloved kaiju confections? Casting agents, get to work on that.
Or call him Five-O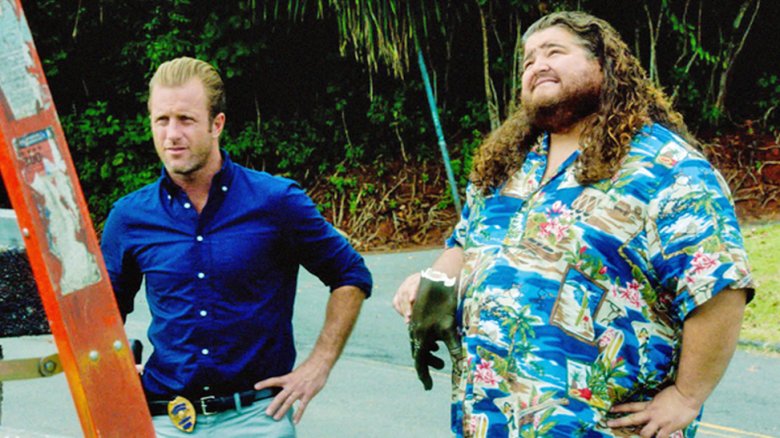 While we're waiting for Garcia to take down a monster on the big screen, we can take solace in the fact that he's finally found another steady gig on the small one. Since 2013, Garcia has portrayed local conspiracy theorist/consultant Jerry Ortega on CBS' long-running Hawaii Five-O reboot. As it happens, it was the idea of a reunion with his Lost costars Daniel Dae Kim (who has since left the series) and Terry O'Quinn that led Garcia to take the role.
That role was initially set as a two-episode cameo, but the actor was so good in the part, the show's producers quickly promoted Garcia to series regular. Since 2014, he's appeared in dozens of episodes of Hawaii Five-O, and has no plans on leaving the popular series anytime soon. Not that he'd actually want to, given that production takes place on the island paradise of Oahu — which happens to be where Garcia and the Lost team shot most of their scenes for the series. While we're happy that Garcia has scored some steady work, we're also a little worried that he's back on the island he worked so hard to get away from.
A real stand up guy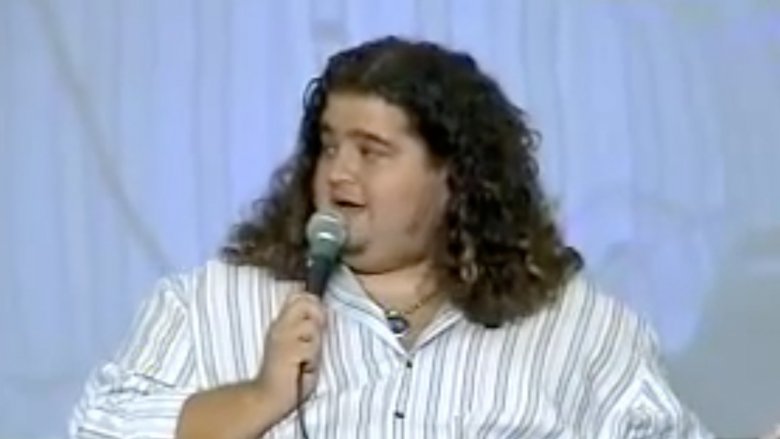 Jorge Garcia has displayed a propensity for getting a laugh throughout his career — whether he was working in comedy, drama, or somewhere in between. As well as Garcia's comedic skills have been utilized over the years, it may still come as a surprise that he's been honing them since before his big break on Lost. In fact, Garcia has claimed that stand-up comedy "was always a secondary thing that [he] always played around with" although he "didn't give it the full gung-ho that some comics do."
That lack of dedication didn't stop Garcia from heading back to the stage at L.A.'s Laugh Factory in 2011 for a benefit show supporting his friend, actor/comedian Suzanne Whang. Though Garcia had been away from the stage for a while, onlookers claimed that he performed a "sweet, self-effacing" seven-minute set that keyed on life as a vegan. Though it sounds like Garcia might actually have the chops for a career in stand-up, it continues to be a "secondary thing" in his life.  
Getting ridiculous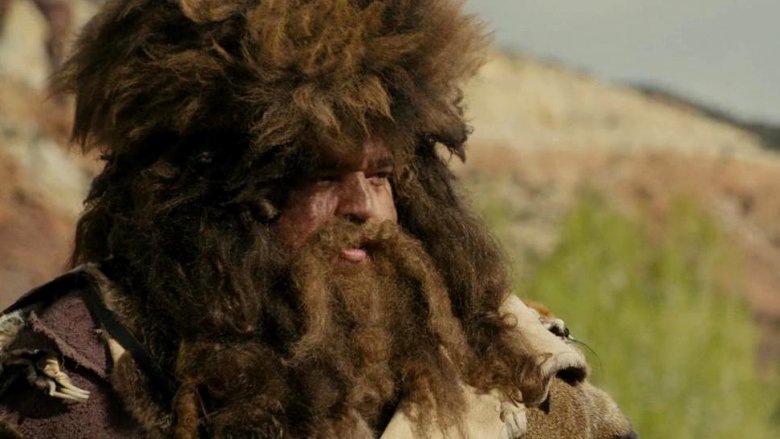 Deciding not to become a full-time stand-up comedian hardly means Garcia isn't out to get a few laughs. Still, he likely needed to work a little harder to get those laughs when he appeared in 2015's The Ridiculous Six, a Netflix comedy packed with talent from the likes of Adam Sandler — whose exclusive deal with the streaming platform prompted the movie — Rob Schneider, Will Forte, Steve Zahn, and about a dozen or so other funny men and women.
If you've never heard of Ridiculous Six, well, that's probably because it wasn't very good. Or even very funny. In fact, The Ridiculous Six stands as one of the worst reviewed films in Adam Sandler's sketchy oeuvre. That being said, Garcia's turn as the unintelligible Herm was one of the few jokes in the film that worked, although given the way the movie was received, perhaps he'd rather forget he was in the movie at all.
Back to the big screen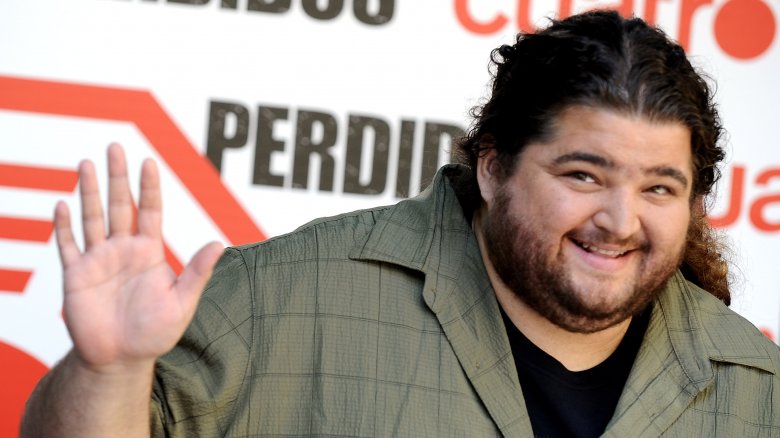 Getty Images
Jorge Garcia still has his steady gig on Hawaii Five-O, and Kaiju Podcast remains a passion project of notable distinction. If those weren't enough to keep him busy (and his fanbase excited), Garcia is also working on a return to the big screen in the very near future.
He's already lined up a starring role as a man with future sight in the thriller Running Out of Time, but it's another film project, the indie drama When We Were Pirates, that'll likely make his Lost fans happy. That project tells the tale of a group of men whose love of playing pirate has connected them since youth — a lifelong bond that may help them navigate the choppy waters of adulthood. If the idea of Jorge Garcia playing pirate doesn't raise your interest, well, the idea of Garcia once again sharing the screen with his Lost costars Henry Ian Cusick and Harold Perrineau should. It's always nice to see Jorge spend a little time with his old island family.