Pennyworth Is The Latest DC Property To Get The Axe At HBO Max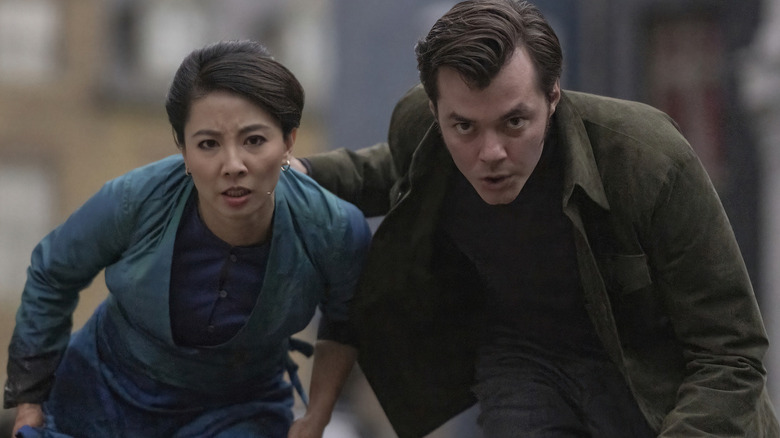 Colin Hutton/HBO Max
And the heads keep rolling at HBO Max.
After a number of ignominious cancelations at the streaming service, including the axing of "Doom Patrol" and "Titans," another comic book-based series has fallen by the wayside. "Pennyworth," which tells the backstory of Alfred Pennyworth (Jack Bannon), the erstwhile butler and father figure-to-be for Bruce Wayne, has been met with cancellation after three seasons, according to The Hollywood Reporter. 
An HBO Max spokesperson did not indicate a reason for the cancellation, though they praised showrunner Bruno Heller and the rest of the show's production team for their hard work. "An incredible blend of action, drama and humor, for three seasons, Pennyworth: The Origin of Batman's Butler has taken fans on a mind-bending ride into Alfred's eccentric world and the beginnings of cutting-edge super heroes and super villains," they said. 
Fans of the show were no doubt already concerned when "Pennyworth" didn't show up among the series planned for James Gunn and Peter Safran's new vision of the DC Universe. And now, they have their answer.
Pennyworth told Alfred's backstory from a fresh angle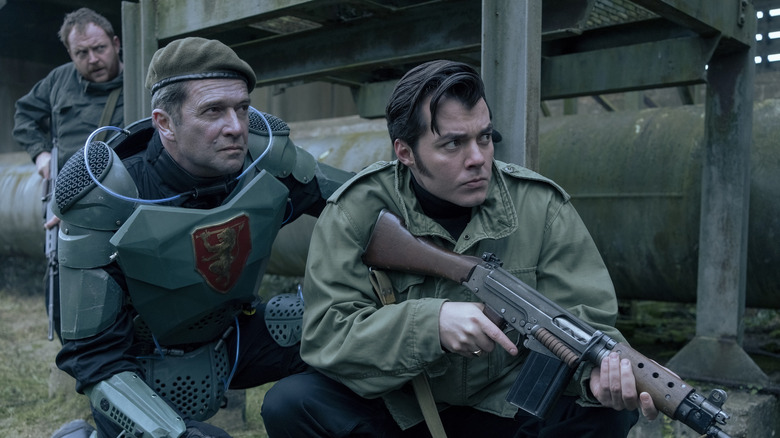 Colin Hutton/HBO Max
"Pennyworth" aired its first two seasons on Epix, one of TimeWarner's cable companies, as an original show. But it ended up moving to HBO Max alongside other acquired DC fare including "Harley Quinn: The Animated Series," itself a refugee from the DC Universe platform. "Pennyworth" serves as a prequel to Fox's own long-lived "Batman" prequel series "Gotham," and explores Alfred Pennyworth's time in the Special Air Service. Once the war is over, he tries to start his own security company in an alternate version of 1960s-era London. While there, he meets comrades in arms Thomas Wayne (Ben Aldridge) and Martha Kane (Emma Paetz), who will eventually come to shape his future world.
This cancellation further reduces the number of live-action DC TV properties in existence: "Peacemaker" was renewed for a 2nd season but has been delayed due to James Gunn's other professional commitments. "The Flash" is set to enter its final season on February 8, and Season 3 of "Superman & Lois" will debut on March 14, alongside the debut of "Gotham Knights," per The Hollywood Reporter.