Rupert Grint Says John Williams' Harry Potter Score Is Like His 'National Anthem'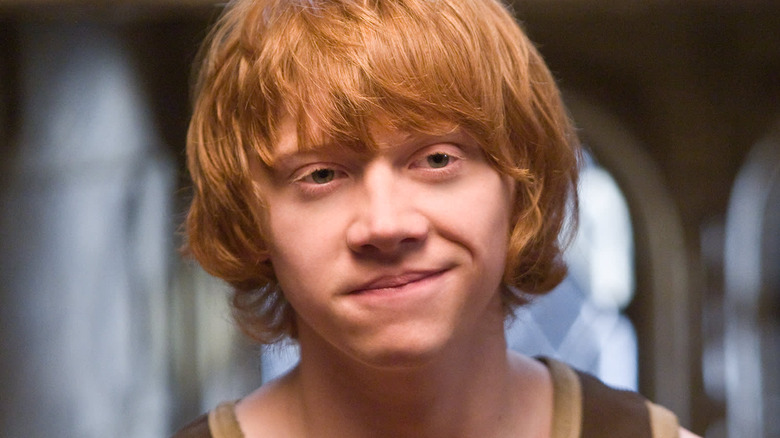 Warner Bros.
John Williams is to major movie scores what Steven Spielberg is to directing. He's responsible for some of the most indelible and instantly recognizable movie themes in modern cinematic history, including the intrepid theme of the "Indiana Jones" franchise and the potent opening bars of "Star Wars: A New Hope." Among these iconic works is the score for "Harry Potter and the Sorcerer's Stone," which originated several transportive tunes that remain part of the Harry Potter franchise to this day. Just a few measures of "Hedwig's Theme" can engulf a Potter fan in nostalgia and delight.
Now that Williams is flirting with the idea of retiring from score-making for good (he told Spielberg that he was hanging up his baton after the upcoming "Indiana Jones" movie but has since indicated that he might carry on making music after all), "Potter" star Rupert Grint has honored the iconic composer by saying what we've all said a thousand times over: John Williams is pretty great. But the actor went even further than that, calling the "Harry Potter" theme his own national anthem.
Grint called the score perfectly pitched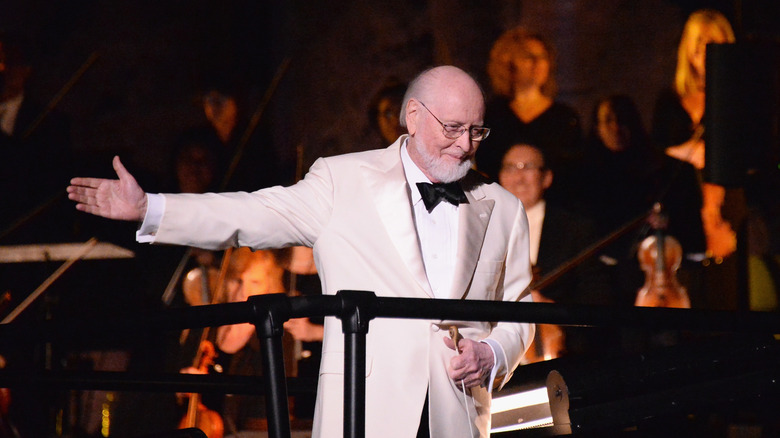 Matt Winkelmeyer/Getty Images
In a recent interview with Jake's Takes for the upcoming film "Knock at the Cabin," Grint (who played Ron Weasley in the "Harry Potter" films) admitted feeling "proud" of Williams' iconic "Potter" score and waxed lyrical about previously seeing Williams conduct an orchestra at a Universal theme park. "It's almost like a national anthem to me," said Grint. "It's so perfectly pitched and I couldn't imagine any other [composer]. He's brilliant."
The "Harry Potter and the Sorcerer's Stone" score, which was nominated for an Academy Award, takes listeners upon an emotional journey from fear and nostalgia to joy and self-assuredness. Parts of it can be heard in any major place associated with the "Potter" franchise, including Universal's Wizarding World of Harry Potter. It has also been used in "Harry Potter" video games.
Despite being nominated for the first movie in the franchise, as well as for "Harry Potter and the Prisoner of Azkaban," Williams — who turns 91 in February 2023 — has not nabbed an Oscar since his 1994 win for "Schindler's List." However, the man has been nominated 53 times since his first nod in 1968 for "Valley of the Dolls," and it's always possible that the Academy could honor him with a career-capping accolade this year. Nobody could argue that he doesn't deserve it, given his contribution to film over the decades.