The Youngest Entrepreneur To Ever Be Featured On Shark Tank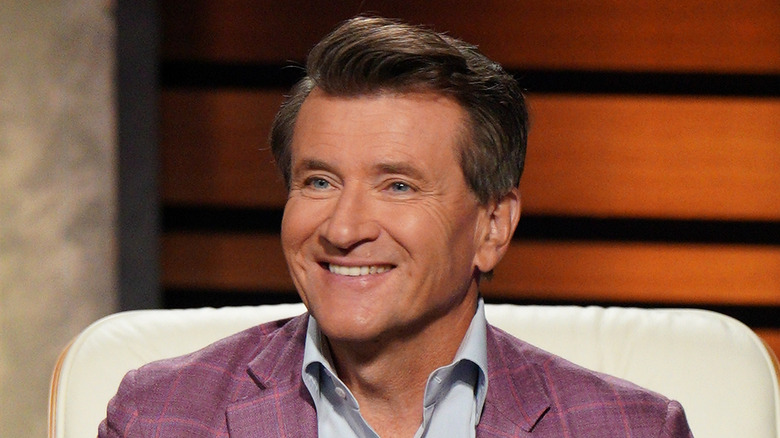 Dia Dipasupil/Getty Images
Pint-sized creatives are no strangers to the world of ABC's "Shark Tank." From 11-year-old Ryan Kelly of Ry's Ruffery to 7-year-old Cassidy Crowley, inventor of the spoon-slash-teething ring BabyToon, the show has boasted over 20 folks ages 18 and under with entrepreneurial minds over the years, according to Shark Tank Tales. From health products to beauty tools, these baby investors have bravely walked into the panel of investors with real money on the line — which if they're lucky, could turn into nest eggs for their future. 
While some of their businesses died young, others have thrived thanks to the sharks' investments. A few have gone on to found large and successful businesses, with some products going nationwide and ending up on Wal-Mart and Target shelves. But which child prodigy happens to be the youngest person to ever request the sharks' help?  It's a surprisingly close call, but one tiny entrepreneur from a 2014 episode is definitively the youngest businessperson to pitch the sharks.
Six-year-old Kiowa Kavovit holds the record
As of January 2023, Kiowa Kavovit takes the prize as the youngest entrepreneur ever to pitch to "Shark Tank." Per Good Morning America, Kavoit was only six years old when she pitched the sharks in 2014. 
Kavovit's invention was called Boo Boo Goo. The product is a type of paint-on liquid bandage intended to keep minor cuts and scrapes dry and clean. Unlike competing brands, Kavoit's formula is organic, made of natural materials, pain-free, waterproof, and colorful, making it attractive to younger people. Accompanied by her father, Andrew Kavoit, an actor, she was so short she had to stand on a stool to properly address the sharks. Kavovit and her father were looking for a $100,000 investment in trade for a 17.5% stake in the company.
Per the Shark Tank Blog, most of the sharks backed out early, citing a lack of uniqueness in the idea, the fact that the product's patent is pending, and that consumers were not likely to desire such a product or prefer it over traditional bandages. But one shark, Kevin O'Leary, happily agreed to invest, if Kavovit and her father would agree to his taking an increased 25% stake in the company. Kavovit agreed to O'Leary's terms, and the deal was struck. 
Unfortunately, the product isn't currently being manufactured; the official Boo Boo Goo website is down, and its Facebook page hasn't been updated since 2019. Hopefully, Kavovit — who would be a teenager now — is still out there inventing cool things.