Guillermo Del Toro Sets Sights On Stop-Motion Adaptation Of The Buried Giant After Pinocchio Success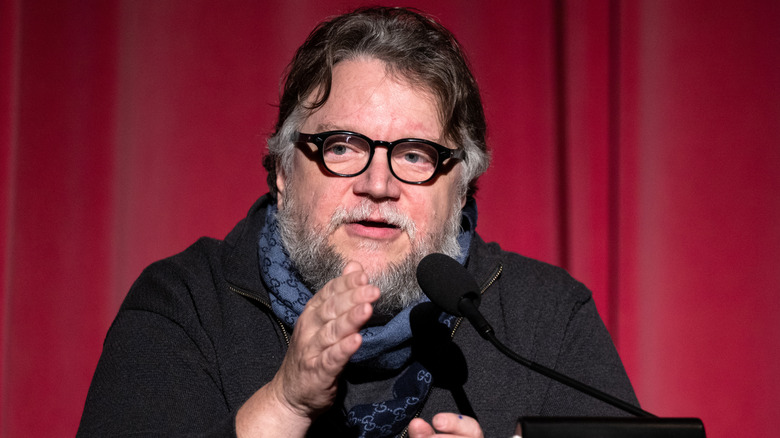 Amanda Edwards/Getty Images
Since it took nearly 18 years from conceptualization to finish before the release of "Guillermo del Toro's Pinocchio" (via Deadline), the Oscar-winning filmmaker is wasting no time in setting up another feature-length stop-motion animated film.
Guillermo del Toro, of course, is best known for his dark fantasies, which range from such stellar comic book movie adaptations as "Hellboy" and "Hellboy II: The Golden Army," to such starkly original dark fantasies as "Pan's Labyrinth" and the Best Picture and Best Director Oscar-winning "The Shape of Water." In the interim, though, del Toro — who has long had a passion for stop-motion animation — was toiling away at his unique screen adaptation of Carlo Collodi's classic puppet tale, "Pinocchio," which appropriately he brought to life through puppets via stop-motion animation.
Released in theaters in November before it debuted on Netflix in early December, "Guillermo del Toro's Pinocchio" has become a mainstay on the awards circuit, amassing several wins including Best Animated Feature Film from the Golden Globes and the Critics' Choice Association, as well as Best Animated Feature film nominations from the Oscars and BAFTAs.
Now, riding on the critical acclaim and awards success of his big-screen interpretation of "Pinocchio," del Toro said he's already starting to construct his next stop-motion animated film.
The Buried Giant is Guillermo del Toro's next stop-motion film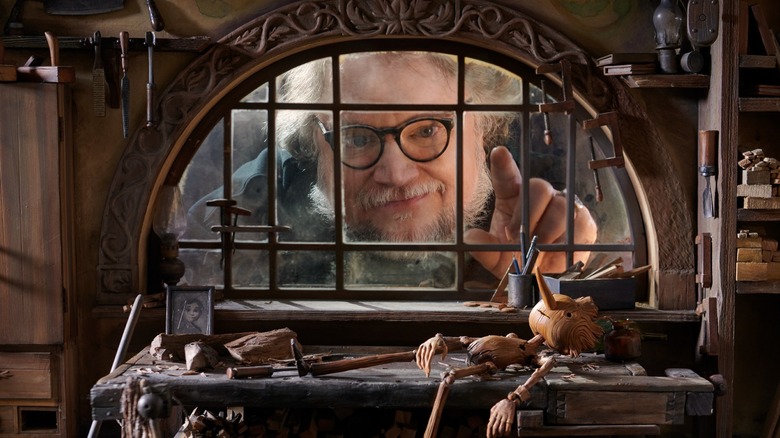 Jason Schmidt/Netflix
According to The Telegraph (via Collider), Guillermo del Toro is bringing a novel from a Nobel Prize-winning author to life via stop-motion after he completes his next film, which he only indicated was a live-action project. "The next stop-motion film I'm making is an adaptation of Kazuo Ishiguro's 'The Buried Giant,' which I'm currently co-writing with Dennis Kelly ('Roald Dahl's Matilda the Musical), and we start the design process in two months," del Toro told The Telegraph in an interview. "I'm shooting a live-action feature first. But in the meantime, we're developing a look-book, and in about two years if everything goes well, we'll start production."
Per the book's publisher Penguin Random House, "The Buried Giant" is a medieval fantasy published in 2015, which is set in post-Arthurian Britain after the war between the Saxons and the Britons has finally come to an end. It follows an elderly British couple who embark on a trek to find the son they haven't seen for many years, but along the way they encounter a strange mist that causes amnesia — that is, until they encounter various characters on their path and the memories of their tragic pasts become clear.
While del Toro's next live-action project as a director remains a mystery, the filmmaker is one of the credited writers on the Disney family comedy "The Haunted Mansion," which is set for an August 11, 2023, release. The film stars several big names, including Jamie Lee Curtis, Jared Leto, Rosario Dawson, Owen Wilson, and Danny DeVito.